Floral with diamond.
On set for the music video for Mazza, his latest song with British rapper Slowthai, A$AP Rocky has been spotted sporting a red-themed outfit.
On top, the 32-year-old was wearing an oversized floral Gucci shirt which he paired with a pair of black jeans featuring a red diamond print by fledgeling designer Maximilian Davis. On feet, the American rapper continued to show his love for Adidas samba sneakers, wearing a white variation with green laces.
SHOP Gucci Liberty Floral Shirt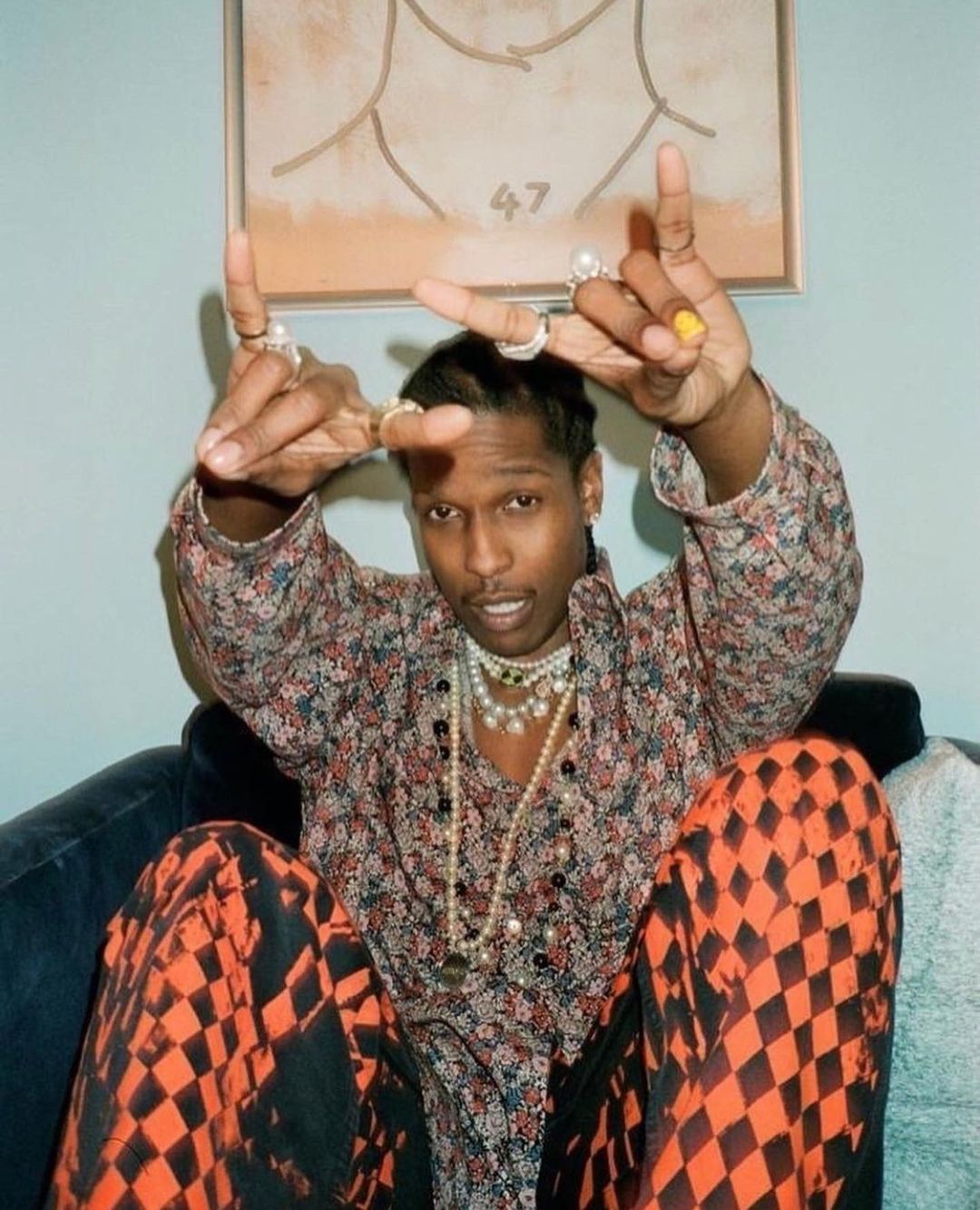 PHOTO CREDIT: @_mvximilian_