Whether it's Valentine's Day itself or simply a special occasion for you and your significant other, you want to get date night right. If you're struggling for ideas on how to create a fashion-forward yet thoughtful evening for two, read on for some suggestions that will add a note of sophistication to your romantic rendezvous.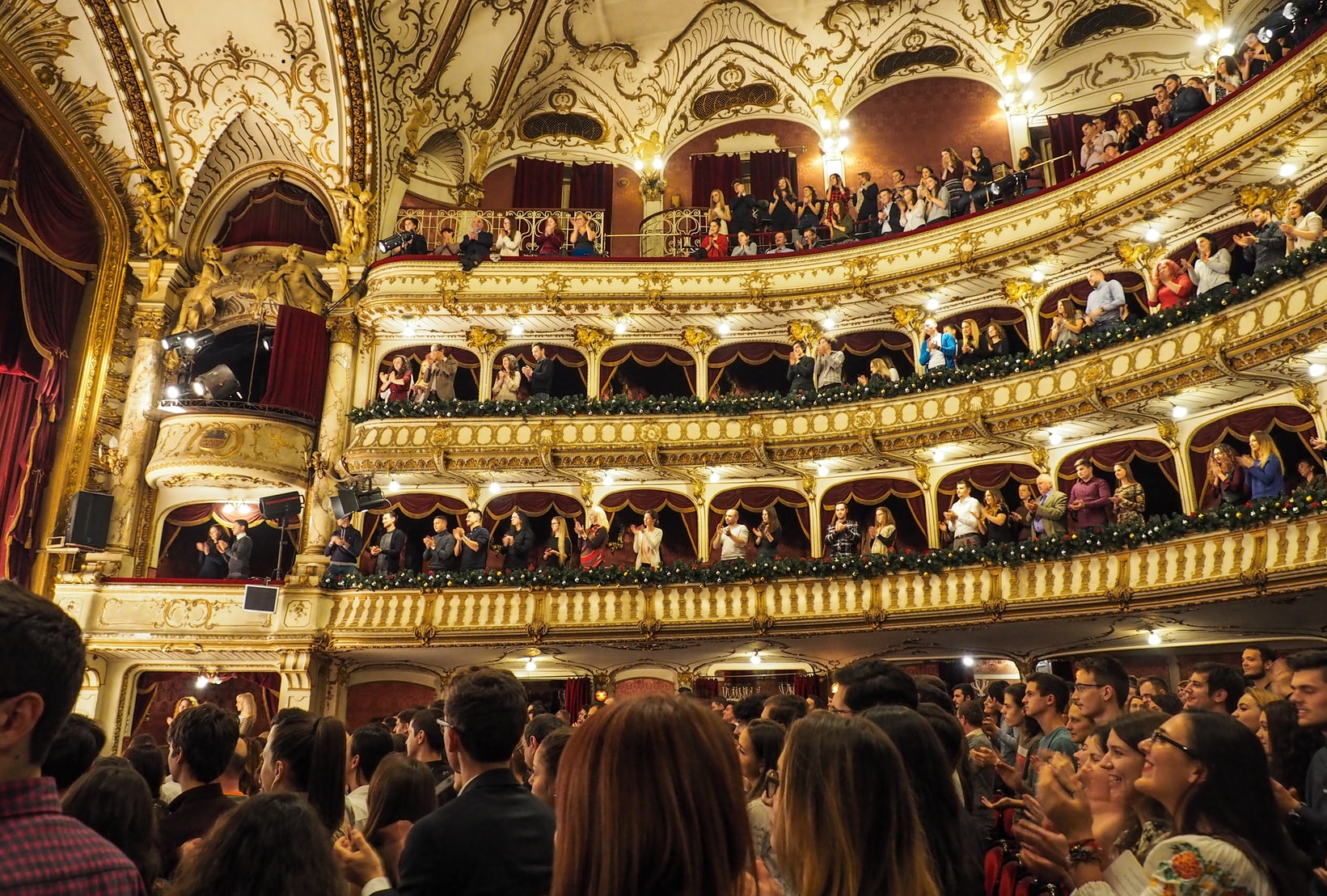 A Night at the Theatre
Watching the latest blockbuster at the cinema doesn't always feel like the most glamourous date; multiplex design leans towards functionality rather than romance, and it's hard to caption that old-fashioned glamour in the modern movie theatre. Plus, Valentine's Day screenings are pretty much guaranteed to be booked up in advance, leaving you to run the risk of not even being seated together for the film.
However, there are plenty of other alternatives available, no matter where you live. Visiting the theatre to see a stage play, the opera house to watch an opera or classic ballet performed, or even a concert hall for an evening of music can capture that magical feeling you'd hope for from a special occasion. Theatres and opera houses tend to be more opulent than their silver screen counterparts, giving you the perfect excuse to don a slick outfit that might be deemed too suave for the cinema.
Many locations still print physical tickets, which add to the magic of the evening and provide a keepsake that can be treasured afterwards. There is also the opportunity to rent a box in most theatres and opera houses, giving you a little more privacy for your date and adding a finishing flourish to the elegance of the evening. These places have always provided a place to 'see and be seen' for those concerned with fashion and style, so your visit is guaranteed to be Valentine's night to remember.
Las Vegas in the Living Room
When you think of the most stylish settings in history, the casino floor definitely springs to mind. Peopled with tuxedo-wearing gentlemen and glamourous ladies, it drips with style and is the perfect location for a high-class date night. A fun and more intimate spin on this idea, though, is to bring the casino into your own home. You can still dress up to the nines, but the whole thing feels a little more special with that personal touch.
If you're not already familiar with the classics like roulette or blackjack, there are plenty of casino games online where you can practice your moves and become familiar with playing. Nowadays, online casino providers offer everything from the classic versions of the most popular casino games to ultra-modern progressive ones. Once you're both up to speed, it's time to get down to business and do your best impression of charming casino cad James Bond on the felt.
Alternatively, if you don't have the room or budget to stretch towards recreating your own at-home casino, online casinos are the perfect place to enjoy all the fun of the game without shelling out for any of the accompanying equipment. Complete beginners can refer to the handy how-to guides before diving in, whereas experienced pros can sample some of the many different iterations of classic games that online casino providers have developed.
Fine Art and Culture
It may not seem like the most obvious location for a successful date, but a well-stocked art gallery or museum can actually provide the ideal backdrop for thought-provoking conversation and increased intimacy – as well as offsetting your sharp outfit to a tee. Gazing up at works by the Old Masters or becoming immersed together in a piece of contemporary installation art opens up all kinds of avenues for getting closer and going deeper within your relationship.
Many galleries and museums have cottoned on to how much visitors enjoy interacting directly with the artworks, and then posting photos or videos of their experience to social media afterwards. With this in mind, they install everything from specific selfie points to collaborative pieces that require audience participation in order to function. This is basically a free license to conduct a mini photoshoot of the two of you together, dolled up, happy, and with the most unique, memorable backdrops. You'll always be able to look back at these pictures and smile.