Every year, approximately 250,000 weddings take place in the UK, with the engagement rate being even higher than that. One of the most important aspects of a wedding proposal is, without any doubt, finding the right ring As a young man, it is perfectly natural to be completely overwhelmed by the mere thought of having to track down the perfect engagement ring. Thankfully, a few useful tips will help calm the jitters and help you find a ring that is every bit as chic as you are.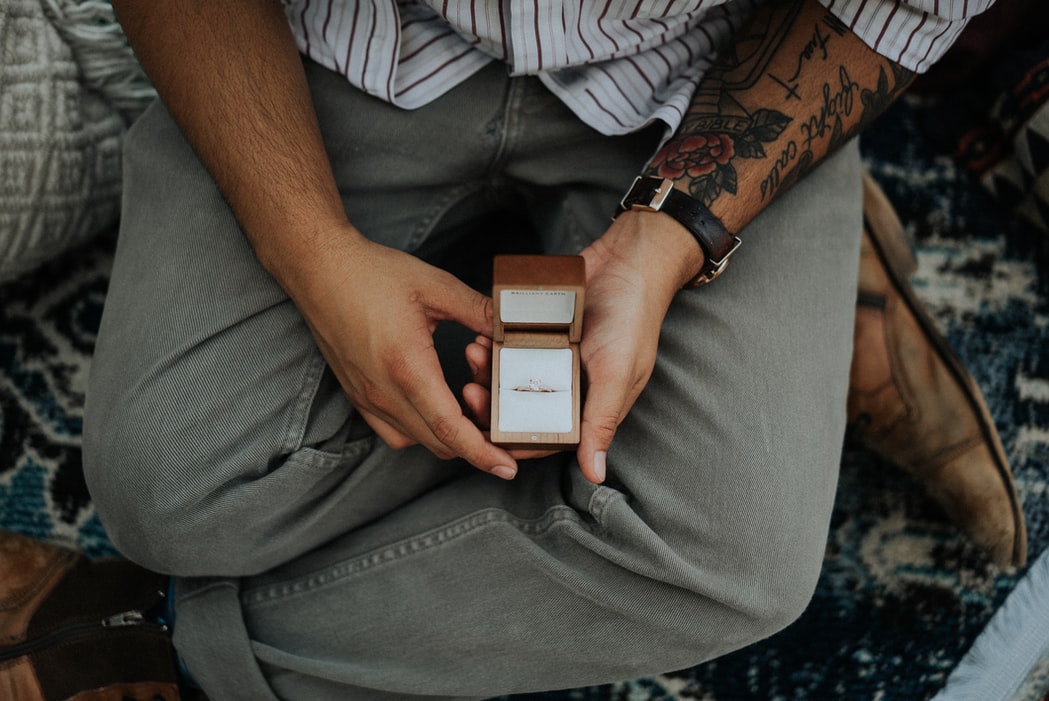 PHOTO CREDIT: Unsplash/ George Coletrain
Consider your lifestyle
When buying an engagement ring, it is of the utmost importance to consider your and your partner's lifestyle. This is especially important as far as young couples are concerned. If your partner plays a sport or frequently engages in outdoor activities, a slim ring with rounded edges may be a good choice. The same rule applies if they play a musical instrument. Platinum is a great metal choice for a very active person as it is ultra-durable and does not wear away like most other metals do.
Feel free to break away from traditions
The exchange of rings is a long-standing tradition with much etiquette attached. Although there are many common customs that couples want to embrace, many modern-day couples purposely steer clear of tradition in favour of striking, unconventional engagement rings. Rings that sport an unusual setting or a unique cut are promising to be one of the hottest trends this year. Bold vintage rings with oversized gemstones make for a nice change from dainty, diamond-encrusted rings. Dramatic black rings made from black gold, black zirconium, or black tungsten are another hot trend this year. If you have a limited budget, opt for an oxidised silver ring with a unique gemstone pattern that is not only fashionable, but affordable as well.
Don't wait till the last minuet
Finding the perfect ring can take some time, which is why it is vital to give yourself at least two months before the planned proposal to look for it. Although it is not impossible that you will find the ring of your partner's dreams on day one of your search, it is more likely that you will have to do a significant amount of browsing before finding 'the one'. Traditional gemstone rings are also a lot easier to find than one-of-a-kind pieces that may have to be made from scratch according to your unique specifications. It is also important to remember that although buying a ring online may be faster, you still have to await delivery.
Proposing to your partner is a very big deal. You can make it a more enjoyable occasion by making the ring-buying process as stress-free as possible.