Preview the upcoming releases.
Presented in October last year, the Raf Simons Spring Summer 2021 collection featured a range of footwear selections. Created together with Areté, a footwear design and engineering company, the unisex collection of shoes includes a range of styles that span silver-coloured boots to retro-style sneakers.
One notable design is a white pair of chunky, vintage-inspired sneakers in an off-white colourway; they feature a strap on the heel and light pink panels that protrude from the shoe. The sneaker is reminiscent of a shoe released by Simons and Adidas in 2015 called the Response Trail, a shoe that is widely regarded as being one of the earliest adopters of the "ugly sneaker" trend that remains popular to this day.
Set to release in March 2021, preview the Raf Simons SS21 footwear selection below.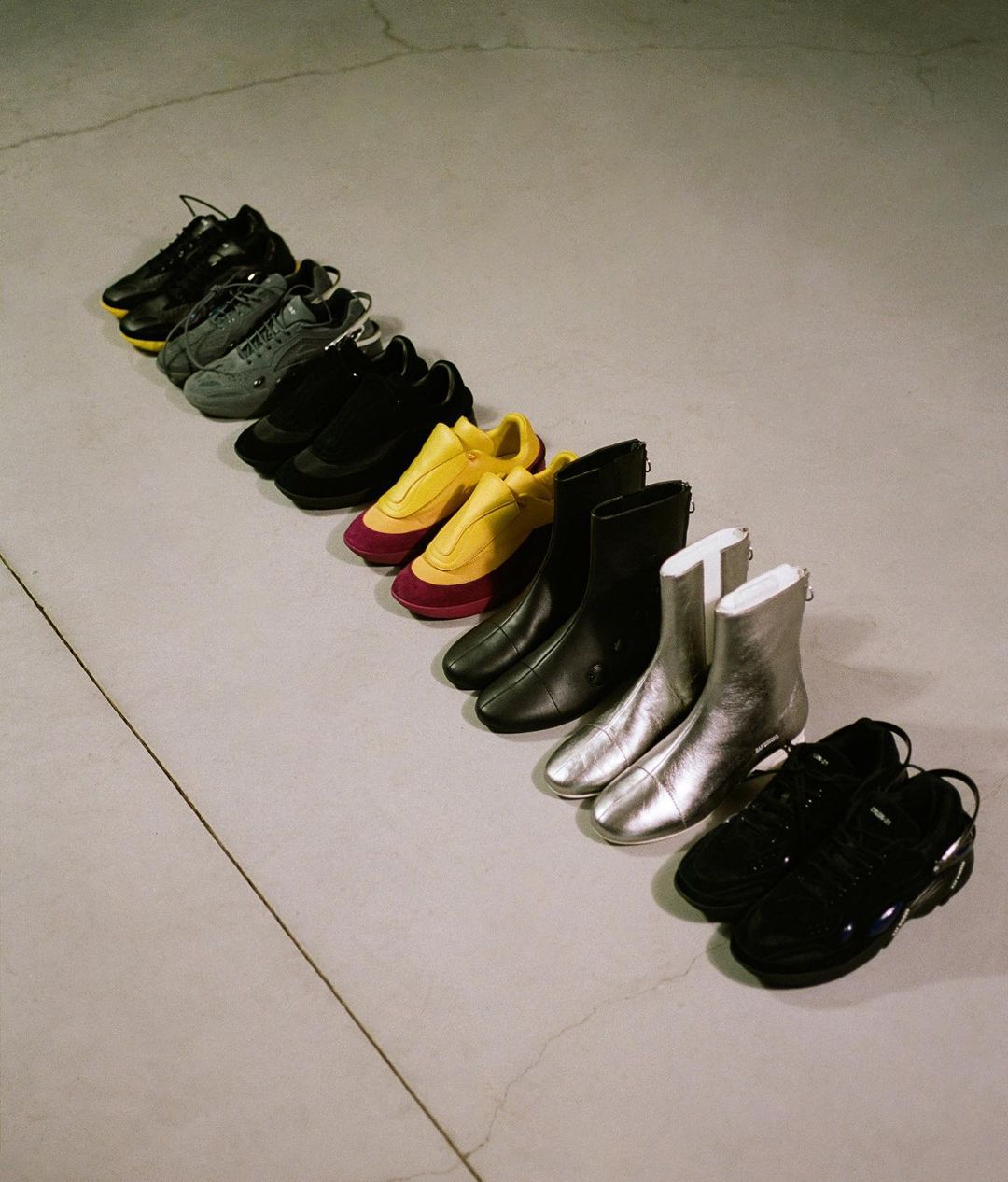 PHOTO CREDIT: @myles_omeally