esther bancel is one of the stylish and fashionable hand-made in France. They are committed to elegance and a mixture of traditional culture. esther bancel always not aiming at creating another brand, but focuses on creating a different experience brand from the original attire. Each year every collection of unisex pieces offers an incredible experience. Each piece made is well researched, studied, and created to disrupt the codes of elegance. However, there is esther bancel, tailoring pieces for those who refuse to choose between elegance & irreverence. They prepare unisex suits that are stylishly inspired by part of norms in society.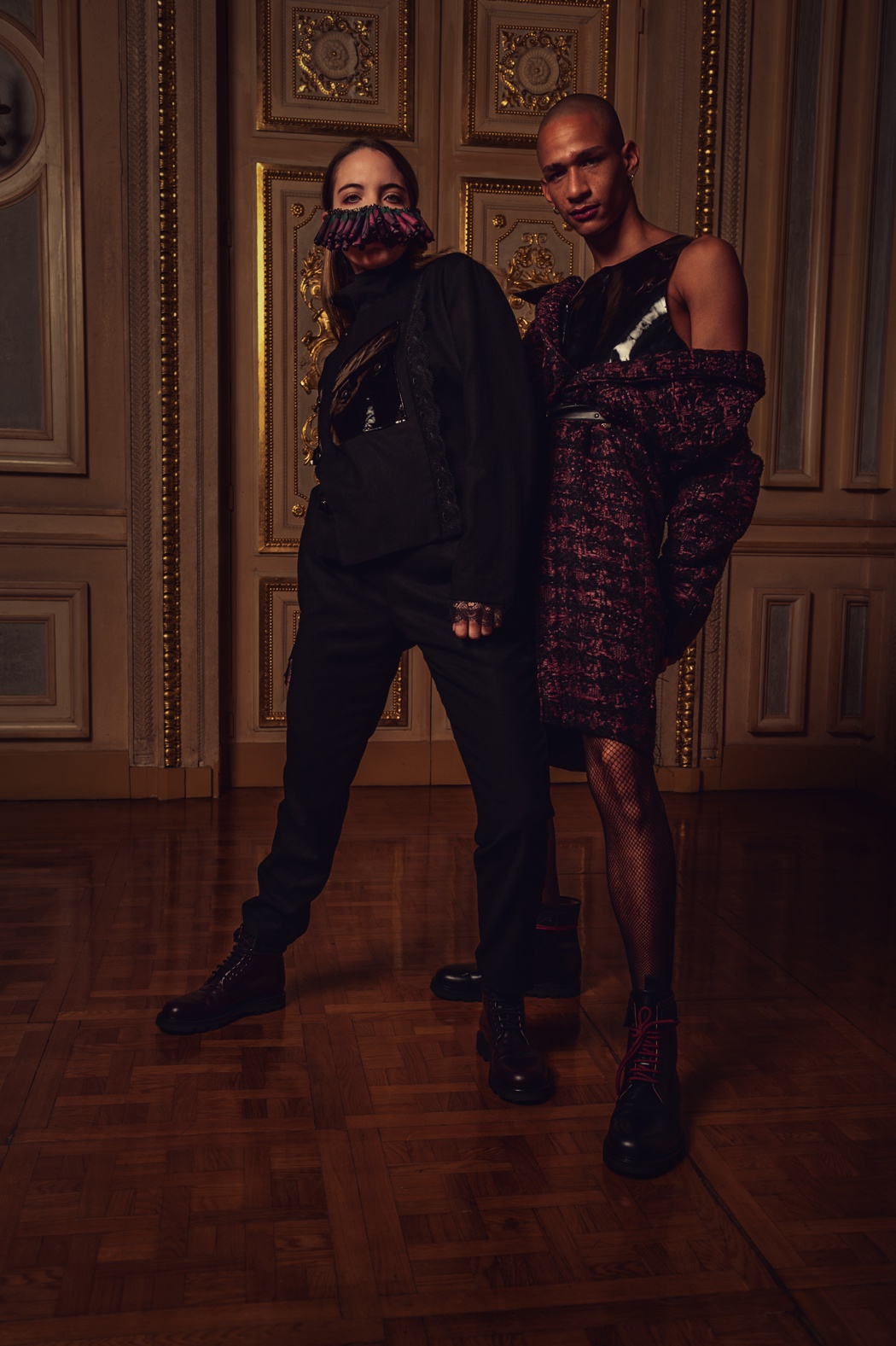 According to esther bancel, living in the dilemma between traditional values and a world made her intensely imagined how to make the world free and real. People who can freely express themselves and not have to respect the norms. This led to the creation of gigantic and free-style tailoring pieces. Unisex suits for those who may wish to freely express their dualities. Most individuals, who may refuse to choose elegance, majorly include celebrities or people with totally different/ controversial opinions. Those who are strong and courageous enough to express their feeling and dualities.
esther got an opportunity to break the rules in an imperative and shattering code. To expose the values of tolerance and freedom. Creating unisex pieces which require a highlighted form of beauty in each genre.
esther bancel aimed at spreading more elegance through the design and asserted messages. She developed the underground culture with inspiration for expressing herself. She had an opportunity to interact with a non-conformist in a fascinating manner which motivated her to make a world with a blend of traditional roots and non-conformist.
Most of esther's unbridled suits are idiosyncratic and vaguely reminiscent of classic men. They are well-trimmed to one size and standard. Suits are integrated with big shirts and tough boots. Each suite comes with uniqueness and fashionable art. 
esther being much concerned with the philosophy, she uses it as an artistic reference to make her elegance. Concept of artistic freedom, unrestrained creativity, and self-expression without the barrier being her greatest inspiration. Her main objective being that wearer looks more unconventional as they feel.
Making such designs for people who refuse to choose between elegance and irreverence comes with various challenges. One being financial as it requires one to almost invest everything to create promotes them. Secondly, acceptability for success for the first time becomes a challenge. As such dresses that are against the norms may be rejected and condemned. Thirdly, such unique fashion and style will take a long to gain root in the market. It will require a high level of creativity and expressing oneself over time.
In conclusion, unbridled suits for those who refuse to choose between elegance and irreverence is a code of dressing to express one's duality. It's mostly adopted by people who wish to express freedom and tolerance. esther bancel due to her desire to break the yokes of restriction by religion made her develop the fashion as a way to express herself.