"High On The Street (wear)"
Launching with a selection of upcycled essentials for your perusal, Mundane's latest drop combines high-end artisan reconstruction methods with a streetwear style.
Dubbed "High On The Street (wear)", the brand's latest efforts focus on tees and hoodies – streetwear staples and apply an artisanal touch with a deconstructed bandana, slight painting, and ripping. "Mundane wants to portray our punk rebellious attitude and highlight how strongly we feel about wanting to be more than just a clothing brand and create raw and edgy designs and mixed with high-end fashion and premium craftsmanship." explains founder Luca Di Fabio
Designed and produced in Italy by one of the collectives main designers, Jacopo Peca, aka JP Custom Clothing_,  the label's latest editorial joins forces with legendary LA photographer Andrew Stuart who has worked with artists such as Foo Fighters, Slayer, Kat Von D, and more.
"I love that so many of Mundane's pieces are hand done and one of a kind. As someone who loves to work with my hands, building things, playing music etc, I always appreciate and love to support any artistic creations.  Working on this project was dead opposite to what I do and that's what I like about it, usually, I try to be invisible, documenting moments that happen once, so it's great to step out of my comfort zone and push myself to direct and to have opportunities to play with light." – Andrew Stuart, photographer.
Scroll down to read more about the brand's most iconic pieces, the "High On The Street (wear)" collection is available to shop now.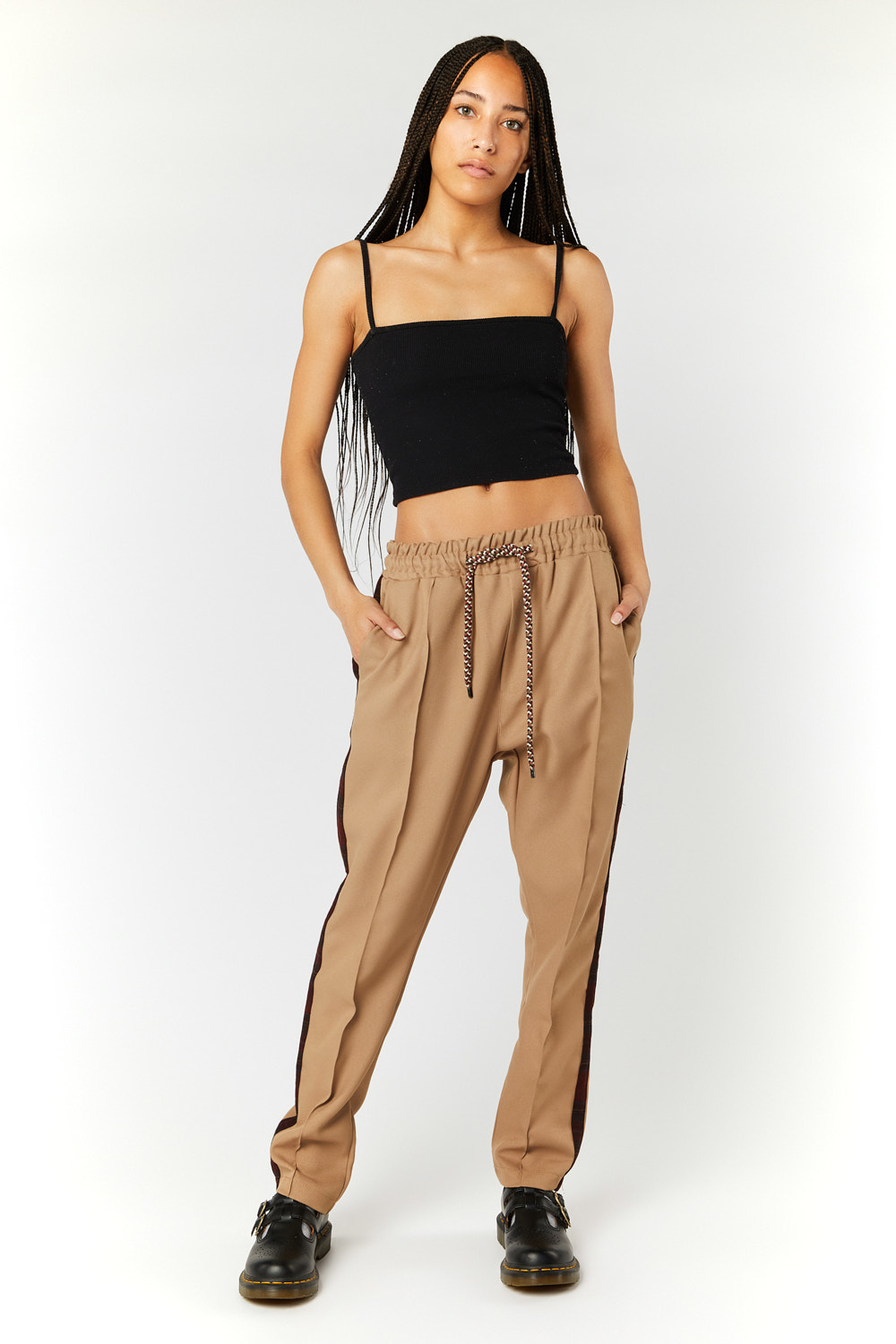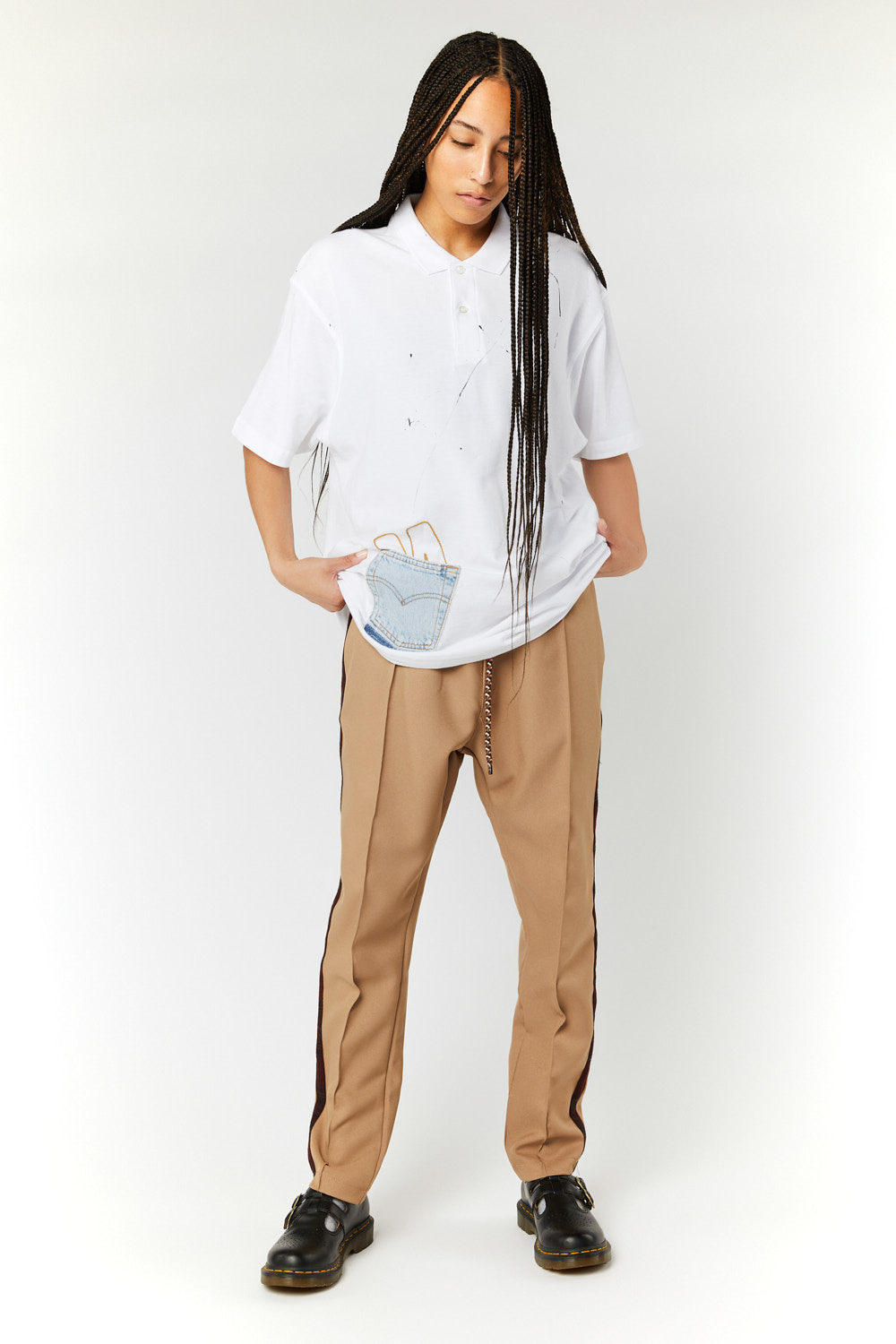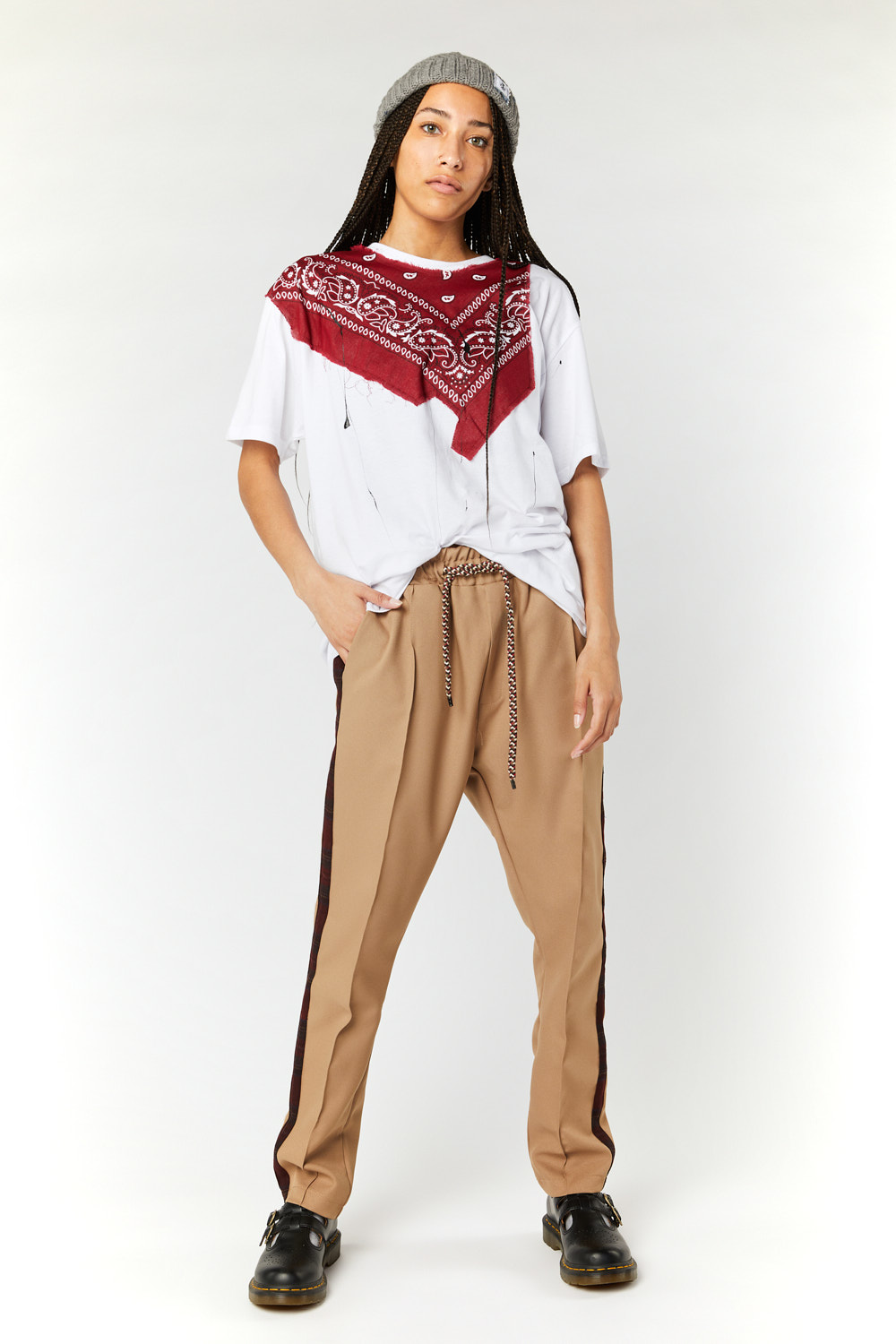 Fur denim jacket
Starting off with a heavily bleached jacket, proceeded with the ripping process after which the garment was washed
in order for the rippings to set. Black and white denim fabrics patchwork is then applied, some hand painting too and finished off with some of the finest, eco-friendly, and ethically made fake white fox fur
White Maxi Polo with back denim pocket
Started off with a 100% cotton oversized white polo shirt. They applied their signature tattoo clothing embroidery on the bottom right side for the Mundane "M" logo which is coming out of a back pocket – that is deconstructed from a vintage Women Levis.
MILANOOOH! Jacket
This piece is a tribute to Italy and specifically to one of the most prestigious fashion capitals in the world, Milan so Mundane decided to add a playful touch and name it MILANOOH! and create a meaningful piece.
One of the most representative of their style is mixing up denim culture with street style and references especially from the 90s.The MILANOOOH! is a marriage of two styles that usually don't go together a bit of a 'heritage' look with this
velvet fabric which pertains to old school menswear and Mundane's first love – denim!
Another gem of this piece is this amazing buttonhole made with the most traditional hand stitch technique. On the back, you can see the contrast between denim and velvet by the space left for this selvage line.