Last year was difficult for everyone, making people feel isolated from their loved ones, worried about their financial situation, and trying to cope with all the changes. As a result, many people started to lose motivation, excitement and replace these with intrusive, stressful thoughts.
If you are one of them, you may experience languishing. The following sections explain what languishing is, how you can identify if you experience it, and what you can do to feel better.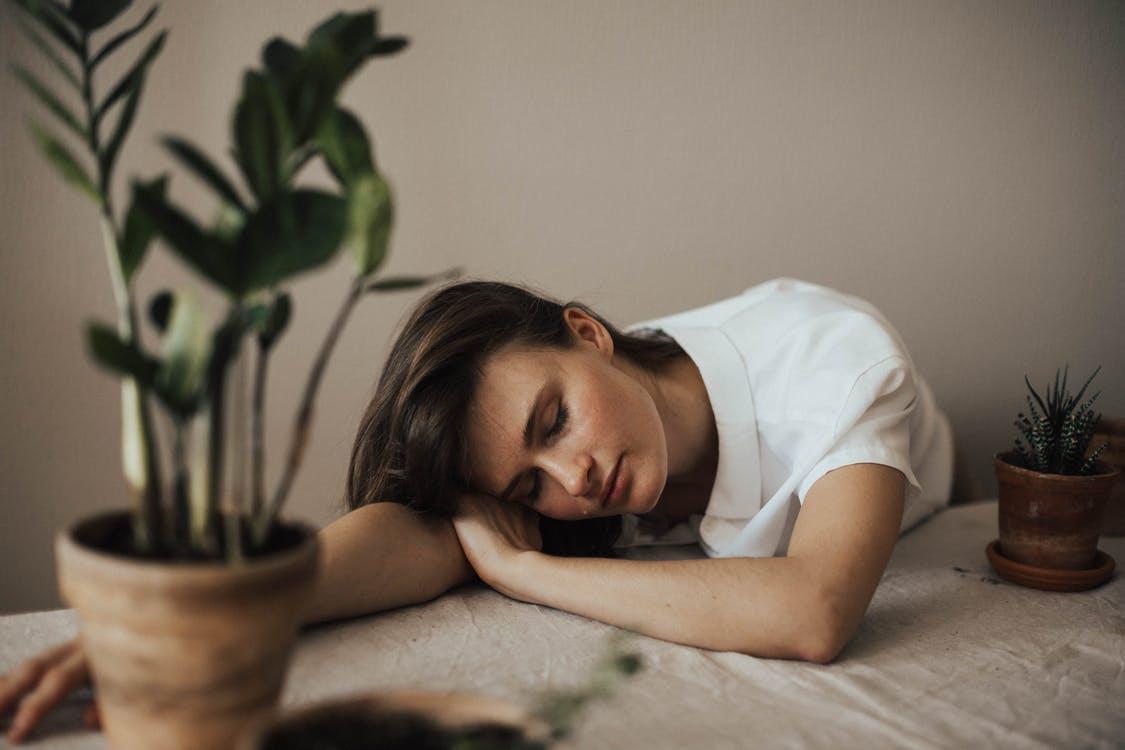 What Is Languishing?
The definition of languishing was coined by Corey Keyes, a sociologist who used the term to describe the opposite of flourishing. Depression, anxiety, and other mental health issues make people more prone to languishing — a state that can be described as apathy, a lack of interest and motivation, and continuous restlessness.
Some other common symptoms of languishing include:
● Feeling joyless
● Lost interest in activities that previously made you happy
● A feeling of emptiness
● Stagnation or low performance
● Burnout
Languishing is not a mental condition, but it can be heightened by depression, anxiety, and other mental health issues.
Many people opt for online therapy to learn how to cope with all of these negative emotions and feelings and replace languishing with a flourishing — state of good mental well-being. This is essential to remain productive, find joy, reduce stress, and live your life to the fullest.
How to Cope with Languishing
Here are some self-help tips:
Be Kind to Yourself
If you want to improve your well-being, yoфu have to accept that you cannot control everything. Start by taking small steps, make a checklist, and celebrate each time you get a task done.
You can also set a 30-minute timer for everything you need to do. Apart from helping you remain focused, it also reminds you when it's time to take a break.
Communicate with your loved ones
Building and maintaining healthy relationships with our friends and family can also help to cope with languishing. You can share your thoughts and worries, ask for advice, or find activities that you can do together for fun and entertainment.
This would also help you break the routine and find joy together with your loved ones.
 Relax and Meditate
If you want to cope with negative emotions, you can start by ensuring that your environment, whether it is your home or your office, is full of beautiful things that inspire you.
For example, you can keep vibrant, lively plants, photos of your family, or any other items that make you happy or bring happy memories.
You can also relax, meditate, or practice mindfulness. Find a few techniques that work for you and exercise them throughout the day. For instance, whenever you feel you are burdened with negative emotions or doubts, say the opposite statements out loud. Repeat this as often as possible to eliminate negative thoughts.
Practice Grounding
Another efficient method of relaxing and reducing stress and anxiety is known as grounding or earthing. In its simplest form, this practice requires you to walk barefoot outside, enjoying and feeling the grass, sand, or dirt.
If you do not have access to the outdoors, you can widely open your window and take deep breaths of fresh air. Repeat this as necessary throughout the day while focusing on the environment, listening to the chirping birds, and clearing your mind.
Focus on Your Physical Health
It is not news that our mental and physical health are interconnected. As a result, taking care of your physical health may also help you boost your mood. One way to do so is to exercise, as it is proven to nourish your mental well-being, too.
This is because physical exercises help to release endorphins, a chemical produced by your brain that offers you a state of well-being or "feeling good." You can do any type of exercise, ranging from gardening to cleaning your home or going for a jog.
At the same time, make sure you benefit from delicious, fresh, and nutritious meals. Diet is also linked to mental well-being, so it is a vital part of taking care of yourself. It's recommended to eat plenty of unprocessed foods that include fresh fruits, vegetables, proteins and drink plenty of water throughout the day.
Keep a Journal
Sometimes, the best thing we can do is organize our thoughts. Keeping a journal helps you to relieve stress, self-reflect and you can even set your short- and long-term objectives.
You may also record your performance as you achieve your goals or your new year resolutions, but make sure you celebrate each time you complete one of your milestones.
 Seek Professional Support — Start Online Therapy
If you feel overwhelmed or you go through a difficult period, you can join online therapy sessions from the comfort of your home. Although languishing is not a mental condition, you may need professional mental support and guidance.
Online therapy on Calmerry with trained professionals may be the quickest and most efficient method for you to return to your best self.
Whether you are isolated or you want to save time, online therapy has numerous benefits. Professionals can offer you the guidance you need, whether you feel burnout, a lack of motivation, or other symptoms of languishing.
You may also pair online therapy with the other coping techniques for maximum efficiency.
Summary
All in all, languishing is characterized by a feeling of restlessness, lack of interest in activities that you used to enjoy, or even apathy. To cope with it, you can use different methods that will help you organize your thoughts.
For example, surround yourself with people or memories you love, be kind to yourself, and take care of your physical health.
Although it is not a mental illness, languishing can also be overcome by visiting online therapy sessions on Calmerry, especially if you feel overwhelmed or need more emotional support and resources to improve your well-being.