Talks about his stylistic growth, brand new music and life as a 23-year old.
To say that Y2K, the zeitgeist of the late '90s and mid-2000s, has artistically influenced contemporary culture, would simply be an understatement. From fashion to music, to practically every characteristic of pop culture, there are only a select few that are still able to reign at the vanguard of the iconic movement – Christian 'King' Combs being one of them.
For Christian Casey Combs, a respected auteur and son of hip-hop mogul Sean Combs (Puff Daddy) and Model Kim Porter, it comes as second nature. "I wouldn't be able to do music without fashion."
Today, Christian Combs finds himself comfortably submersed between both. Born in New York and raised in LA, Combs acquires a smooth, silver-tongued flow indicative of his interstate roots – bridging the gap between the West and East Coast sound. And when it comes to fashion and sustaining his fly? Combs boasts a wealth of 'a la mode' and sure does. he. know. it. 
Despite living in a world that had once ground to a halt, Christian's lavishly appointed world now begs to differ. The 23-year-old is gearing up for an eventful summer in tribute to the two we had previously lost. "CYN, King Combs summer" he fruitfully vaunts, reassuring that we can look forward to brand-new music oozing with mesmerising delivery and musical tone. 
Whether it takes a glimpse of the Billboard Charts or simply a peek at Valentino's 2021 resort campaign, King Combs is fittingly inescapable. After all, as the old saying goes: "the apple doesn't fall far from the tree."
King Combs. What's up? We're super stoked to have you here at PAUSE.
Thank you for having me. Nice to meet you!
Before we get into all thing's music and fashion, how's life?
It's good. I've been working on some new music – I've got my new project which is about to drop with new singles. I've been shooting music videos. I've been with family spending time. Hanging out with some friends to get my mind off of some stressful things. I've also trying to go shopping a little bit for the summer, you know, to get my drip right.
Don't act like your drip ain't always right.
Haha! It is. I've been tryna switch it up for the seasons. You know?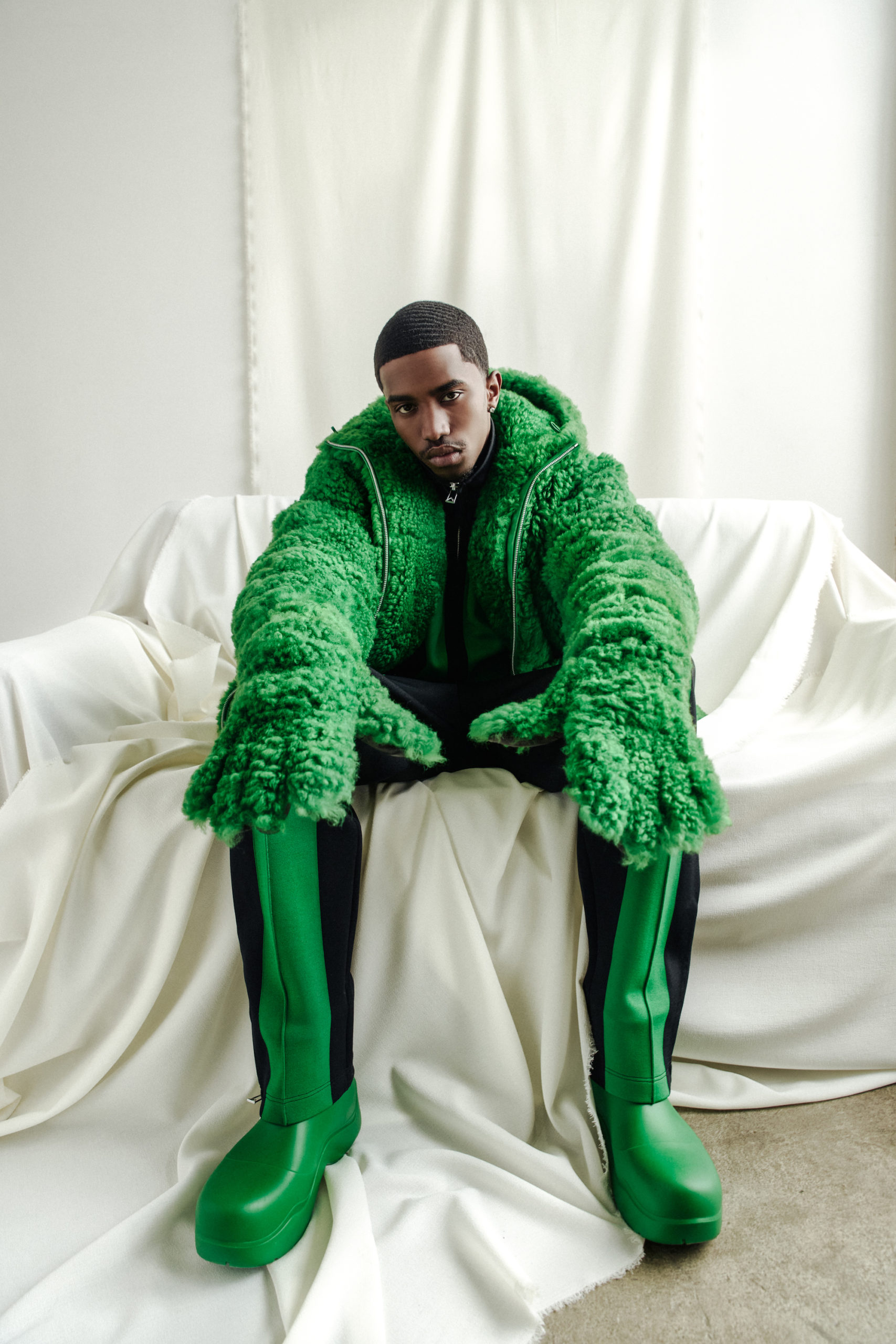 We're still quite deep in the pandemic, what does a 23-year-old like yourself get up to on a regular?
Wake up. I might get a lil' work out in. Get that summer body right. Get the abs right, heh. I call up a couple of friends, go get good food – try new food places even though a lot of places were closed, we take it out to-go. Play video games. Oh, I actually recently stopped playing video games but at the beginning of the pandemic, there wasn't anything else to do.
What kind of games do you play? FIFA…
Nah. Call of duty. [NBA] 2K. Though… I was the king of FIFA back in high school days.
Despite the circumstances we've all found ourselves in, we've still found ways in which we adapt and work. Has the pandemic had a direct impact on your day-to-day life?
Yeah, it definitely affected my day-to-day life. It had me staying in the house a lot more. I had more alone time, I had time to think about my career. I feel like it helped me in a big way to have more direction.
You're alone with your own thoughts so you know where you want to go after that, right?
Yeah, exactly. "Alone with your own thoughts so you know where you wanna go after that." I like that.
For the most part, the pandemic humbled us in ways we never knew, especially when it comes to obtaining our usual standards. For you though, it seems as if it never really hit. Fresh trim. The flyest of fits. Is self-care something you consider imperative?
But if you look back, to the beginning of quarantine, I actually had an afro. It was messed up. I didn't get a haircut in like three months. I would say it kinda affected me but pandemic or not, I won't lie, I like to stay FRESH! I had to call up the barber, I told him to mask-up, shape me up.
Now speaking of fits, you worked with Valentino for their resort collection. Describe how that came to fruition?
I've always loved Valentino. They're super dope. When we were talking about working with them, I was super excited. We had a shoot in Miami which was fun, and all of their clothes were super fire. It made me feel elegant and fresh.
Fashion and Music is perhaps the world's finest love affair. As an individual firmly positioned in both avenues, what area of the two do you find the most interesting?
I would say it's an equal love. I wouldn't be able to do music without the fashion. Even if I go to record, whatever I have on or whatever I'm feeling that day fuels me to make a good song. I would say music is one of my favourites – since I was a little kid, I wanted to be an artist. But honestly, I can't just say that because when I was a little kid, I was super on my style and everything too ha!
Shoutout and thanks to your Dad and Mom.
Thanks to them. Nah, you know what really happened? I had my own sense of style, I was fresh – outta' the womb, even if they tried putting me into something else. There were these camo shorts and this camo shirt I'd always want to put on no matter what. Feelin' good in the drip that I'm in is a big thing for me – since I was a baby!
Every art expression is fundamentally rooted in the temperament and personality of the artist. For you, it's interlocking your state-wide roots to bridge the gap between the east and west coast. Is this something you've learnt to do with time, or does it come as second nature?
I honestly think it comes as something natural because I grew up in New York and LA. My sound and music can reflect both sometimes.
When it comes to formulating sounds, talk us through the process. I know you love your samples too. What constitutes as the right type of sound for a record?
I would say I have to listen to the beat over and over and over again. If I can't, then it's probably not the right song for me.
Your judgement seems to be unrivalled as you received your first Gold Plaque and made the Billboard charts. How did you and your family react to such achievement?
My reaction to that – I was shocked and really excited. It gave me the strength to work on this new album that I'm making right now. To go super hard!
Taking a look back at Cyncerley, C3, dropped back in 2019, the project was oozing with enchanting delivery and sample-infused production showcasing the various facets of C3. What can we expect from your new music? Are there any music collaborations to look out for?
We got something with Future, we just played out. It's called 'Holdin' Me Down'. We got a couple more features too – shoutout Swae Lee! We got him on there. I would say it's a lot of good music for you to feel. It's a cohesive sound that will bring you into my world.
I've seen CYN 2021 floating around too. Are there collective plans for new music? Care to spill the juice?
For sure! CYN project is dropping this summer, so you've got that to look forward to. Both are dropping. CYN, King Combs summer.
Let's play a game. You're in the driver's seat, 12-hour journey and you have full control of the AUX. the catch? You can only listen to one artist, non-stop, that isn't you or your boys. Who have you got?
Hmm… uh Biggie.
I knew you were going to say that. I had already answered the question for you before the interview. I had a feeling.
What. Nah, how did you know? That's crazy. [Chuckles] How did you know?
I mean, don't tell anyone but I may be able to read minds. So, not even your dad?
Haha. I mean, my dad is going to appear on some of the songs so it's all good.
Your Jordan year has already been off to a good start, not to mention the holographic appearance from your dad on your birthday and of course 'Holdin Me Down' featuring Future a few days prior. As we continue into the year, is there anything you wish to achieve as a 23-year-old? in this very moment?
Hell yeah. I wanted to go into my birthday strong. I could have dropped it on my day, but I felt like me going into my birthday with a song out is going to make me feel better. I have a few goals. I want to go number one on a song, I want to win an award, I want me a good trophy to hang up somewhere and I want to get another plaque.
Well, seeing as I can read minds, I can already tell it's going to happen.
YUUUR. Haha!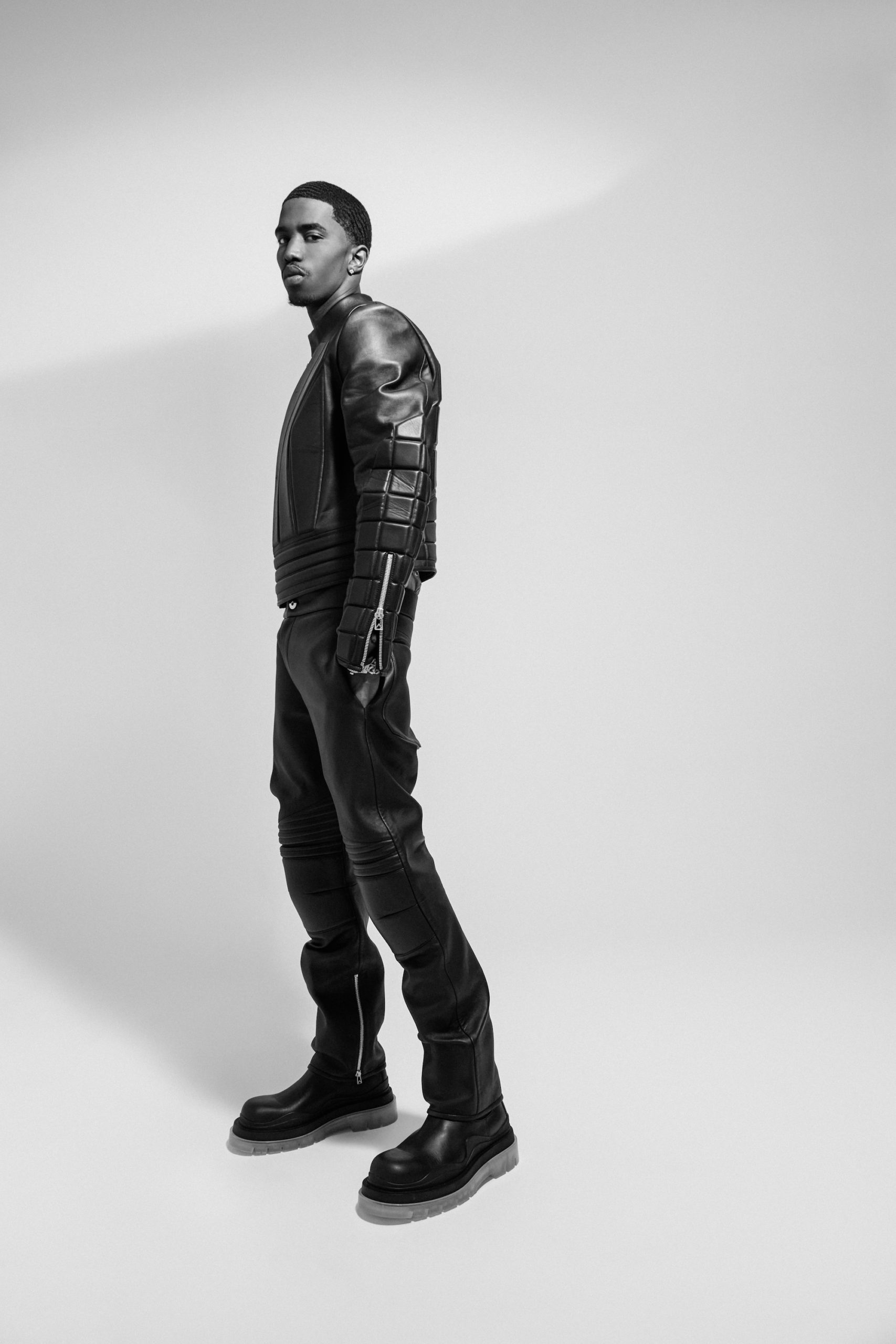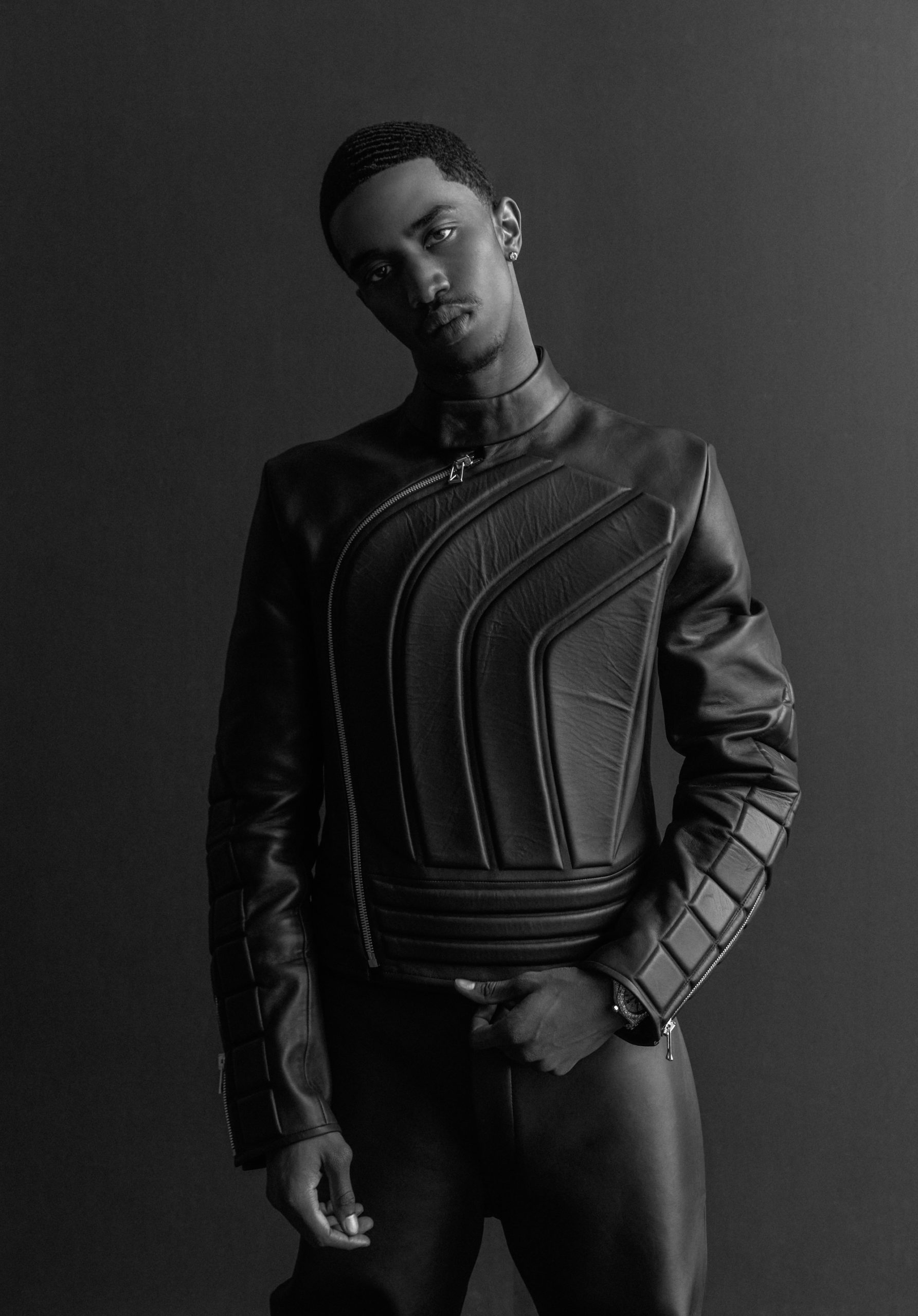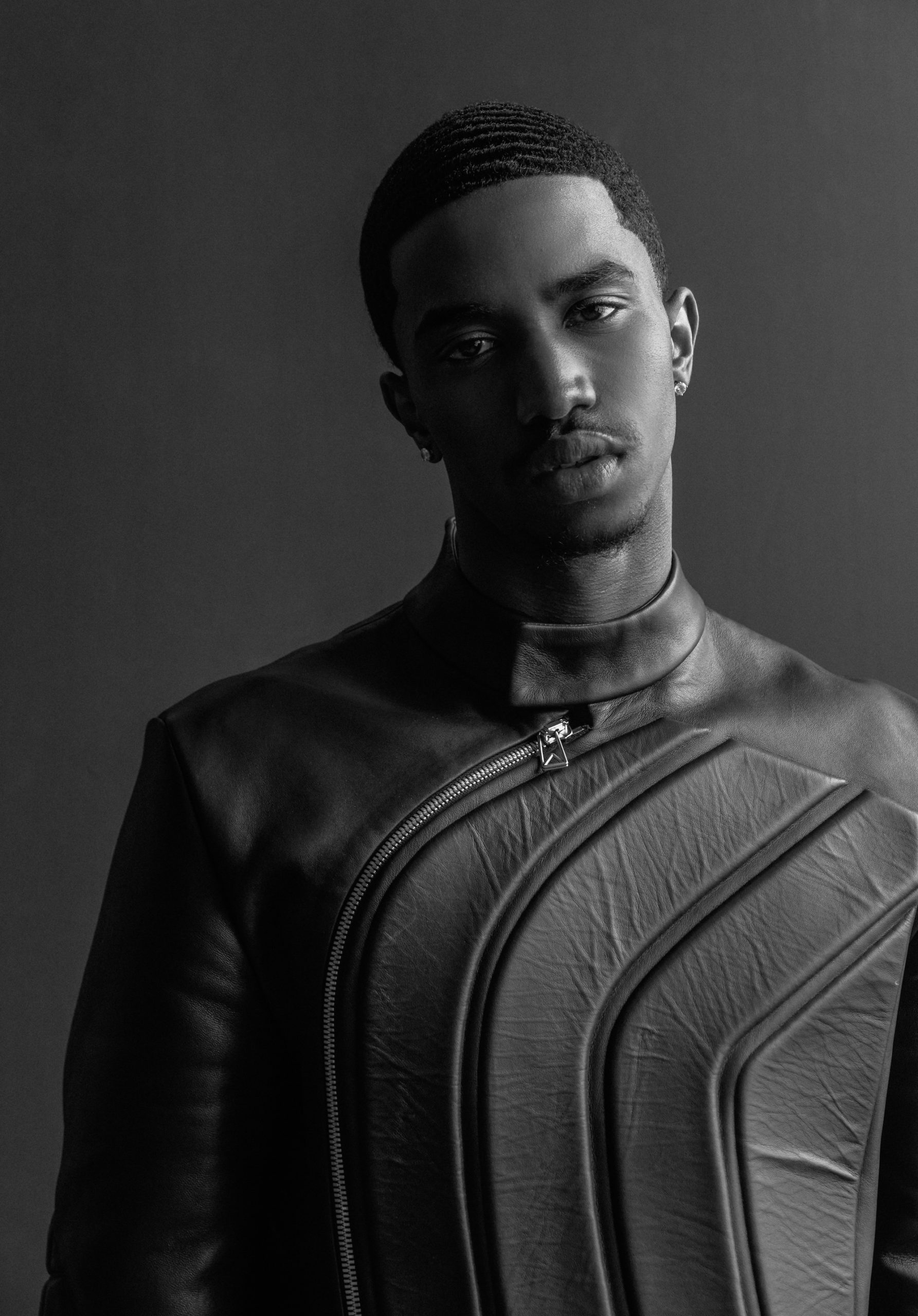 I heard the nation is preparing to go back to pre-pandemic times. What have you got planned for the summer? I know you've got hella new music to drop. You're going to be stylin' on us. Anything else?
Yeah, hella new music. I'm going to be travelling with the family, we're just going to have fun this summer and enjoy life as it's been taken away from us for almost two summers.
I can't wait to see everything you have in store; it's been a pleasure catching up with you.
It's been dope. Thank you. Thank you PAUSE. I love them.