A move towards androgyny.
Can you imagine wearing a skirt to work or to the park? According to Lyst, it is not such a scandalous idea.
The largest global fashion search platform, it announced in its quarterly fashion report that Thom Browne's skirts are the tenth hottest item in menswear right now. As fashion becomes increasingly gender-fluid, it begs the question of whether the tide has turned on skirts in menswear. Are they finally being accepted?
Pushing for men to embrace a more androgynous look is not a new fight, it's been done by celebrities such as Kurt Kobain in the 90s, Jaden Smith in the 2010s and taking up the torch most recently is A$AP Rocky. The A$AP Mob leader's influence on fashion trends does not need to be overstated and his recent looks will have only helped the case for skirts to be accepted.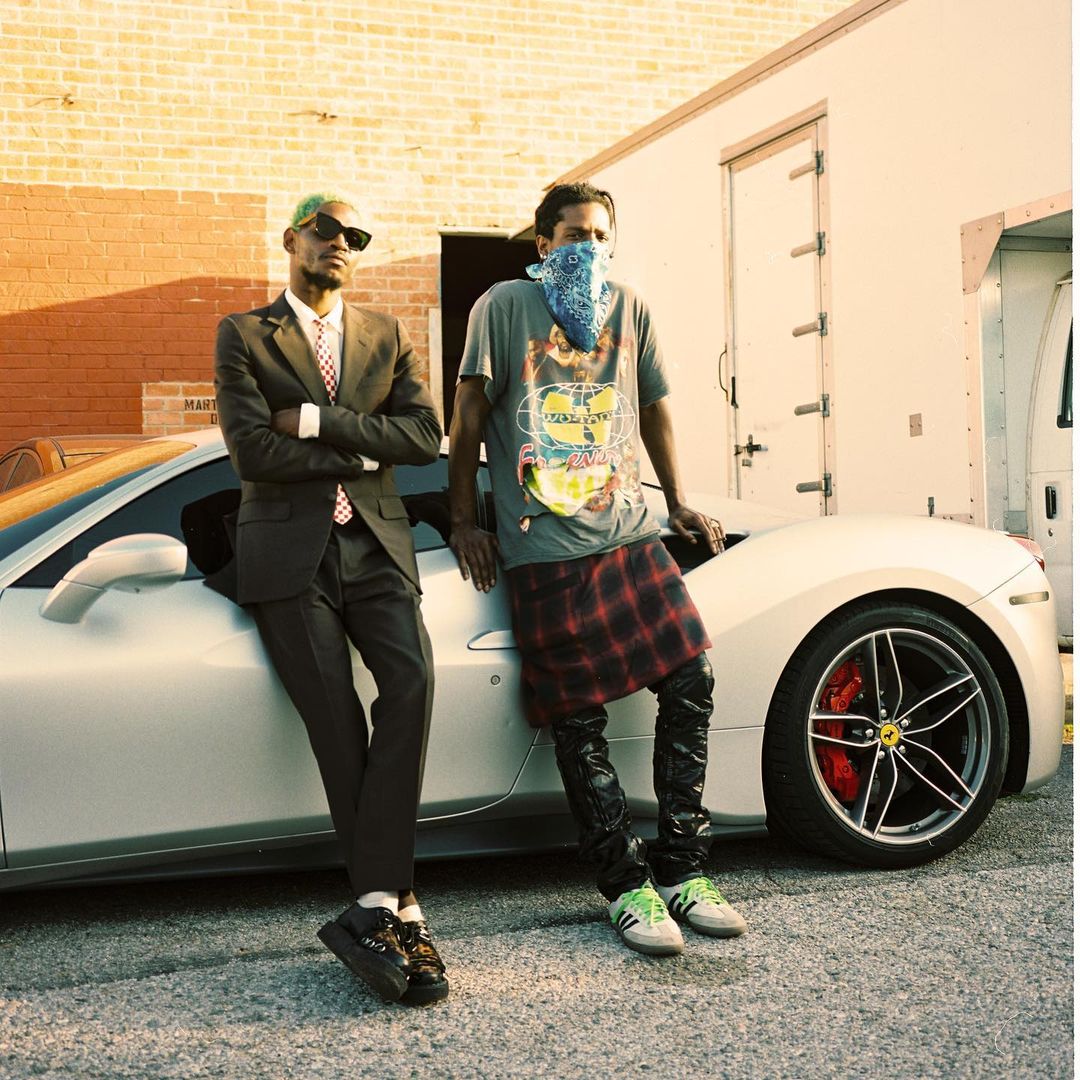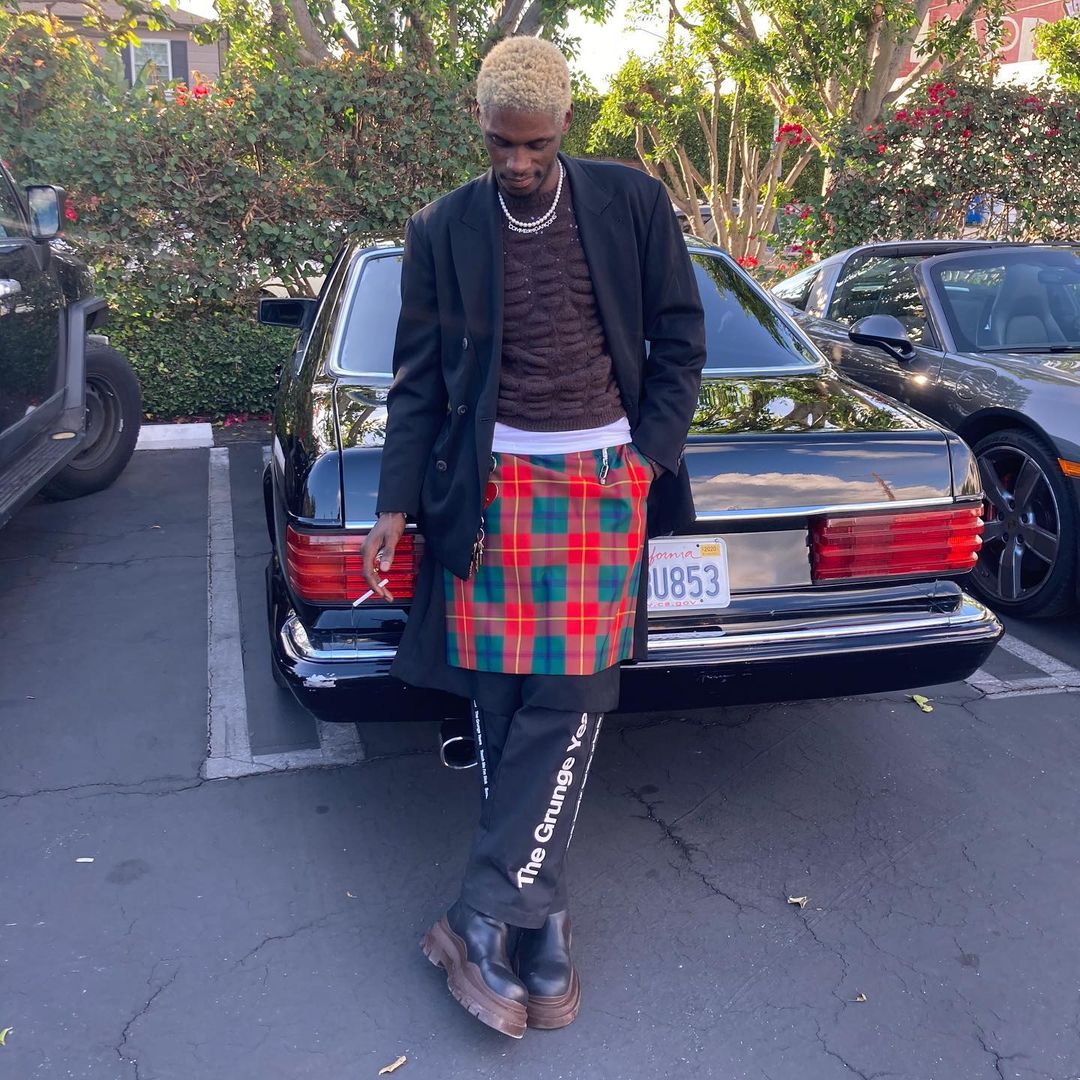 Stood on the cover of GQ Magazine's June/July 2021 issue, the rapper and sartorial expert posed in a black and white, grunge-inspired image. With a stripey t-shirt pulled over his head and knee-high, black leather buckled boots on foot, he was rocking a tartan kilt. A style that he has worn previously in outfit photos over a pair of trousers, this was Rocky officially co-signing the look.
The tartan kilt, native to Scotland, has been adopted by many subcultures, such as goth, grunge and punk, but it is rappers, the new generation of rockstars, who are pushing the look recently. We all remember Kanye West famously telling a journalist he was wearing a kilt and not a skirt when rocking a leather variation by Riccardo Tisci's Givenchy in 2011.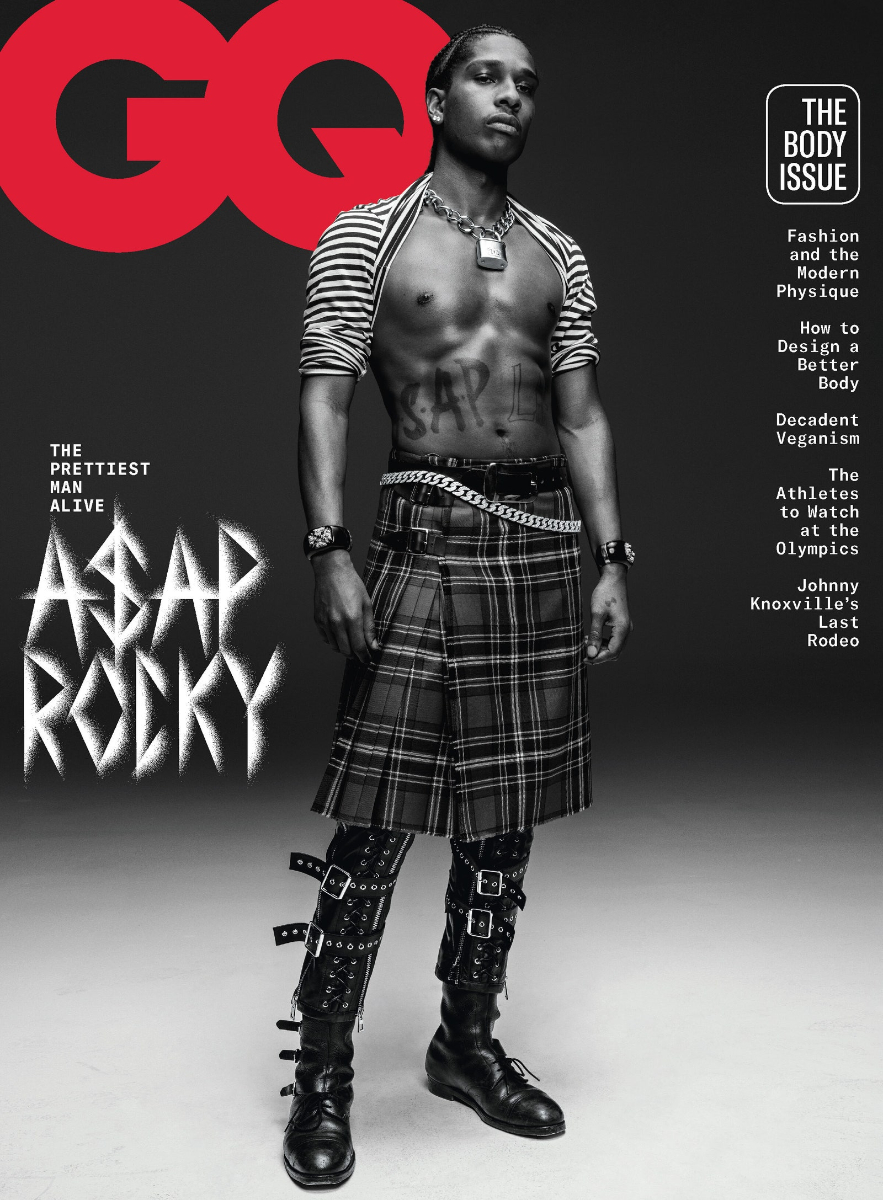 PHOTO CREDIT: GQ // Inez and Vinoodh
Penning an essay in Paper magazine addressing his choice of attire, the rapper said that, "I had to wear a kilt in Chicago, and friends would say, "What's your boy got on?" But there are warriors that have killed people in kilts in the past." Despite the differences between a skirt and a kilt being minimal, it must be recognised that it is easier to market to men. The word's associations align with traditional menswear codes, and it is no coincidence that this is the style that has been worn by people such as Kanye, A$AP Rocky and A$AP Nast.
One further way in which the style has been "masculinised" to appear more conventional is layering a skirt over a pair of trousers. Two fashion collections shown last week forefronted this styling choice on men. Both Burberry's Resort 2021 collection and Valentino's Autumn/Winter 2021 Couture collection experimented with layering a skirt over a pair of trousers for their menswear looks.
This is also how both Rocky and Kanye decided to rock their skirts (/kilts) and it is a method that we have seen be used by many of the looks we are highlighting in this feature.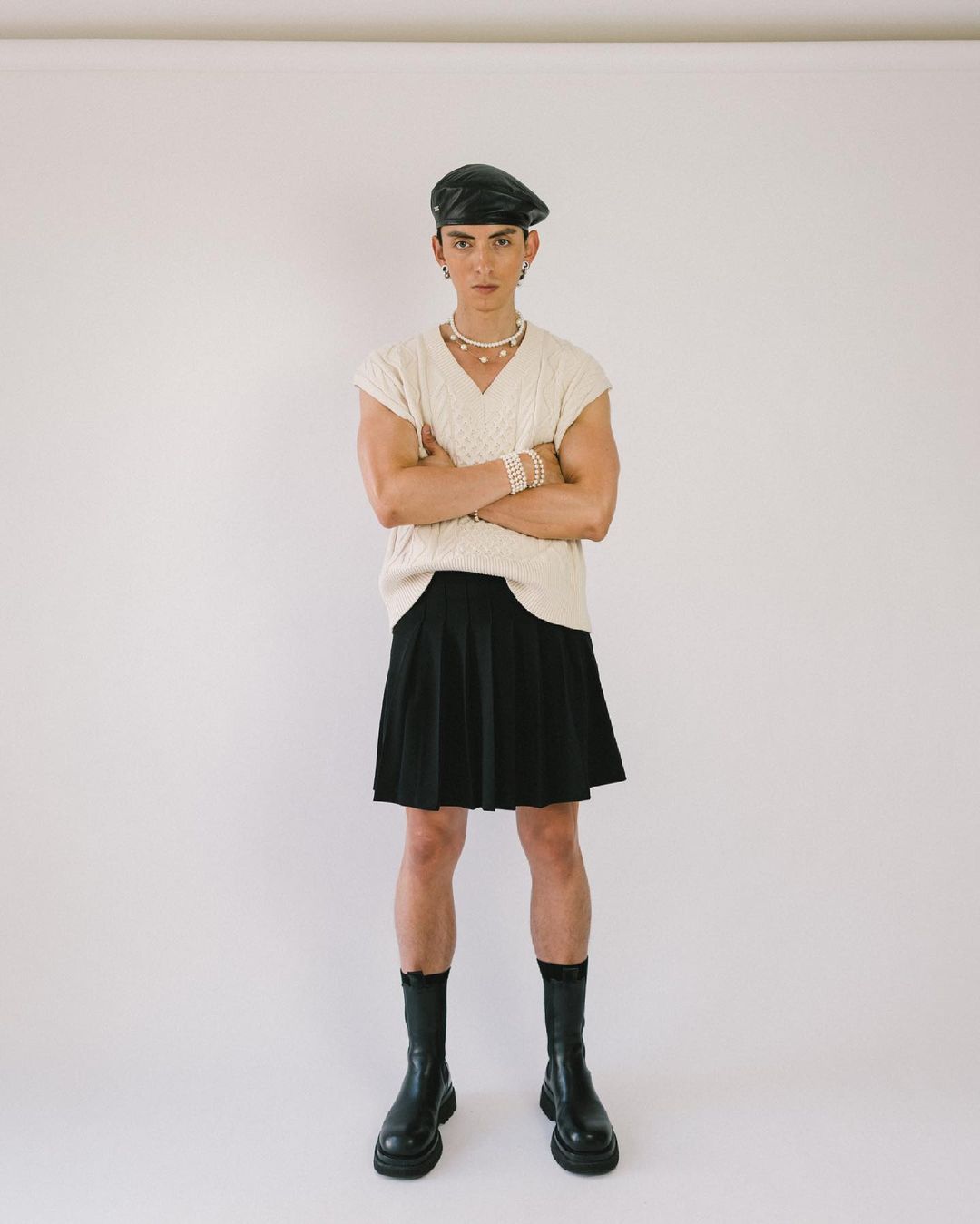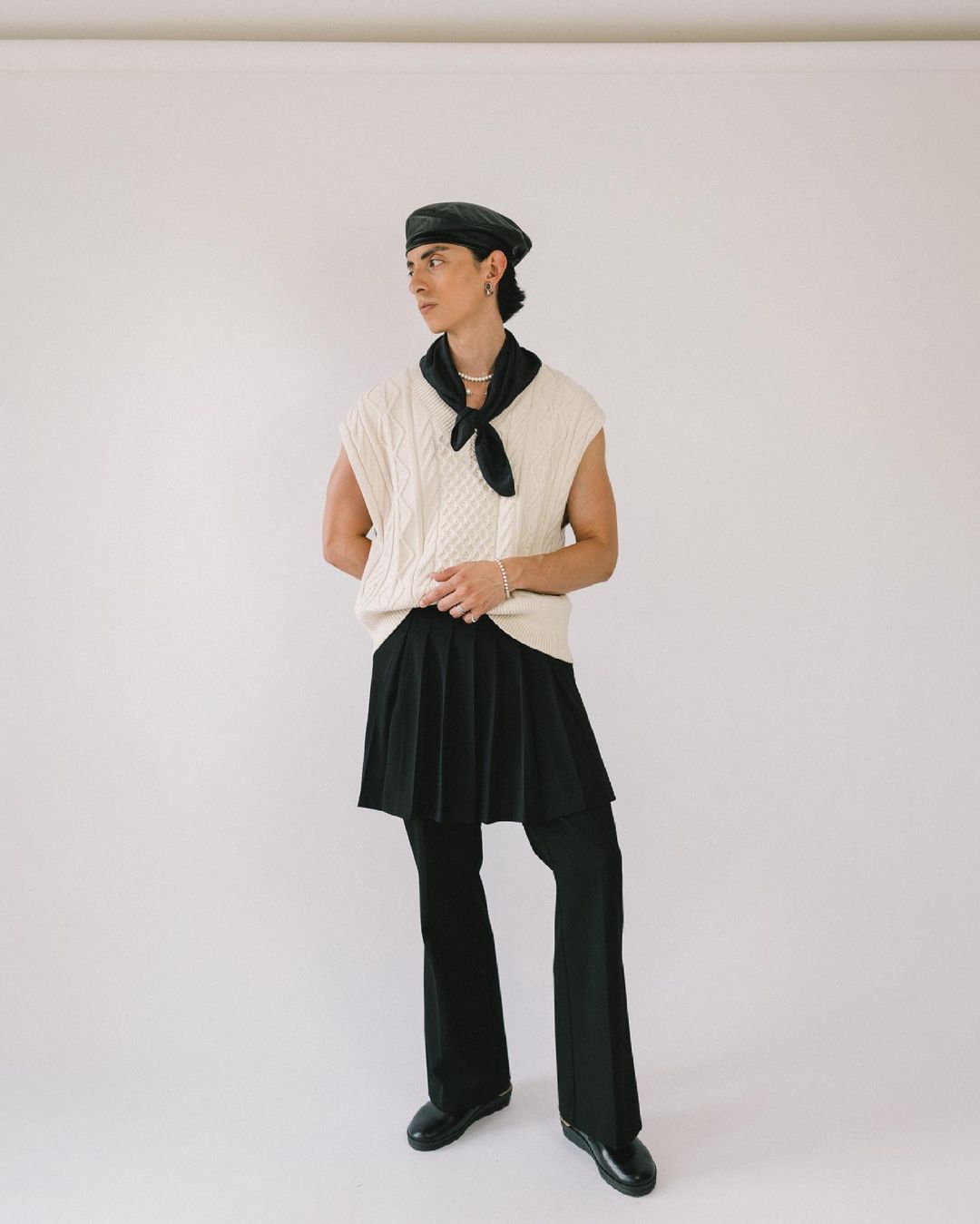 One of those looks is worn by Felipe Pelaez, an online creator who goes by the Instagram handle @soy_raka. Having posted a reel to Instagram, where he offers styling advice, he presented to men how they can style a skirt. However, there were some unsavoury responses. He tells PAUSE that, "The response I got to my post about styling skirts were mainly positive. But there were many extremely homophobic comments."
Despite much of the work being done to promote acceptance and tolerance, Pelaez's experiences highlight how there is still a long way to go. He says that, "We're seeing more celebrities and men on social media wearing skirts but there's still a long way to go until they become largely accepted in menswear. I've received many positive messages from men all over the world showing me how they've started wearing skirts because I encouraged them."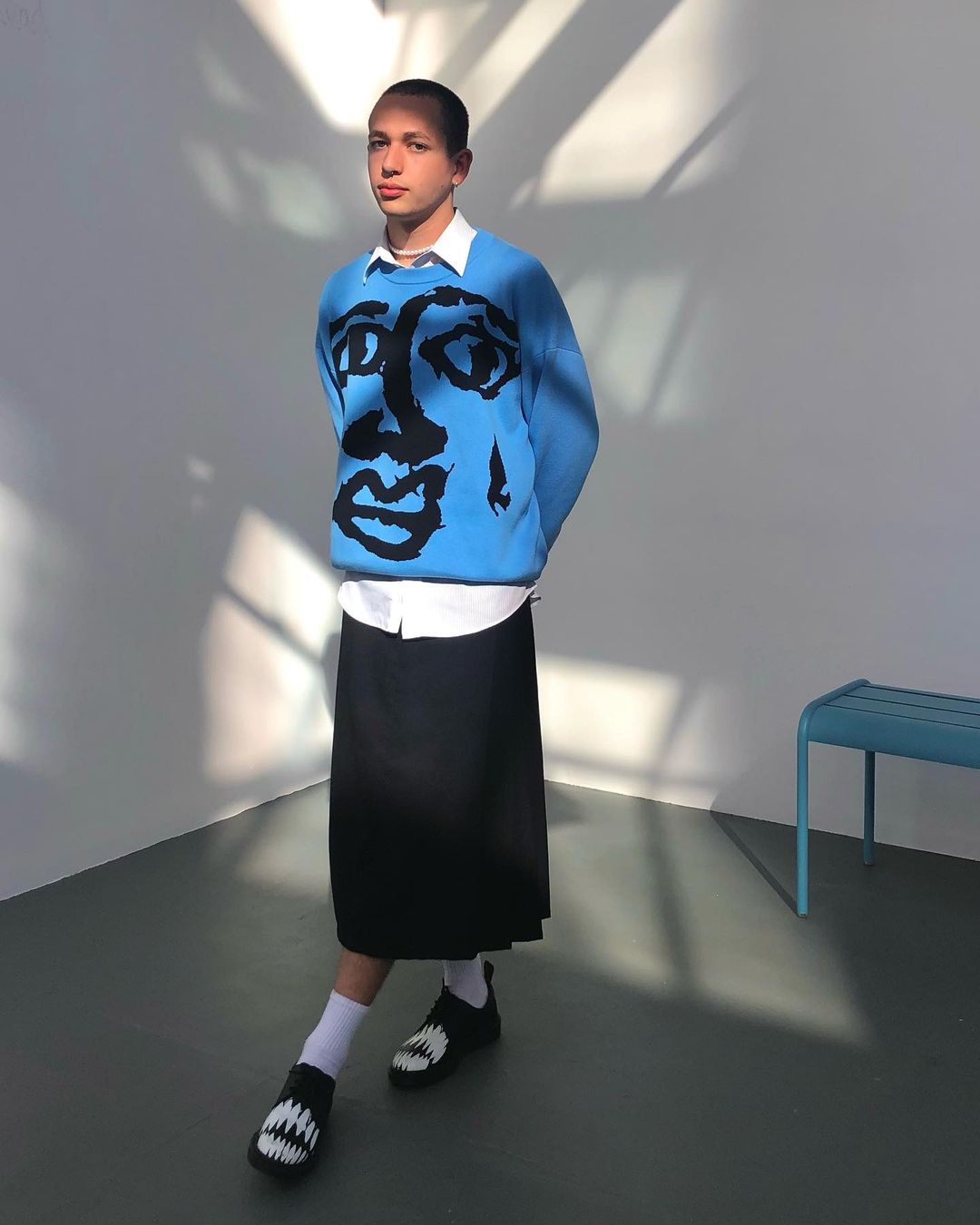 PHOTO CREDIT: @vinceropitini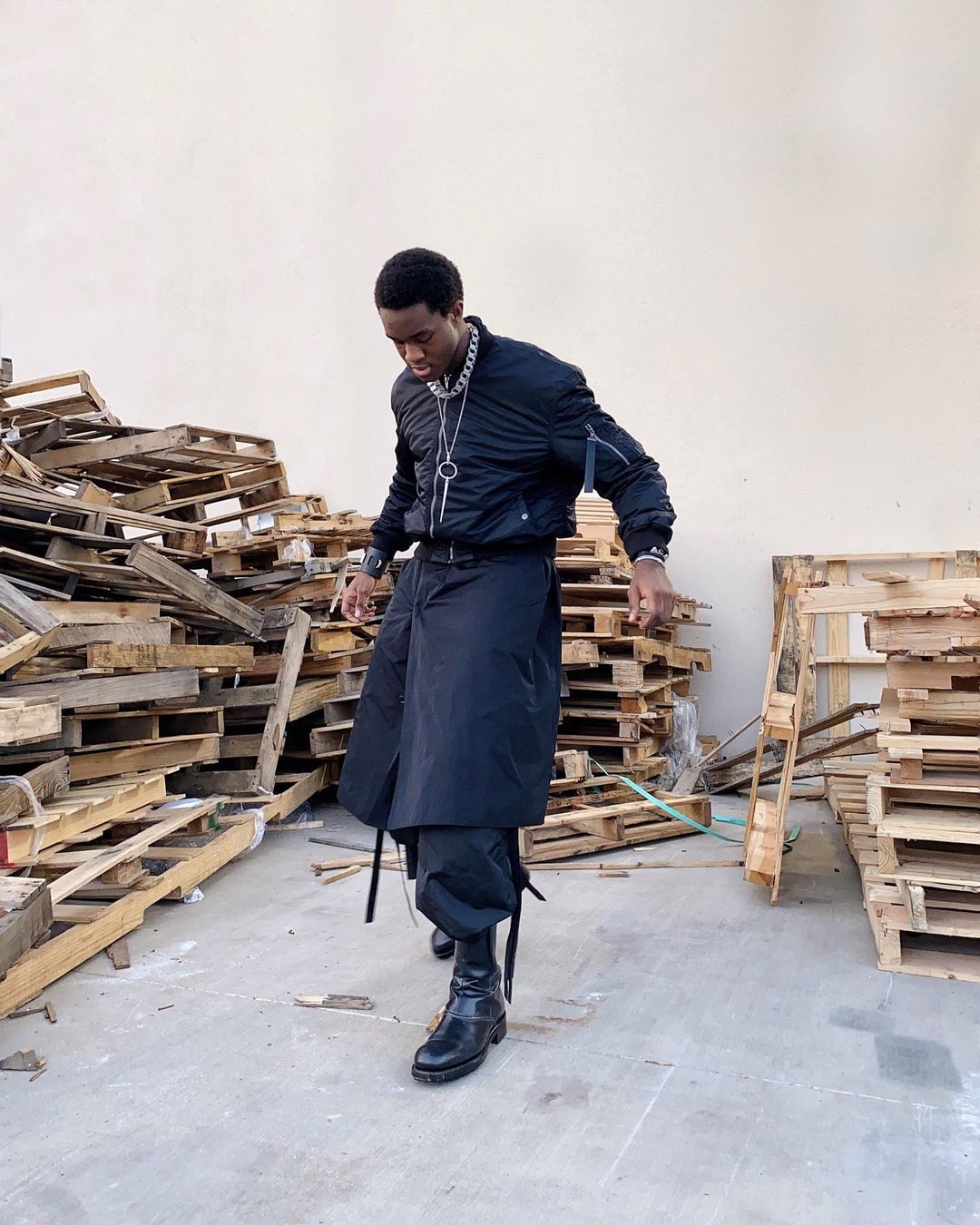 With Palaez seeing men be influenced to wear the style just because of his Instagram posts, it does feel as though a turning point is in sight. As more people see the style being worn on their Instagram feeds, a trend can quickly pick up steam. However, it must be noted that there is a difference between feeling comfortable posting an image on Instagram and men wearing a skirt outside in their daily life.
Maybe, with the power of celebrity and social media behind the normalisation of skirts, it is something we will all be rocking in the near future. According to Lyst, we will be.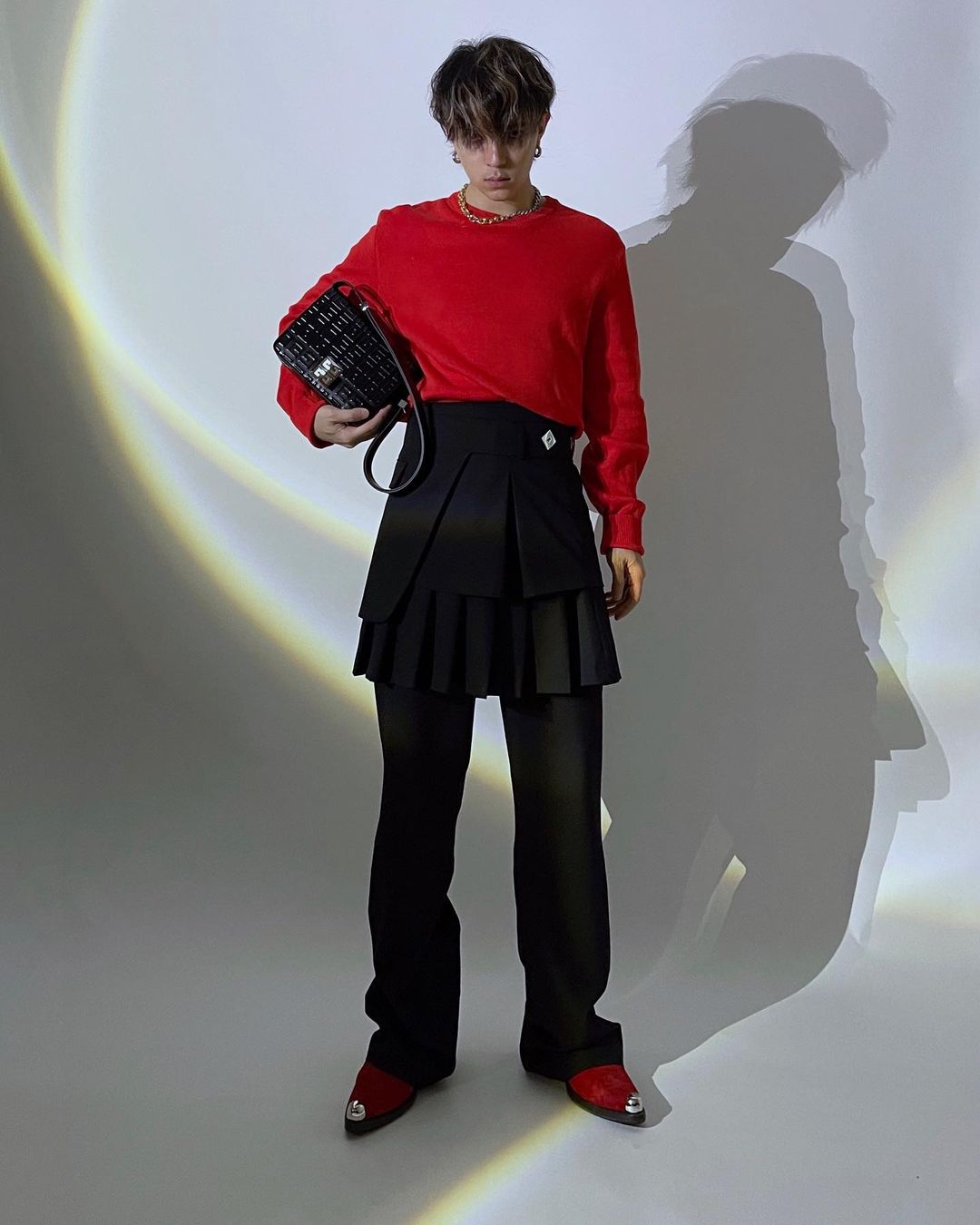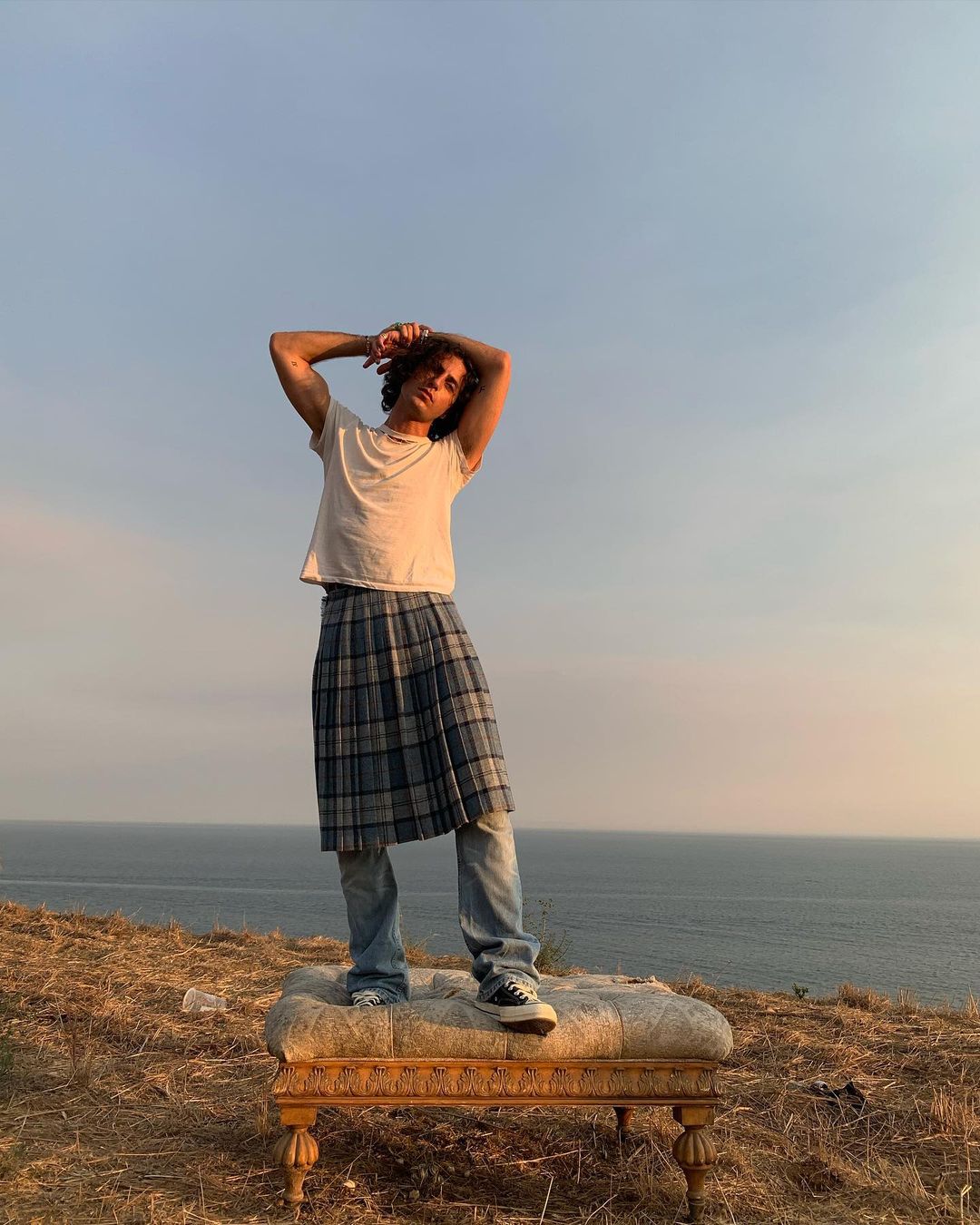 PHOTO CREDIT: @alexanderdroth