Wedding ceremony is a day to celebrate love and union. You're exuding happiness, and that should reflect in every inch of your wedding, be it the clothes, celebrations, even the décor. The day is important. Everything that's a part of it is important, so it has to be nothing but perfect. However, pre-wedding stress can be quite real. It is also very common. One side effect of this stress is hair loss. If you're experiencing excessive hair loss right before your wedding, you can consider getting PRP London therapy. It will strengthen your existing hair and promote the growth of new hair, which will leave you with luscious locks on your wedding day.
Every small detail of your wedding has to be planned, which should include caring for your body. Of course, wedding clothes are also extremely important. In order to avoid any last-minute hassles, you should start looking for your wedding suit months before. It will also help you decide the look that you want to go with on your wedding day. Certain hairstyles complement a certain attire more than others. It is definitely a lot to deal with, and that's why we want to help you. There are some things that you can do to calm your nerves and feel more confident about your wedding planning. Let's find out how you should prepare for your wedding ceremony.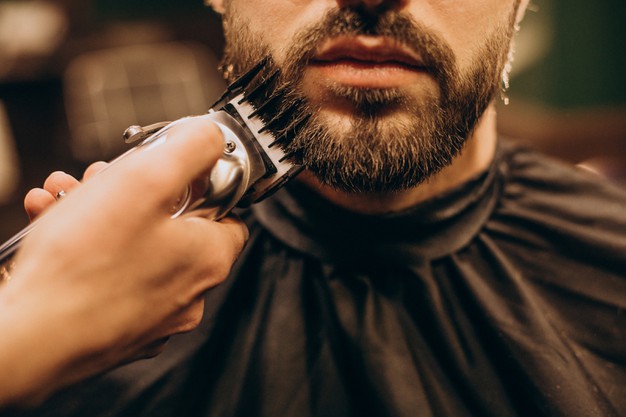 What's Your Partner Wearing?
You can't make a style statement if your style is out of sync with your partner on your wedding day. This doesn't mean that you should both wear matching clothes, only the tones should be harmonious so that when you're both standing together, everything looks complete. For instance, if your partner is wearing a puffy wedding dress with diamonds on it, you should wear something that's equally extravagant. Matching accessories can always look good. So, you can try that out with your partner.
Which Hairstyle Are You Going to Go With?
That isn't something that you should decide on the day of your wedding. Where you're getting married is important here. If you're having a destination wedding on a beach, it's probably a good idea to not have too much hair wax. Sun-kissed, beach-ruffled, messy hair can make you look rakishly handsome in your beach wedding photos. If you're confused about which hairstyle to go with, you can always consult with your barber.
What Are You Going to Do About Your Beard?
Never ever underestimate the power of your beard. It can completely transform the way you look. You can go from zero to hero with a good beard. If you're thinking about growing it, how about doing a test run months before the wedding. You have to keep your suit, hairstyle, and beard density in mind for this purpose. If your beard is patchy, you can get PRP therapy for a thicker, even growth.
Conclusion
Wedding planning isn't easy. A hair out of place can ruin the whole fun of it, so it's best to be prepared months before. It may be a once in a lifetime day for you, so why not look your absolute best for it?