Bringing more style inspiration.
Since the launch of his album CALL ME IF YOU GET LOST last month, it has been difficult not to see Tyler, The Creator and his outfits that play with traditional styles.
Between releasing eight music videos in the last three weeks and heading to Instagram to post photo dumps, Tyler has been actively giving us style inspiration in abundance.
In his latest Instagram photo dump, the artist presented his continued love for Lacoste, wearing two cardigans from the French brand along with a v-neck jumper. He paired these with various wide-leg trousers and another of his signature styles: white socks and loafers.
Another musician who has a keen eye for fashion, A$AP Rocky joined Tyler in one image wearing cargo trousers from Rick Owens, a hoodie by his AWGE creative agency and Adidas Samba shoes.
What do you think of Tyler's looks? Has he perfected his grandad style?
SHOP Similar Lacoste Jumper
SHOP Similar Loafers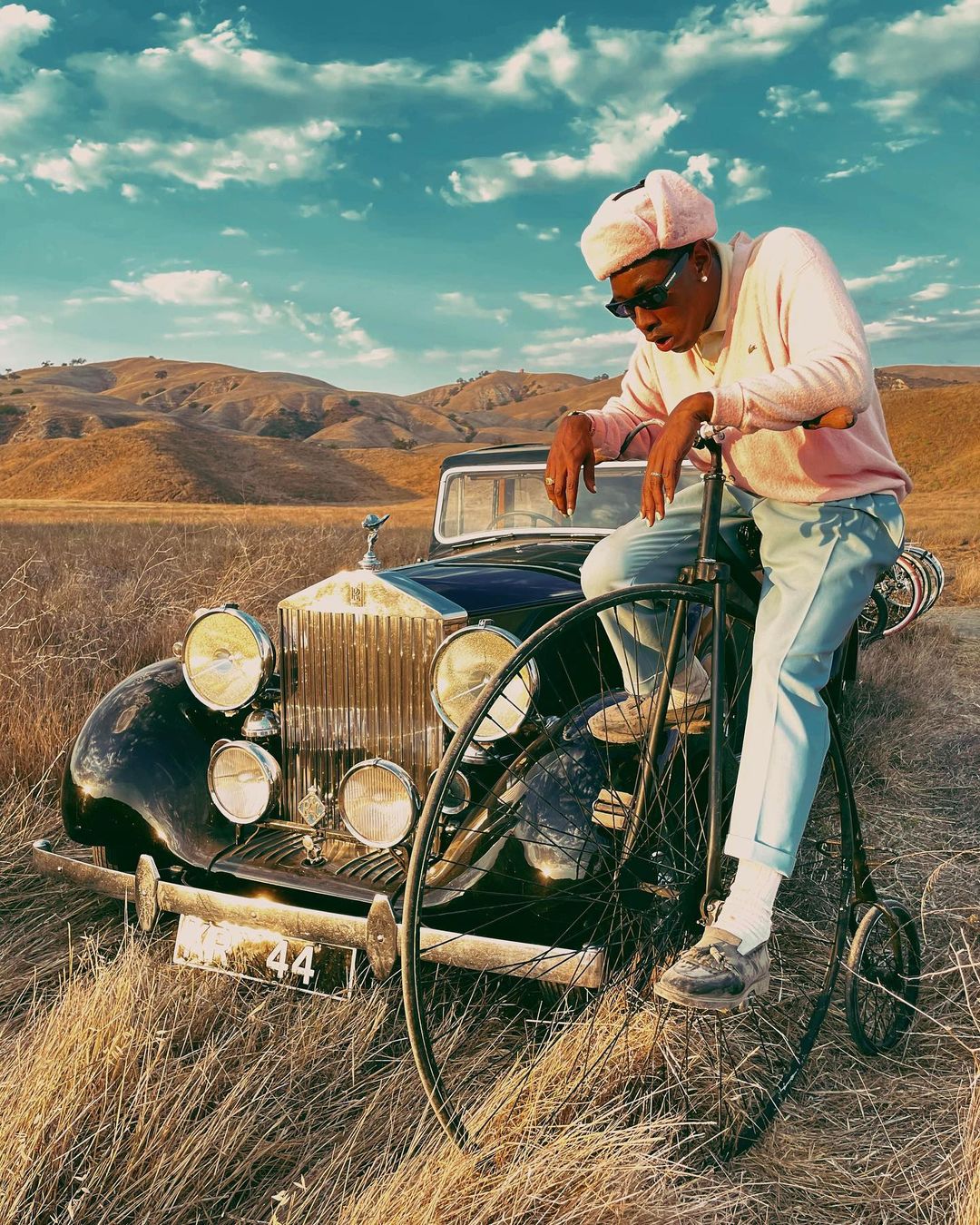 PHOTO CREDIT: @feliciathegoat