There has been a growing trend of luxury fashion brands partnering up with world-famous football stars and clubs in the last few years. Modern-day footballers are more than just players who kick a ball around a pitch for obscene amounts of money, instead becoming cultural figures beyond the game and pulling in massive brands in the process.
 Football is global, therefore making a great deal of sense for brands to expand on their reach and tap into new audiences with a football-themed collaboration. Football's impact is already far-reaching, too, although these types of collaborations have expanded its appeal beyond fan bases and occasional football watchers alike, also impacting wider society and catapulting certain brands directly into the public consciousness.
The beautiful game has become well and truly amalgamated with various subcultures such as fashion, as well as being prominently linked with music too. As such, people seek inspiration from certain fashionable players. For example, when fans see Paul Pogba – a midfield maestro who plays for Manchester United, the third richest club in the world 2021 according to Sam Cox's 888sport blog post – he is generally sporting a new hairstyle and wearing a designer label's latest design. He has been photographed in pinstripe suits while out and about and occasionally rocks up to training in branded sliders. Fashion is a big part of Paul Pogba's overall brand.
The World Cup winner isn't alone in his desire to bring fashion into the world of football either. In fact, over the years both football and fashion have been on the receiving end of some truly magnificent collaborations. Below is a look at some of the best of them.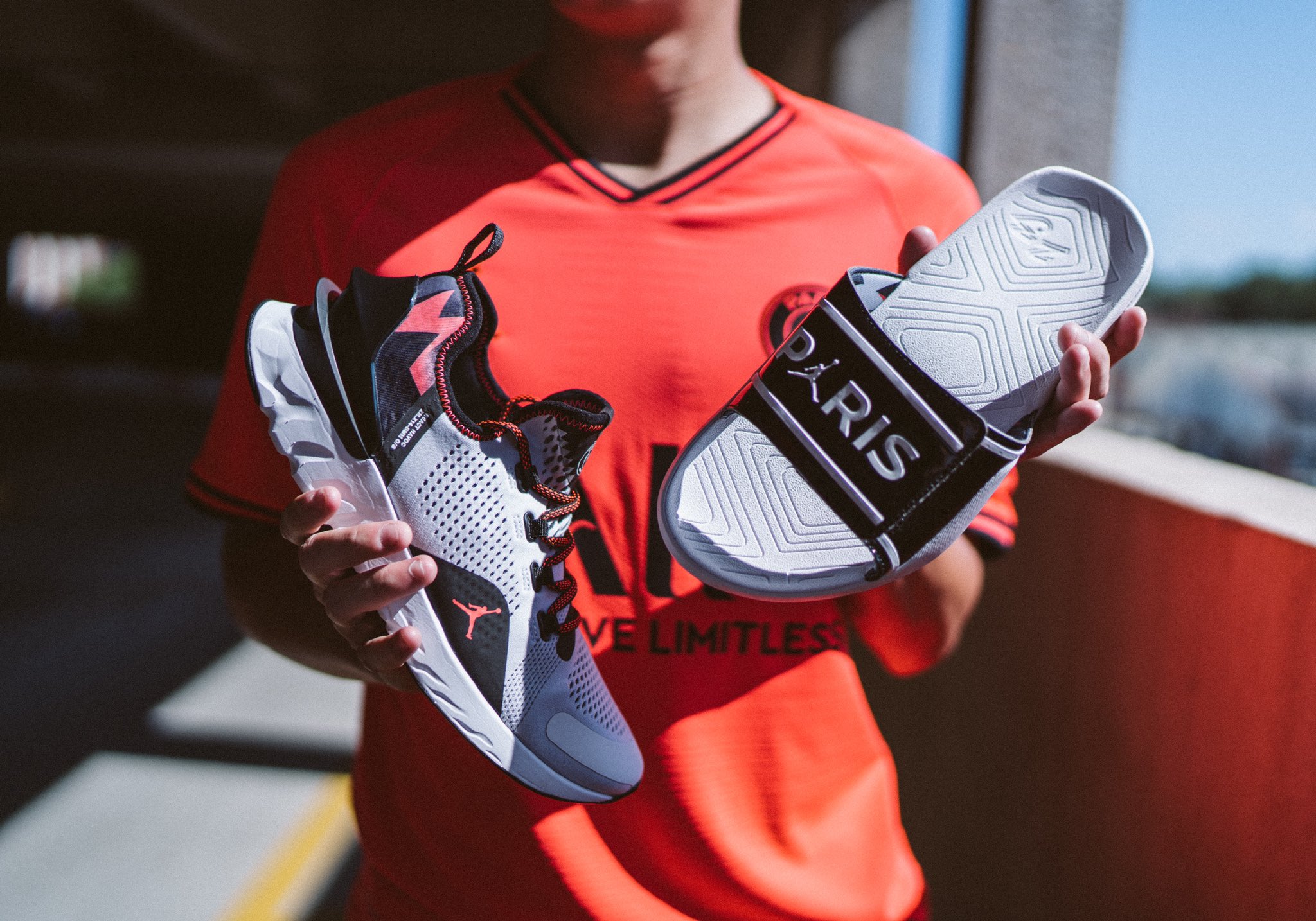 PHOTO CREDIT: Twitter/ @soccerdotcom
Jordan X PSG
A famous name in the game of basketball, Jordan branched out to the soccer world with a stunning collaboration with French giants PSG. PSG now wear Jordan-branded kits in the Champions League. On top of this, football fans outside of the club regularly purchase PSG kits as they're now seen as a fashionable item to wear. Even the club's latest addition of superstar Lionel Messi has reportedly made Michael Jordan $7 million already. The link-up isn't just featured on the shirts either, with t-shirts, basketball jerseys, tracksuits, and a range of other merchandise showing off both the Jordan and PSG logo too.
Adidas X Real Madrid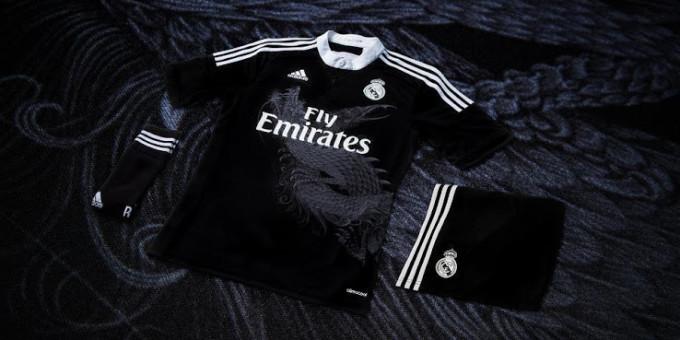 Adidas has been making football kits for a while now, but they hadn't partnered up with esteemed Japanese designers before as the brand did with Yohji Yamamoto, a designer who created an excellent third kit for the Spanish side Real Madrid for the 2014/15 season. The shirt went on to be worn in the Champions League later that year and offered a gorgeous all-black colour and a selection of eye-catching details, such as a graphic that featured two mythical beasts as a representation of the club's glory and power.
Palace X Juventus
Palace, a London-based label, teamed up with Italian side Juventus to take kit design to a whole new level. With world-famous star Cristiano Ronaldo wearing the shirt, the collaboration was a humongous success. The design put together by Palace certainly played a part in its overall success too, with the usual black and white of Juventus being prominent as always, but accompanied with gradient print on the classic stripes and bold neon green lettering.
FourTwoFour X Arsenal
Guillermo Andrade, a fashion designer and co-founder of the urban streetwear store FourTwoFour,  sealed a deal with Premier League side Arsenal in 2019 with the aim of designing the club's suits. A friend of Arsenal player Hector Bellerin, the formalwear collection went down a treat with supporters of the club and enabled Guillermo Andrade and Arsenal to establish a special relationship.
Other football and fashion collaborations worth remembering are Martine Rose's "The Lost Lionesses" shirt for Nike, Off-White™ and Nike's "Football, Mon Amour" collection, and Nowhere FC's partnership with AS Roma.