Ricky for Rolling Stone.
Perpetuating his penchant for seventies styling, American musician Bruno Mars featured in Rolling Stone's latest issue while donning a suitably on-brand ensemble in some of his own Ricky Regal label wares.
Speaking on a range of topics from the new aforementioned foray into fashion and how he creates the unquestionable aesthetic from his favoured decade, Bruno appears in a branded tee and sunglasses from his Ricky Regal label before completing his look with a pair of Gucci 'crinkled corduroy trousers' in brown.
Thoughts? PAUSE or Skip? Follow the link below to pick up the same pair of trousers online.
SHOP GUCCI CORDUROY TROUSER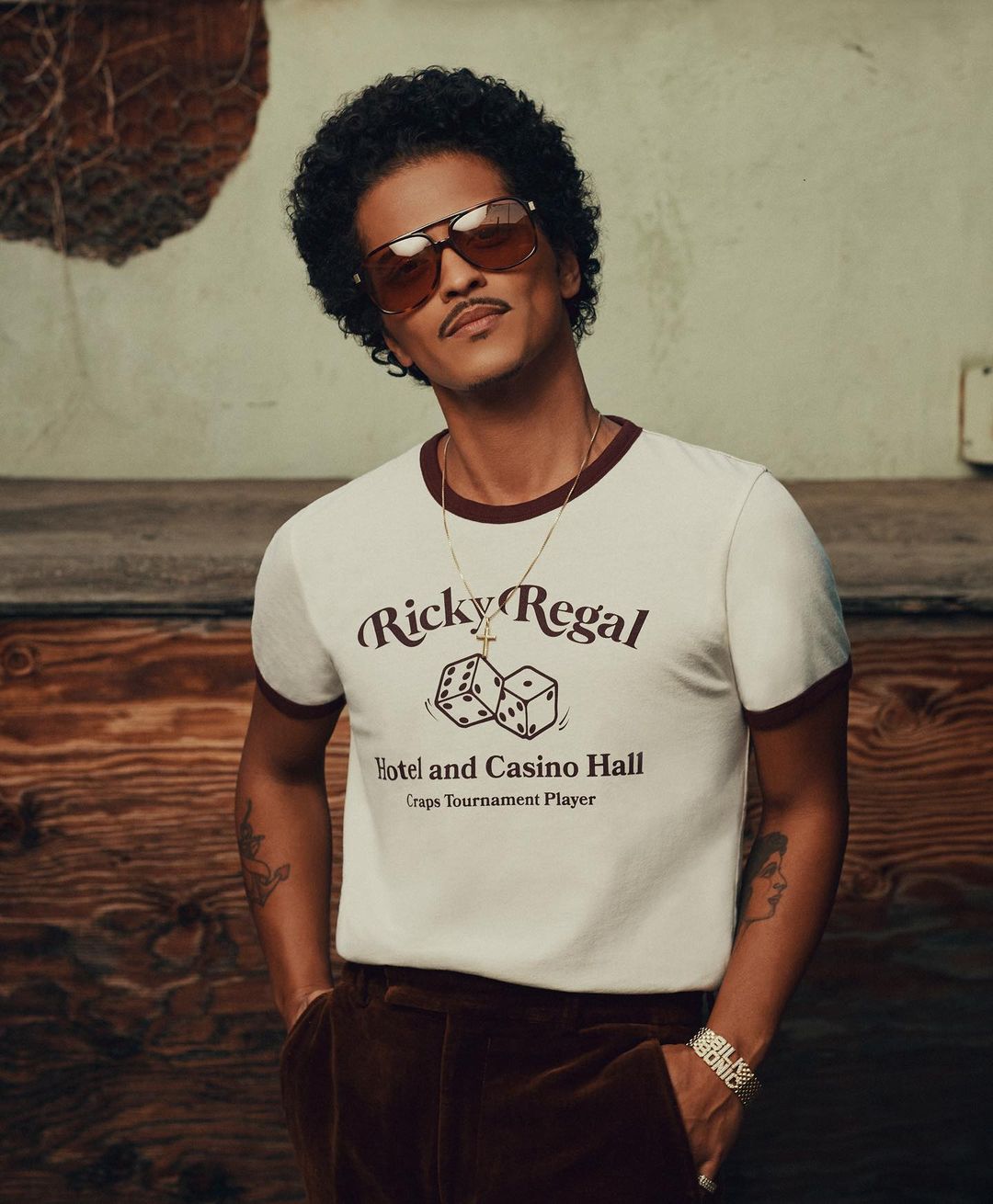 PHOTO CREDIT: @rollingstone