Dropping This Month.
The latest arrival in collaborative affairs, Amsterdam based label Daily Paper recently debuted their partnered arm piece with Japanese brand G-SHOCK which seamlessly infuses both parties DNA in a unique timepiece for your consideration.
Building on their iconic 1983 model, the watch centres around their shared love for music, art, fashion and street culture with a slew of nostalgic symbols while maintaining the brand's reputation for delivering hard-wearing, harsh weather and extreme sports ready capabilities. The accompanying Florian Joahn lensed campaign takes notes from a 90s inspired Casio ad, telling an abstract story while delivering dark silhouettes contrasted with light and minimalistic backgrounds in a typical feel of the decade.
The limited Daily Paper x G-SHOCK timepiece will be available for purchase on September 17th at 12 pm across Daily Paper and G-SHOCK in-store and online destinations.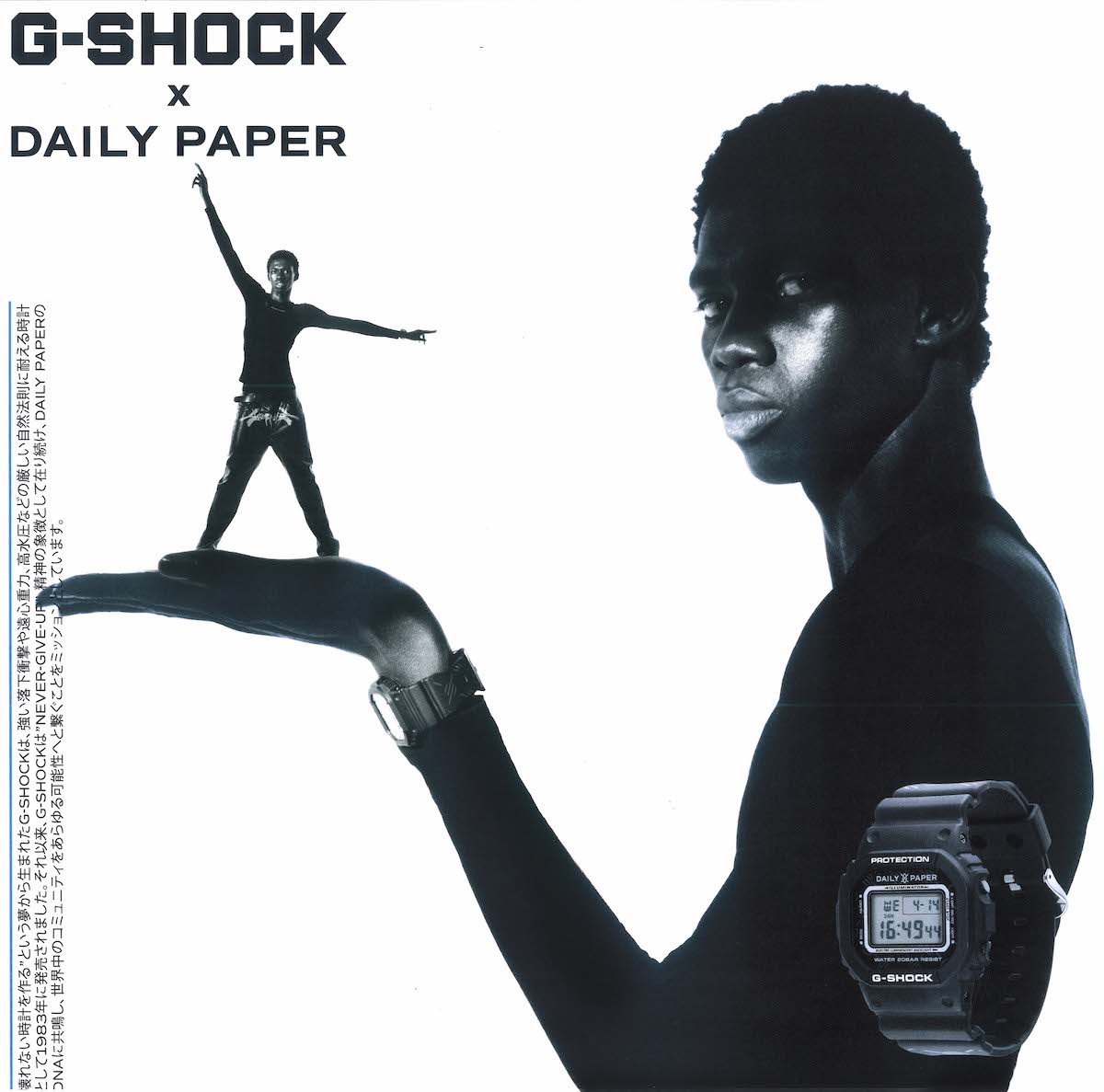 PHOTO CREDIT: @Florian Joahn