Channel your inner rockstar.
An image that has been circulated on the internet intensely since it came out, musician Offset was one of the models for Balenciaga's spring/summer 2022 collection wearing an oversized black leather jacket slouched over his shoulders and layered over a black hoodie. After having seen leather consistently throughout the season, from brands such as Nanushka and Givenchy, it confirmed that leather jackets are a style that will be pertinent this winter.
Most popular for having been worn by rockstars such as Elvis, Morpheus in The Matrix and bikers riding on Harley Davidson's, the leather jacket has been recontextualised into a modern fashion favourite. With artists such as A$AP Rocky, Travis Scott and Giveon all channelling their inner rockstar in a leather jacket recently, all fingers are pointing at the leather jacket continuing to rise in popularity.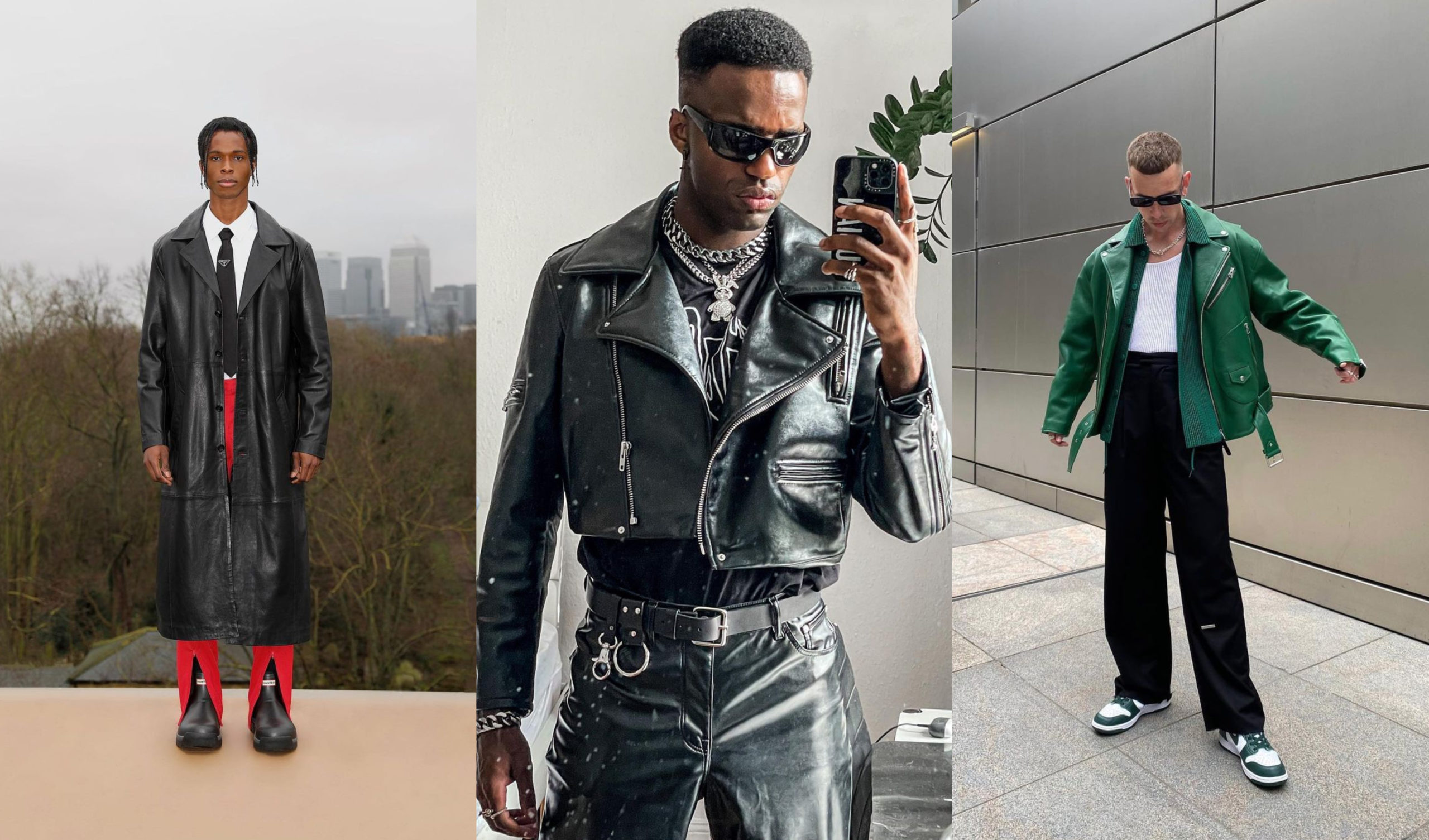 First developed for pilots so that they were protected from the extreme climates at high altitudes, this feature will show you how to keep warm in leather this winter while also presenting the material's stylistic capabilities. From leather blazers to floor-length jackets, we have selected a range of styles along with some shopping suggestions.
Check out how you can rock a leather jacket below.
Styling Suggestions:
More ways to style leather jackets: