Could it become a menswear staple again?
There are conflicting stories about how the crop top was born, however, they always start with men. Whether the story goes that it was birthed from trying to get around gym rules that prohibited men from working out topless or American football jerseys being ripped in games to expose a player's torsos and abs which spiralled into a trend, the conception of the crop top is rooted hyper-masculinity.
From the late eighties to the early nineties, the style was worn by celebrities such as Mark Wahlberg in a Calvin Klein advert, Will Smith in Fresh Prince of Belair and Dennis Rodman on the red carpet. It was used to extend the male silhouette and present the wearer's torso and muscles.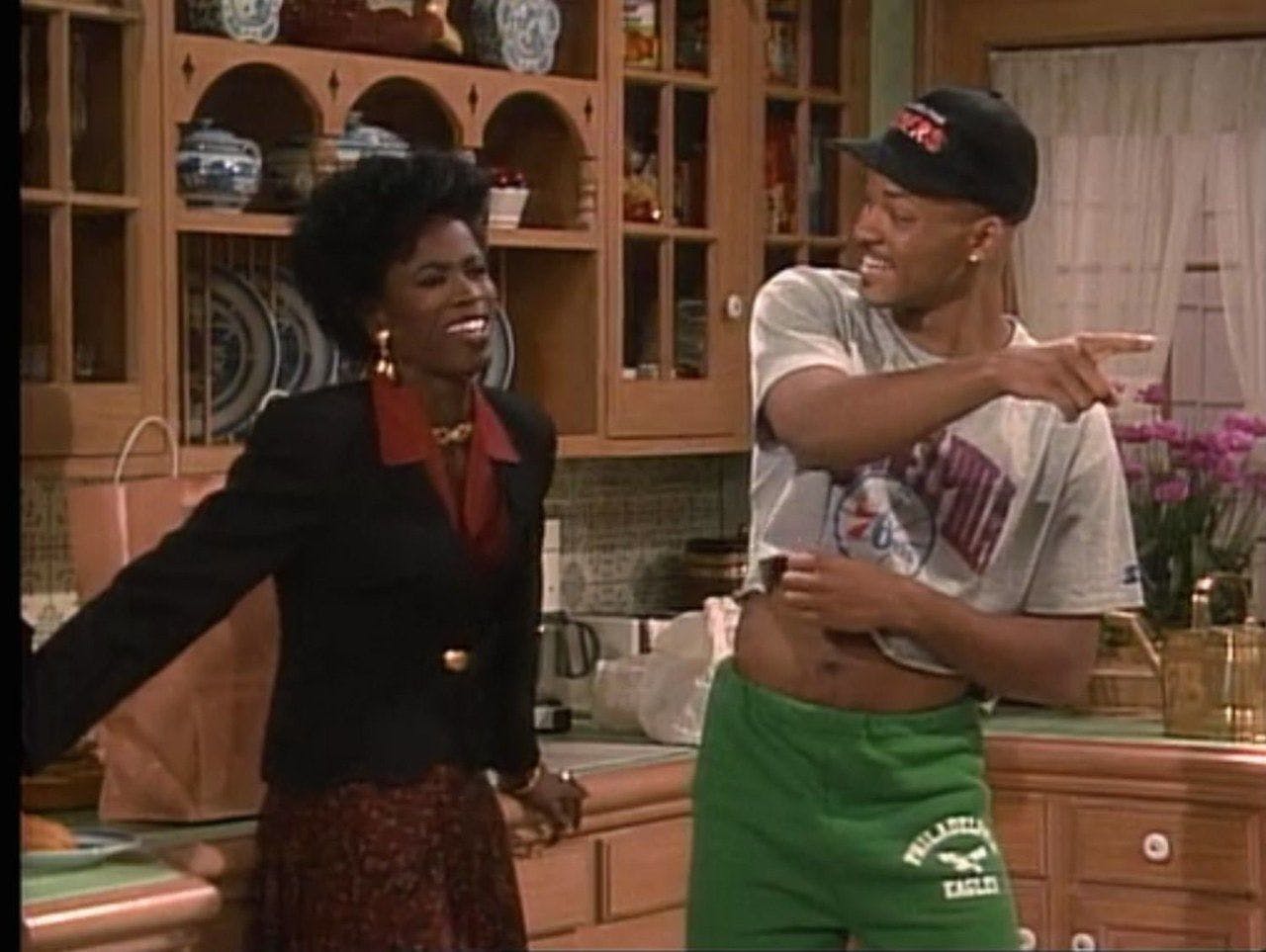 Will Smith wore the style while acting in the iconic TV show Fresh Prince of belaire.
For the model and social media trendsetter Misho Amoli, his reasons for wearing the style is also based on how it can flatter the body. He says that, "It's a garment that looks really sexy on both men and women. It stands out a lot in an outfit, lengthens the legs and stylises the figure."
Unfortunately, since the 80s, the style quickly became associated with womenswear and homosexual men, leaving the majority of males resigned to shapeless tops that hide the body beneath them. The fast and relatively unexpected switch in perceptions around the style has meant that men wearing a crop top today is considered an exercise in androgyny.
Whether it be celebrities such as Lil Nas X, Bad Bunny and Harry Styles or your favourite Instagram sartorialist, there are a number of men changing that perception.  Amoli says that men are more confident wearing crop tops now and returning its popularity from the 80s, "I see a lot of young people who worry less about separating fashion into genders and simply enjoy what they like."
And it's happening on the runway as well as on the street.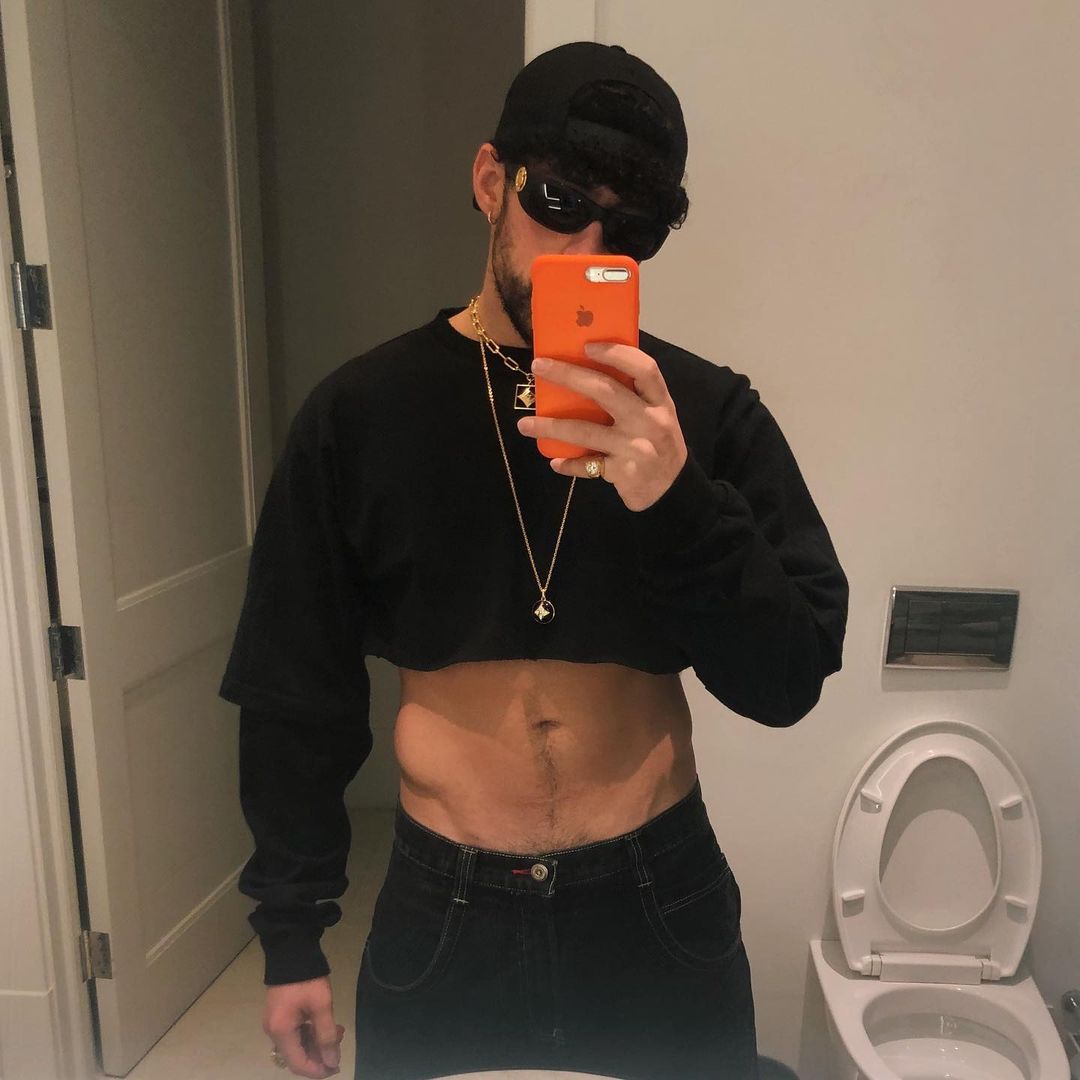 PHOTO CREDIT: @badbunnypr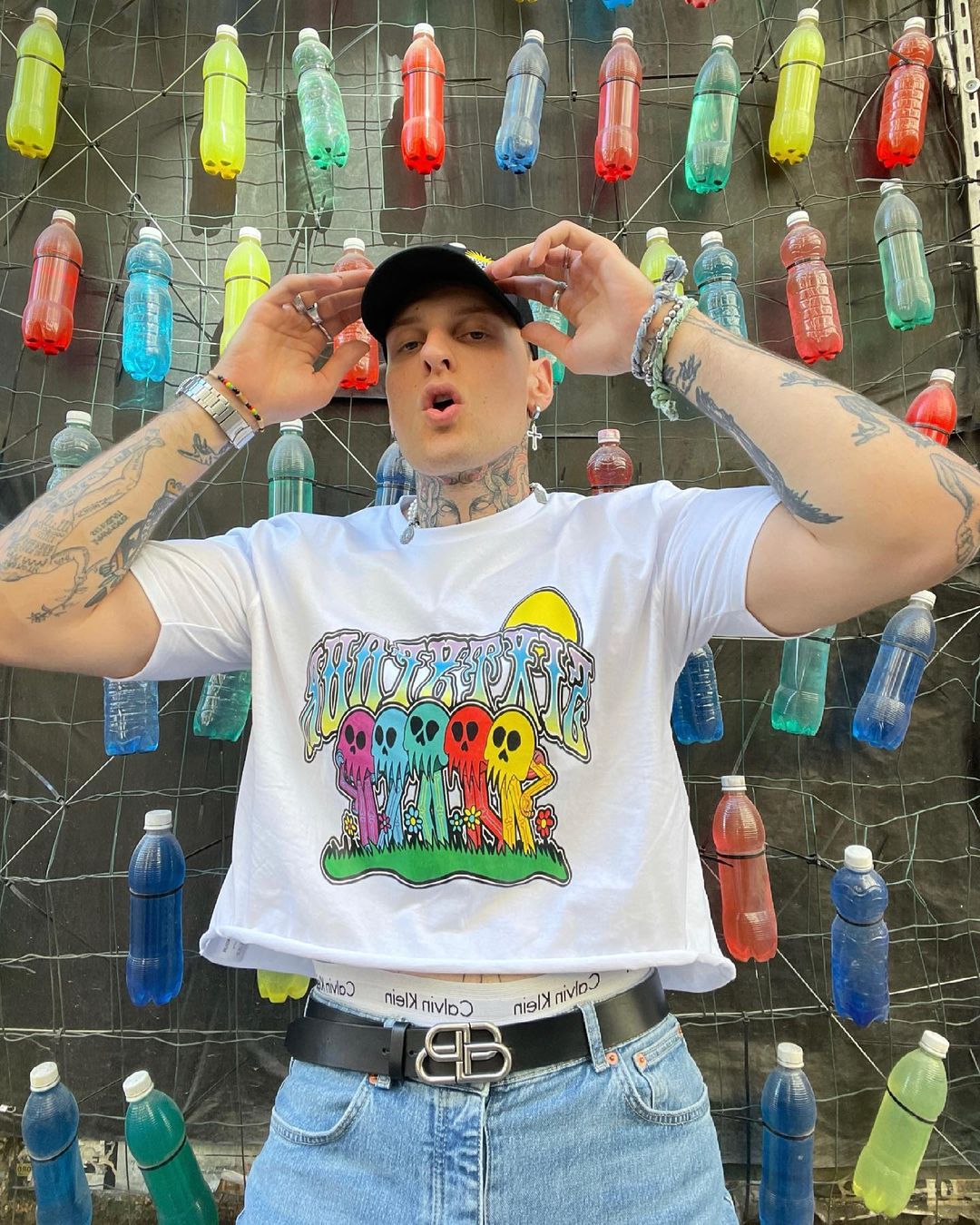 PHOTO CREDIT: @mishoamoli
At the forefront of dressing men in crop tops is Ludovic De Saint Sernin. A designer that manages to bring tonnes of sex appeal and sensuality into menswear, the label has made the crop top one of its signature items along with its tight thongs. With the brand's website claiming that it, "Is for guys and girls, with many pieces designed without one gender in mind," the label takes a liberal approach to gender that gives it the freedom to experiment with androgyny without risking it appearing contrived. Having been founded in 2017, the Paris-based designer has quickly come to prominence and its latest collection, Autumn/Winter 2021, continued to present how crop tops are a style for all genders.
And Ludovic De Saint Sernin is not alone in pushing the look. Up-and-coming designers such as JORDANLUCA, Kaushik Velendra and Theophilio have all shown the look during the current Spring/Summer 2022 season along with more established brands such as Gucci, Celine and Fendi in recent seasons. Looking beyond high fashion, ASOS has been offering crop tops on its platform since 2019, a move that caused the retailer to have to defend itself against homophobic comments.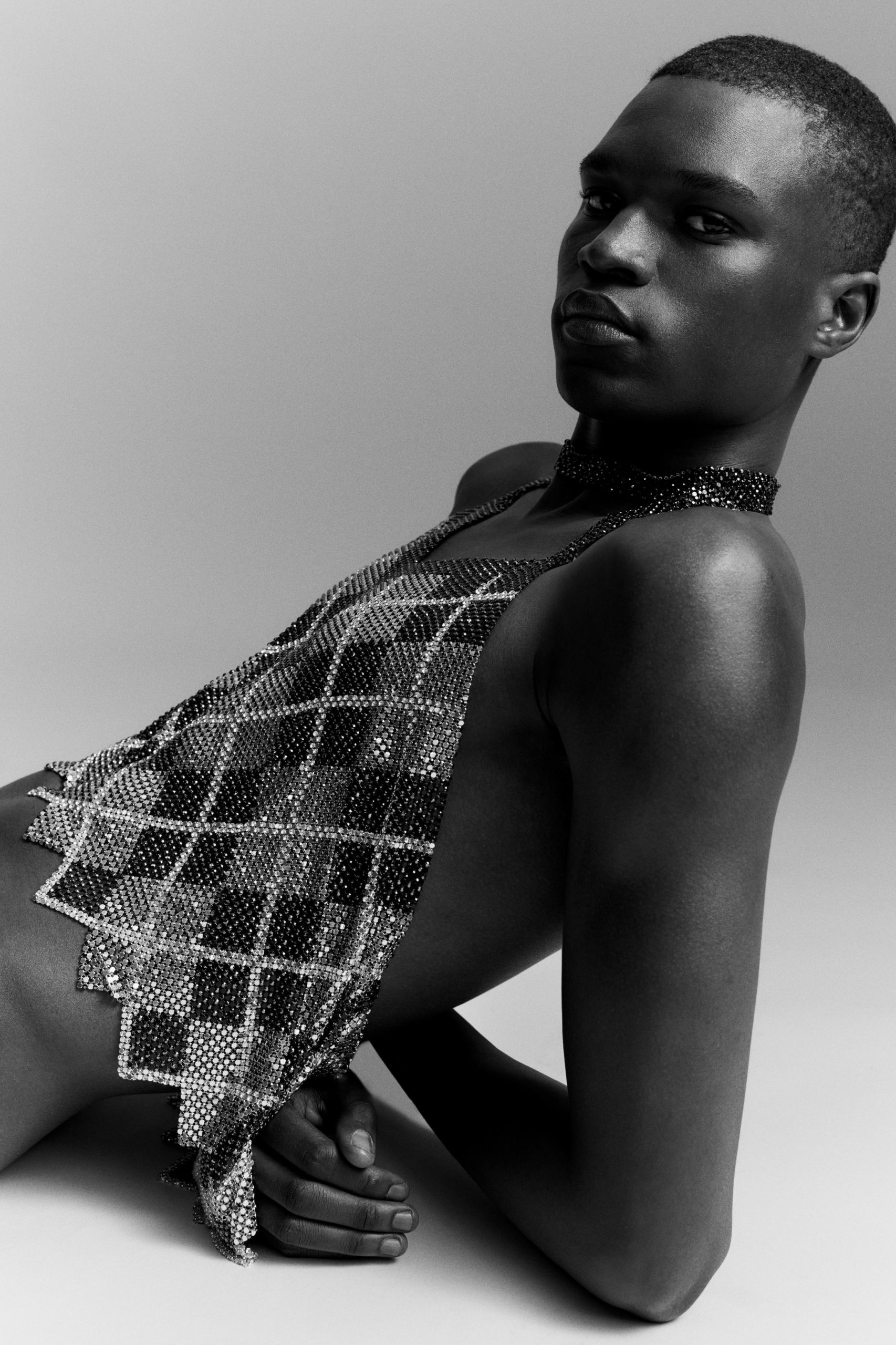 Ludovic De Saint Sernin Autumn/Winter 2022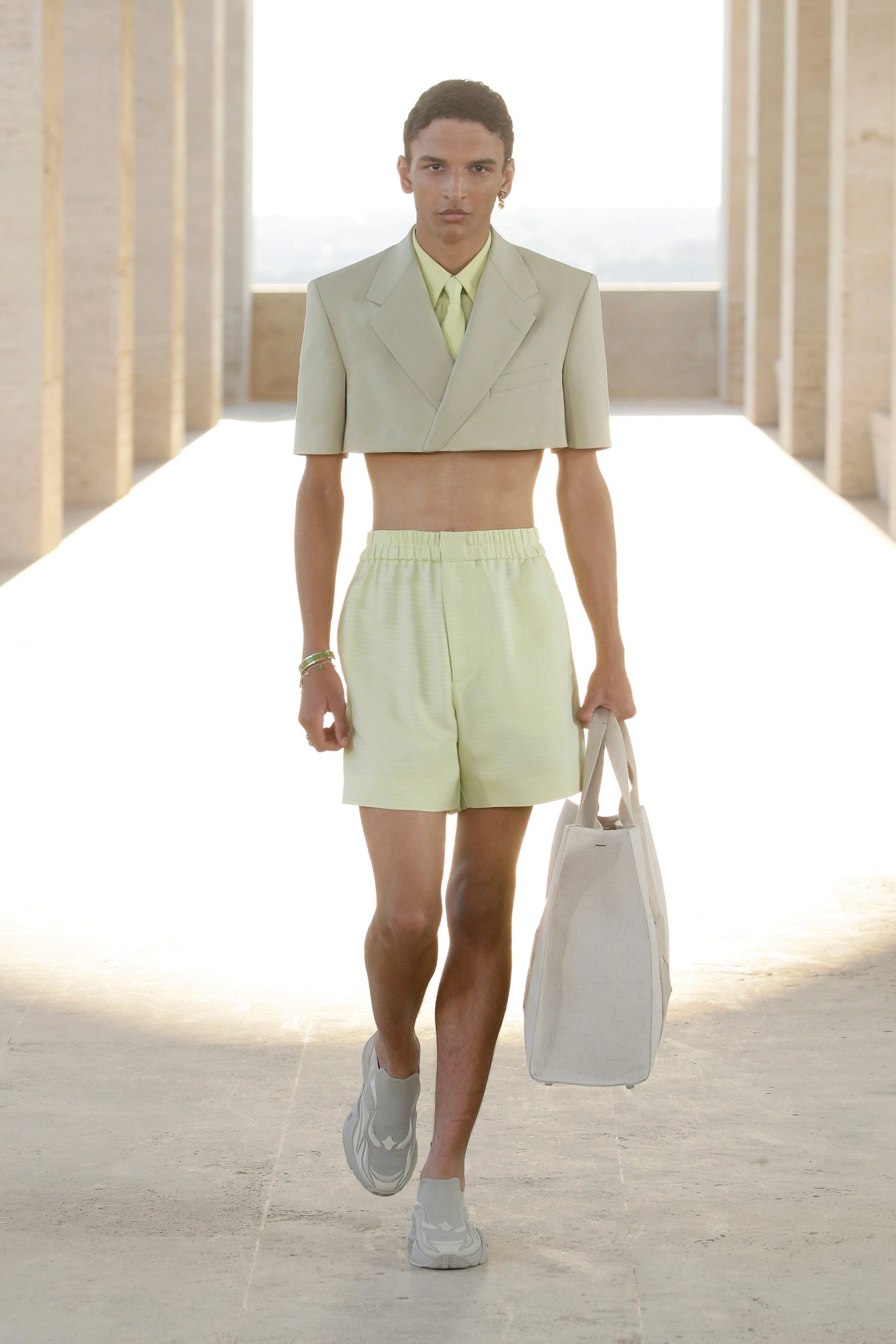 Fendi Spring/Summer 2022 Menswear
It is unfortunate that the current associations with crop tops can lead to homophobia, with comments such as, "Remember when ASOS had clothes for straight men?" being one of the less explicit opinions posted on the retailer's Facebook page. However, with increasing acceptance around body image and people's sexuality, this is changing.
Testament to that, Amoli says that he has never received a rude comment when wearing a crop top, telling PAUSE that, "On the contrary, I have always received a lot of compliments from strangers on the street."
For styling inspiration, check out some of our favourite outfits featuring crop tops below.
More ways to style crop tops: