Garden rooms are versatile structures that can be used for many different purposes, from garden offices and hobby rooms to extra bedrooms, man caves, and barbeque houses. They come in many different shapes and sizes and are quite affordable, but not everyone has enough space in their backyard to install a huge garden room. If you find yourself in this situation, it's only natural to start looking for design tips and tricks that will make your small garden room seem bigger.
When it comes to decorating and furnishing small spaces, it is important to remember that every detail counts. A few wisely picked and well-placed items combined with smart design strategies and techniques can make a huge difference. In this article, you'll find useful tips about using different colour techniques, arranging furniture, using mirrors, and choosing lighting fixtures that can fool the eye and make your garden room feel more spacious than it actually is.
The following design tips are easy to implement and will make any space feel cosy and comfortable, so keep reading!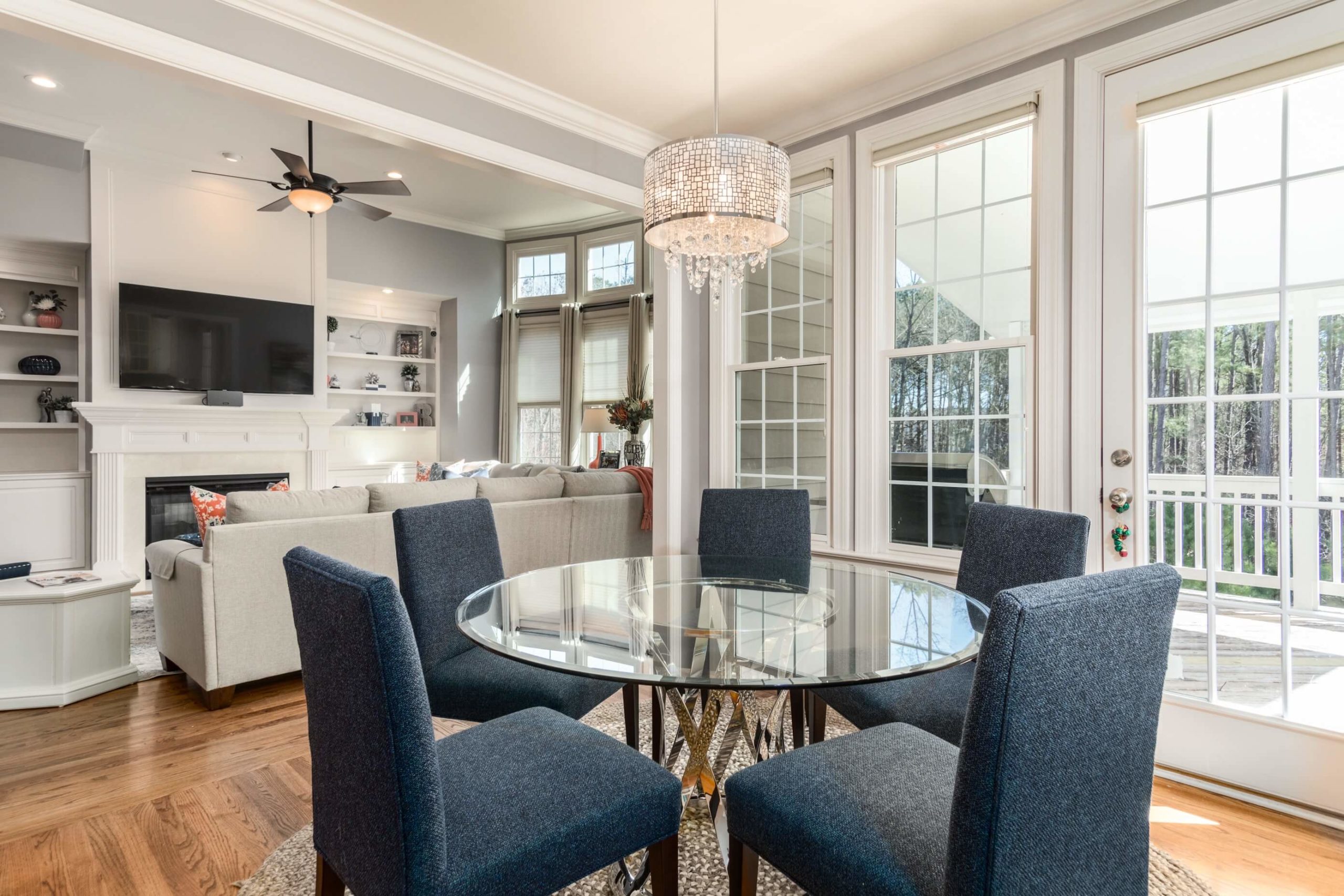 Light colours and contrasts can be used to your advantage
Here's a secret that all interior designers know – light paint colours can make a small space seem brighter and more spacious. When painted in neutral and light shades of colour, the walls become more reflective and the result is a room that feels airy and open. By working similarly to an optical illusion, light colours maximize the effect of natural light.
If you want your garden room to feel more spacious, it's best to avoid painting all of your walls in dark shades because dark colours, in general, absorb natural light and have the opposite effect. However, accent walls are a different story, and they can be used to your advantage. So don't be afraid to add a decorative accent wall if you feel like you need some colour in your life.
So what are the ideal colours that will make your garden room seem bigger? It's best to go for warm and soft tones like light taupe, off-white, grey, beige, blush pink, light blue, etc.
Choose supple and avoid bulky
When choosing furniture for a small room you need to think about the proportions. In other words, if a piece of furniture will only fit the space if it is pushed up against the wall, it might actually be too large. To create the illusion of roominess, it is ideal to be able to leave some space between the furniture and the walls. There is one exception, however, and it applies to beds that are usually large and you don't really have other options.
So, to avoid feeling cramped in your garden room, make sure you avoid bulky, heavy items that take up space unnecessarily. For instance, a bulky sofa will be just as comfortable as a supple one, and the same goes for chairs and other pieces of furniture. Designers also recommend furniture with exposed legs and avoiding chairs, sofas, and beds that have skirts or that look boxy. When we aim to create the illusion of space, we need to think of movement and openness and this is where streamlined furniture comes in handy. Furniture that has elegant and supple legs allows light and air to flow and to freely move around it and under it.
Avoid clutter at any cost
If you already have a garden room and you want to make some changes, decluttering should be your first step. A tidy and organized room will quickly become more welcoming and it will spark more joy. Small spaces that feel cramped have a negative impact on our wellbeing and we can become less creative, less productive, and even depressed. The aim is to keep all the useful things arranged neatly in drawers or on shelves and to get rid of everything that you don't need.
Minimalism is a very important and useful concept for small spaces and it can be applied to your walls, the type of furniture that you select, how you store your things, and even how you decorate. While maximalism can be fun, it can also be tiring and annoying after a while, whereas minimalism will make your life easier. Here's one example of applying minimalism when decorating your garden room – instead of decorating your walls with many small pictures, opt for one large high-quality painting. This will make the space seem more elegant and it will also make the room seem bigger.
Don't be afraid to use mirrors
You already know that mirrors are quite useful if you want to avoid leaving your garden room with dusty clothes or with something stuck between your teeth. But what you might not know is that mirrors can be used creatively to capture the light and avoid having dark corners. Mirrors create the illusion of space and can be used to highlight different parts of the room, decorations, and ornaments. Using mirrors will surely make a room feel more open as they can reflect both natural light and artificial light. To maximize their effect, place them near windows, on the walls. Furniture that's made of transparent materials will also do the trick.
In conclusion
As you can see, there are many interior design tips and tricks that you can apply when decorating your garden room. So, if you were a bit discouraged by the idea of investing in a small garden room, worry not! A small garden room is always better than no garden room and by following our advice you will surely be able to make it feel spacious and cosy.