Winter styling.
Having spoken about puffer jackets last week, it only felt right to explore ways to style its close relative – a puffy gilet.
As with many trends, it was Ye who propelled the puffy gilet into the minds of tastemakers as he was spotted wearing a boxy-fitting variation in a range of neutral colours on his Wyoming ranch and, most notably, in the 2019 video for the song Follow God. The oversized style features a cropped and wide silhouette that is similar to the Yeezy X GAP round jackets which have been released since.
Beyond the more exaggerated cropped shape which Ye proposed through his Yeezy line, there have been a number of designers such as Daniel Lee at Bottega Veneta and Virgil Abloh at Louis Vuitton who have created gilets popular amongst sartorial experts such as those shown in this feature. Experimenting through the use of monogram-shaped quilting and weaved down-filled panels, the style's practical pros of being a warm mid-layer for the transitional season has been met with stylistic capabilities.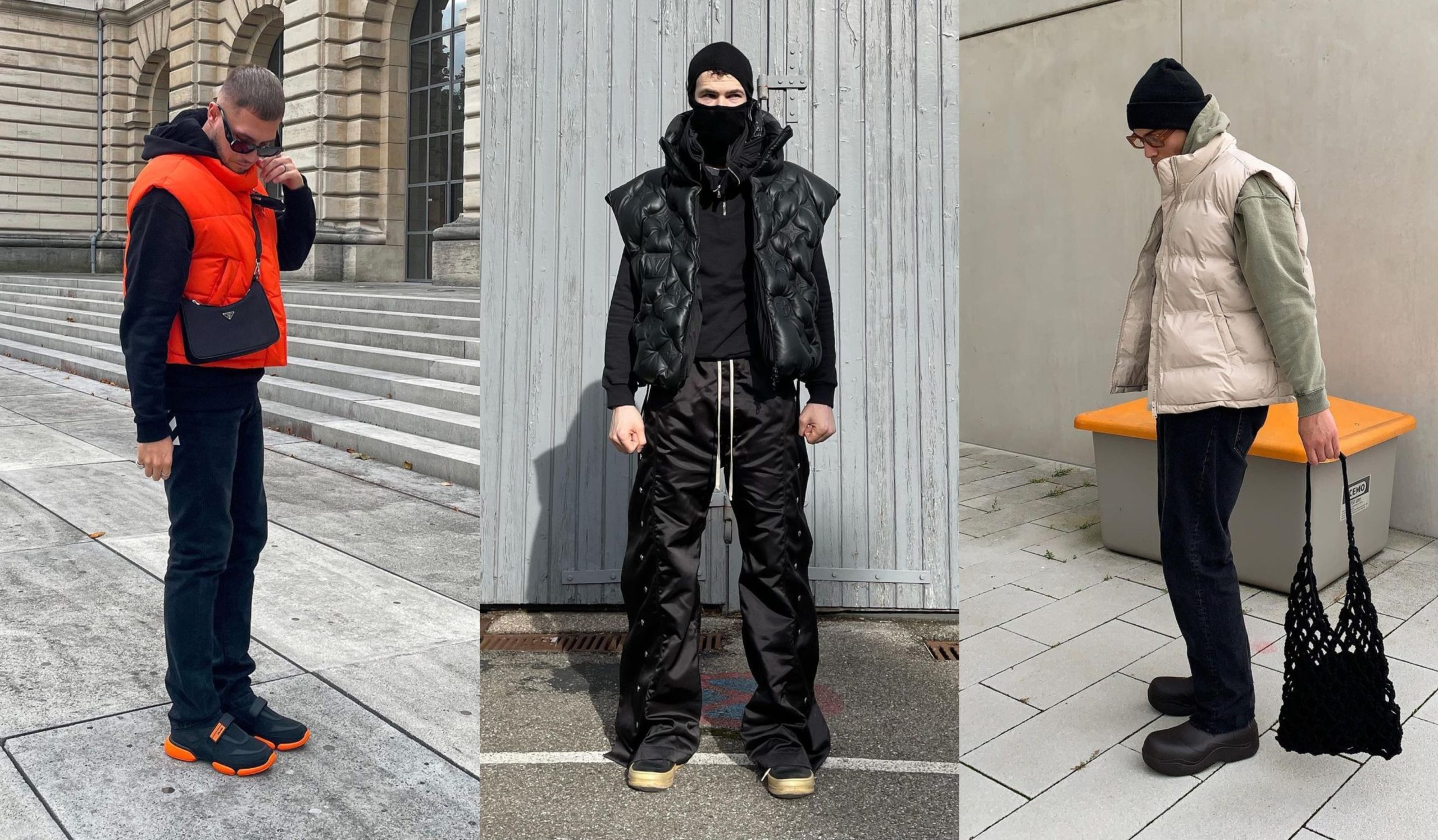 Ranging from exaggerated shapes to more traditional ones, we have selected a range of outfits that present various methods for styling a gilet. Whether you opt for a more cropped look, as Ye proposed through his Yeezy gilets, or use the style as a colourful centerpiece for your outfit, the photos below show the versatility of a gilet.
Check out the gallery below along with some shopping suggestions.
Styling Suggestions:
More ways to style gilets: