Mr MSFTSrep.
Continuing to spotlight a slew of his own label wares, Jaden Smith took to Instagram recently to share his latest getup which sees the style maven don a MSFTSrep printed hoodie for your consideration.
More specifically, appearing in one of their recently released Antigravity graphic print cotton jersey hoodies, Jaden completes his look with a pair of patchwork style denim jeans and New Balance trainers.
Thoughts? PAUSE or Skip? Follow the link below to pick one up online.
SHOP MSFTSREP HOODIE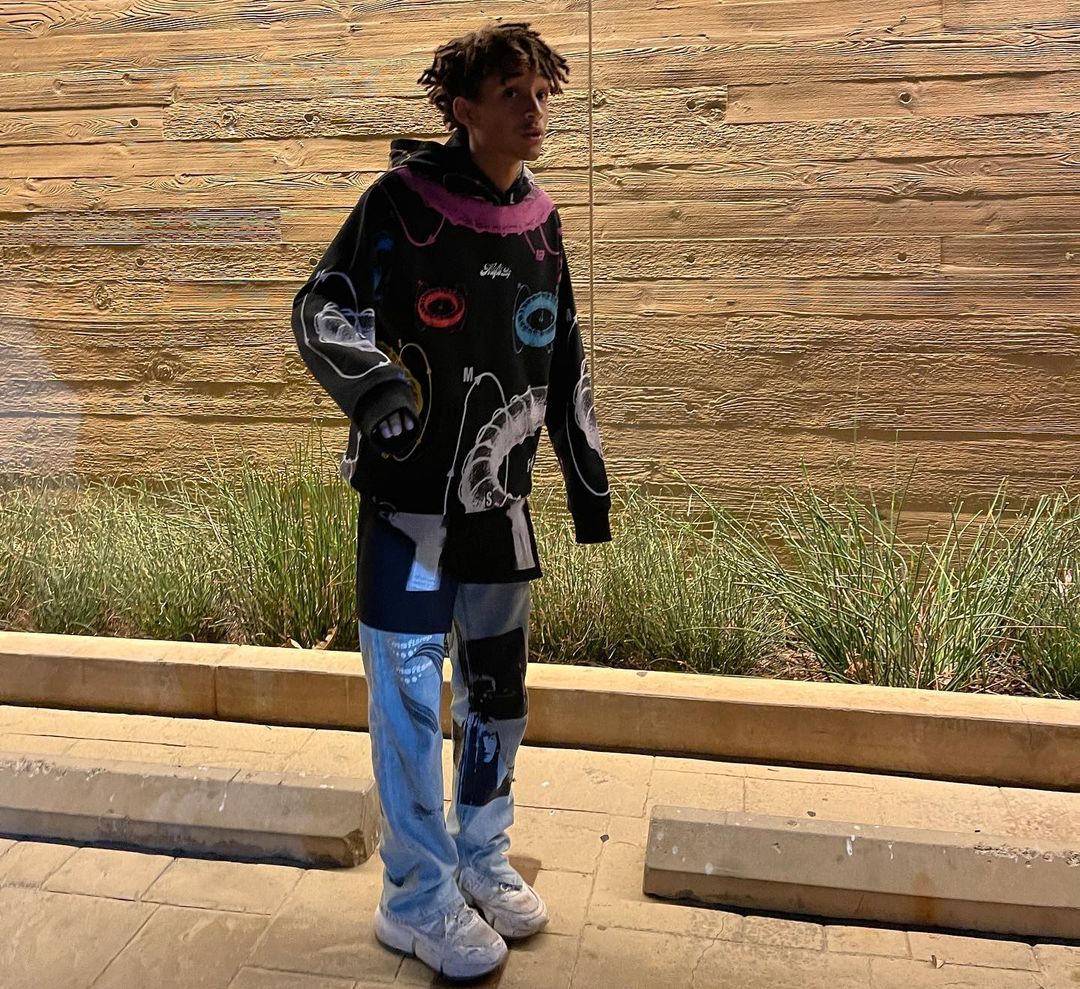 PHOTO CREDIT: @c.syresmith