"I feel like when you become the most vulnerable is when people connect with you the most people and everything I was speaking on that project is true stories"
For anyone who went to see BLXST when he played two headline shows in London in October, it seems that you made a good impression on the American artist. In fact, when I caught up with him the day after playing the sold-out shows, he was annoyed at himself for not attempting his first-ever stage dive but did promise to do one next time he is in the UK. 
The West Coast artist has built a name through his upbeat sound that straddles RnB with rap music creating a sound that, for lack of a better word, is vibey. Regardless of whether the topic he is exploring is girls or having to cut off his old friends, his music comes with a guaranteed head bop. 
A self-proclaimed perfectionist, there is a lot more to the artist than his music and the huge roster of notable names that he has worked with, which includes the likes of Kendrick Lamar, YG and Nas. The music videos for his first album No Love Lost included a series of five music videos that converted the stories told on the album into a cinematic short film. His all-around creative talent also translates into him designing his own merch and album covers, and that's before we even delve into his range of musical talents.
We caught up with the BLXST to talk about his West Coast influence, the new album that he is working on and his fashion tastes. Check out the full interview below.
How is the London crowd treating you?
Oh god, I should've stage dived though, low-key. 
Why not? Have you done it before?
Nah it's kind of hard to stage dive to RnB songs. 
What song would you stage dive to?
Probably Gang Slide because the live version is kind of like a rock song the way the drums hit. That song is crazy. As soon as I dropped it was like a moshpit.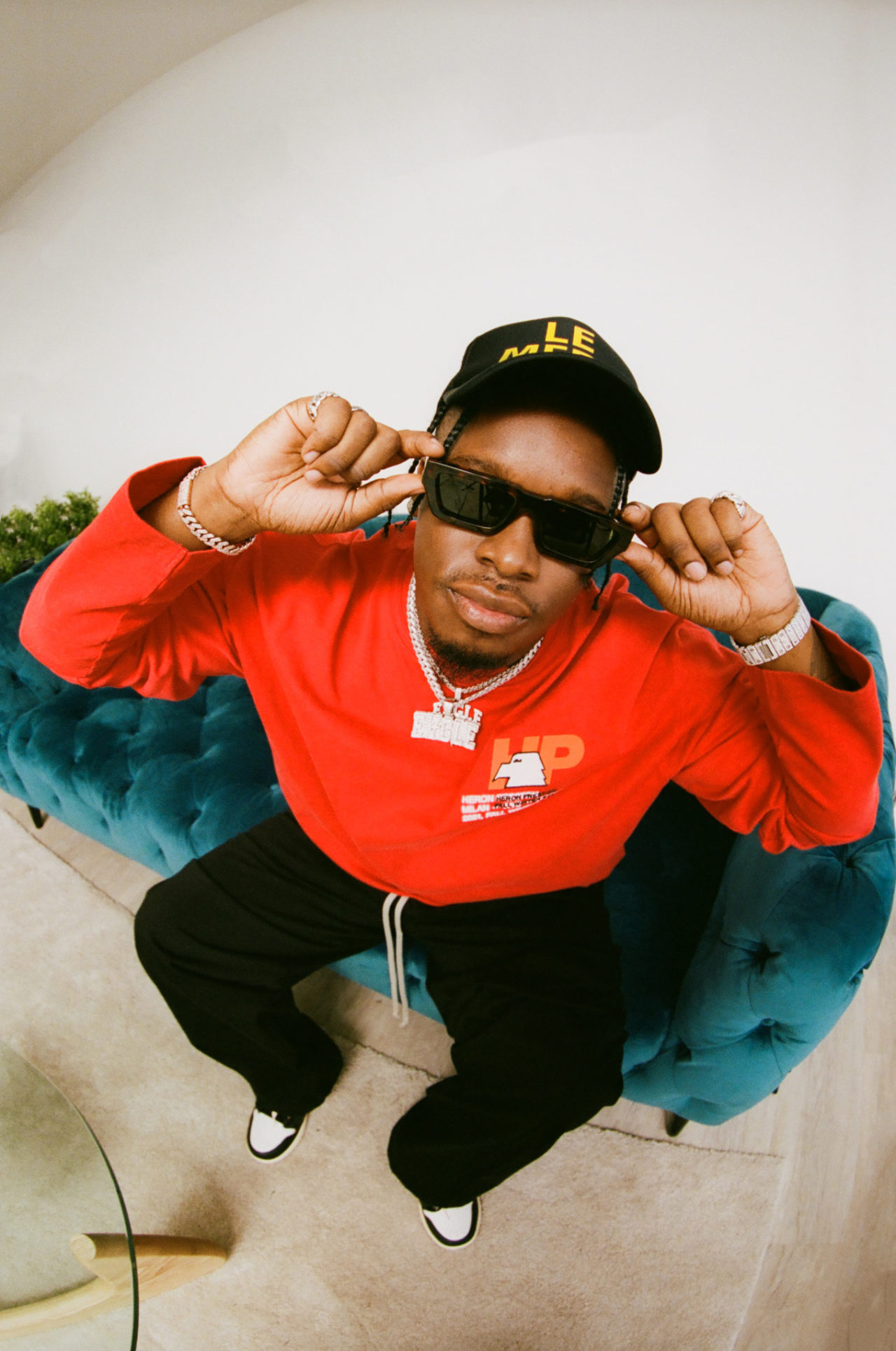 Hat: Le Merj, Sunglasses: Off White, Top: Heron Preston @ Flannels, Trousers: Rick Owens @ Flannels, Trainers: Nike
Can you promise that for the fans the next time?
For sure, you've got to catch me.
What else have you been doing with your time here?
I've been linking with other artists out here. Young T and Bugsey, I shot a video with them, we got one in the cut. Other than that I've just been performing and working.
Sunglasses: Talents' Own, Gilet: Cole Buxton, Jumper: GOSSE AU COEUR,  Trousers: Le Merj. Trainers: Maison Mihara Yasuhiro
What other artists do you like in the UK?
I've been listening to J Hus, WSTRN, Dave, Simba, just to name a few. Everything I've been hearing has been crazy, the lyrics are what have really been catching my attention.
Did you have any preconceived ideas of UK music?
I really didn't. I know the grime culture is big out here so that's kind of the assumption I had but it's diverse. It's more diverse than what I thought. There's a lot of influences, the afrobeat influence is crazy out here, there's a lot of culture out here for real.
You started as a producer and you're a sound engineer, how does that background and knowledge of music help to create your sound?
Ultimately, it gave me creative control in the long run. I feel like I equipped myself early to be self-sufficient and it always works in my favour because I can be at home by myself and make a song from scratch. I can make the beat, do the vocals, mix and master it and I don't need anyone else in the room. I feel like that's a rare toolkit to have.
Do you find it hard having other people do those jobs for you now?
Sometime's yeah. Because I'm a perfectionist so to just hand off my work is like handing off one of my kids.
Snoop Dogg said you have a key for the West Coast, how does the musical history of that area and growing up there influence you?
I think I embody the west coast more than anything right now. But it's more so putting all the artists into one pot and creating my own sound. From Nate Dogg to Snoop Dogg to Dr Dre to anyone that you can think of, I learnt from each artist and put it into myself like an avenger or something. 
Speaking about those artists, what are your favourite West Coast songs?
I'm going to say, Kendrick – M.A.A.D. City, that's a timeless record, all of the Dr Dre and Snoop Dogg songs, they made classics.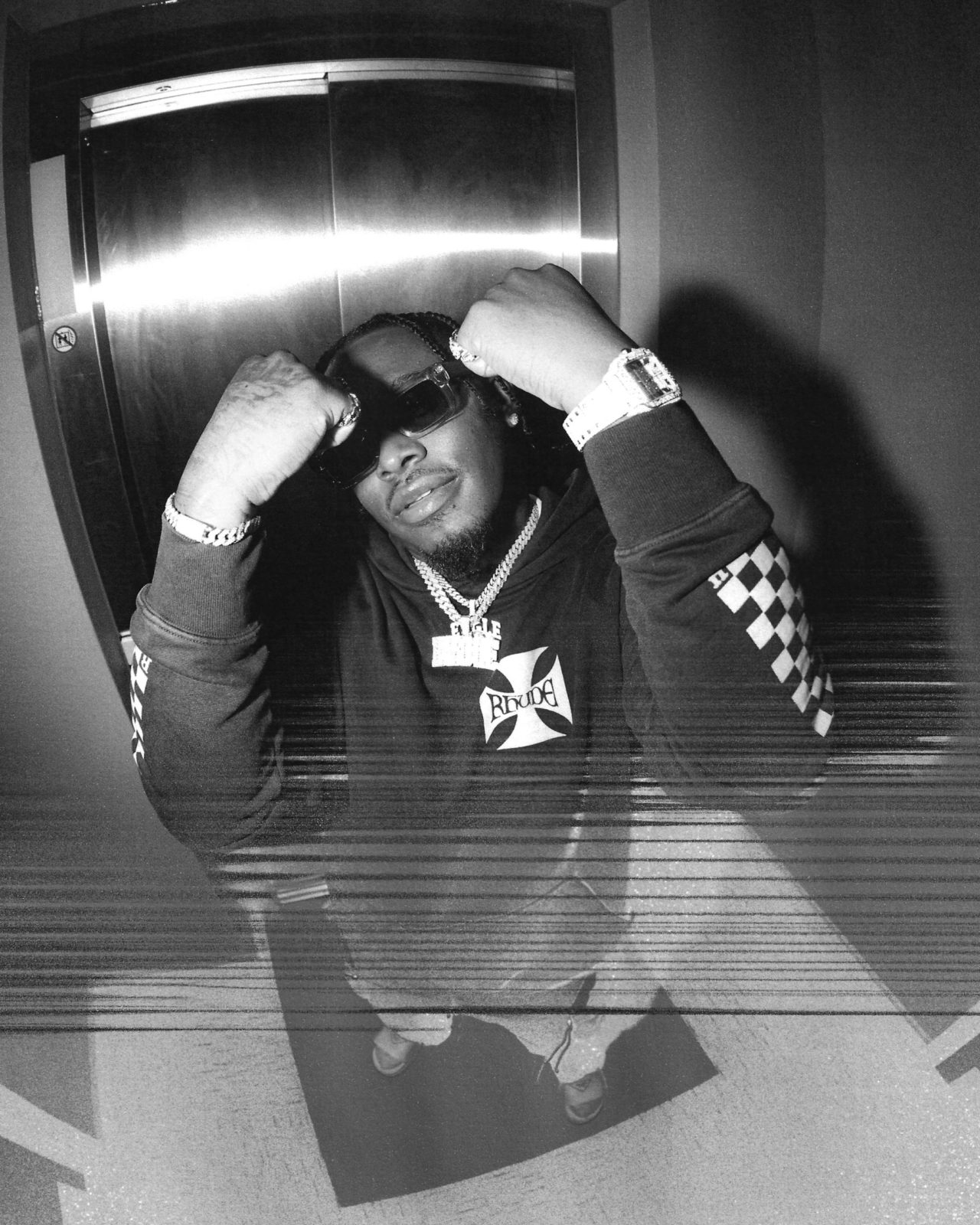 For the new generation of West Coast artists who are coming up, who do we need to keep our eyes out for?
For sure, I'm going to have to say my boy Bino Rideaux. If you haven't tapped in I just dropped a project with him called Sixtape 2. 
What's the vibe like around the city?
It's crazy. A lot of L.A. artists are working together. Before it was a lot of gangbang politics, our city was heavily into gangbang culture but I feel like the new generation are collaborating together more so it's dope. 
Talking about collaborating, the list of artists you've worked with or who have spoken about you is crazy. What's the best advice you've got from a fellow artist?
I remember E-40 telling me to stay humble. That's one of the tools that's been getting me to the positions that I've been in and that's something I hold close to my heart and I am going to continue to do.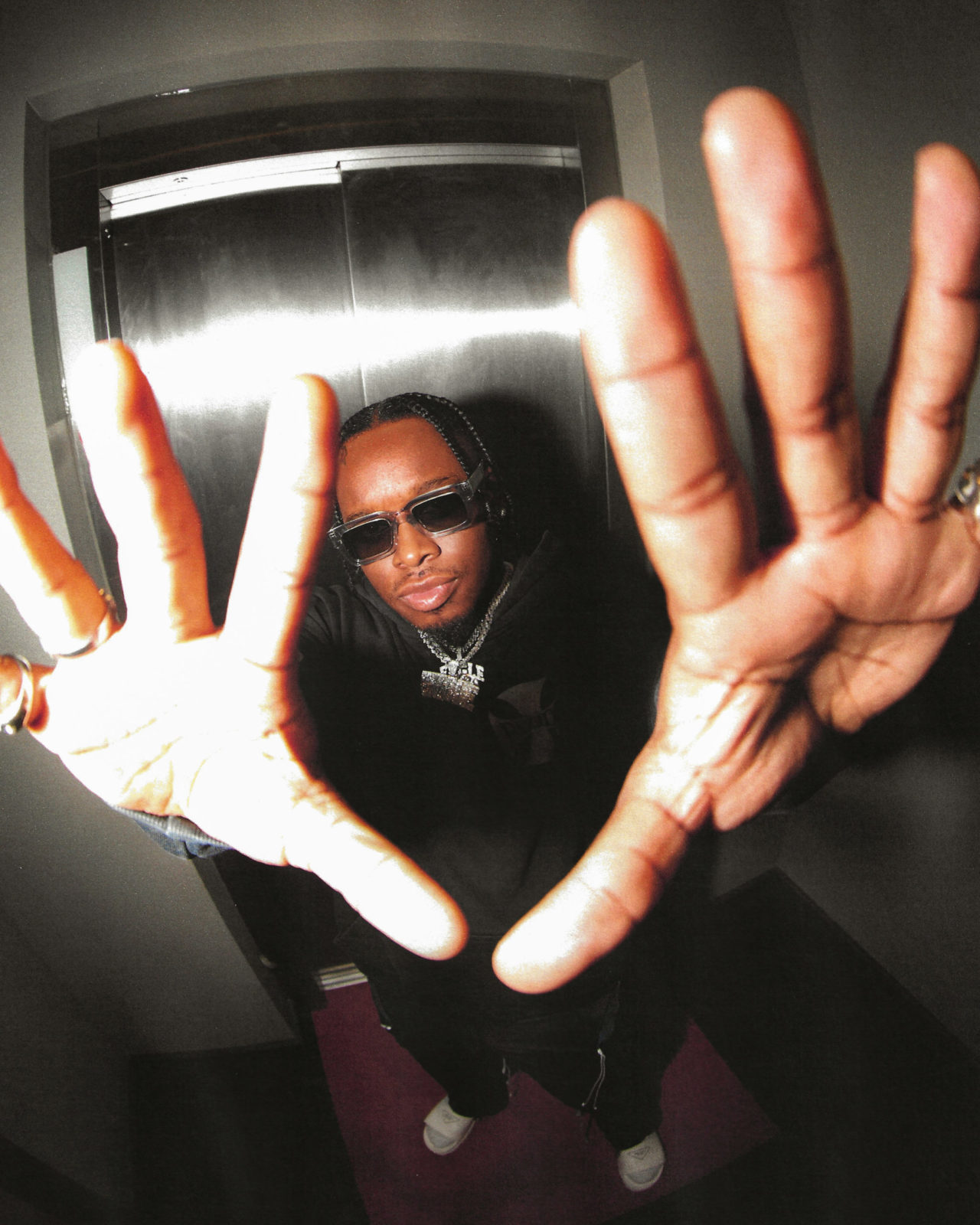 How useful is it being able to meet up with these people?
I always feel like a student. There's always something to learn. 
Is there anyone that you still want to connect with?
There's a lot of artists. Pharell, Kanye West, mostly artists who produce as well because I feel like we will be able to relate more.
You just mentioned Sixtape 2 which came out earlier this year and then there was No Love Lost last year. Do you ever take a break?
I've been trying to. Right now I'm trying to keep the momentum going but also be mindful that I need to live and embrace the moments because even just being in London right now is crazy. I'm trying to be out and taste different foods and enjoy the city and the people.
And I hear there's a new album in the works?
Slowly but surely yeah. I've been cooking up, I feel like I'm 50% done with my next project but I don't have a title yet so I feel like that knocks me back down to 10%. Once I get a direction of what story I'm going to tell, because I like my projects to be cohesive, then I'm going to be able to attack it with a clear vision.
How do you like to relax?
I'm simple, I just watch a Netflix series, chill with my son. Something regular.
The last project you brought out there was the videos which all linked to each other, are you looking to build a narrative in a similar way?
Yeah, I feel like tying the videos together is a part of my brand now so I want to keep that. 
What's the process like with that?
I try and be hands-on as much as I can but as far as the videos go, the director that shot all the videos I went to high school with. That's my boy, I've known him for years so that's one of the only people I really trust with my ideas and he brought it to life. They just magnify every story I was telling through the audio and bring it out visually.
Speaking about No Love Lost, how do you reflect on that album a year later?
It changed my life first and foremost. It's crazy when you speak your truth how people receive it. I feel like when you become the most vulnerable is when people connect with you the most people and everything I was speaking on that project is true stories and true events so I just want to continue to give the world the real me.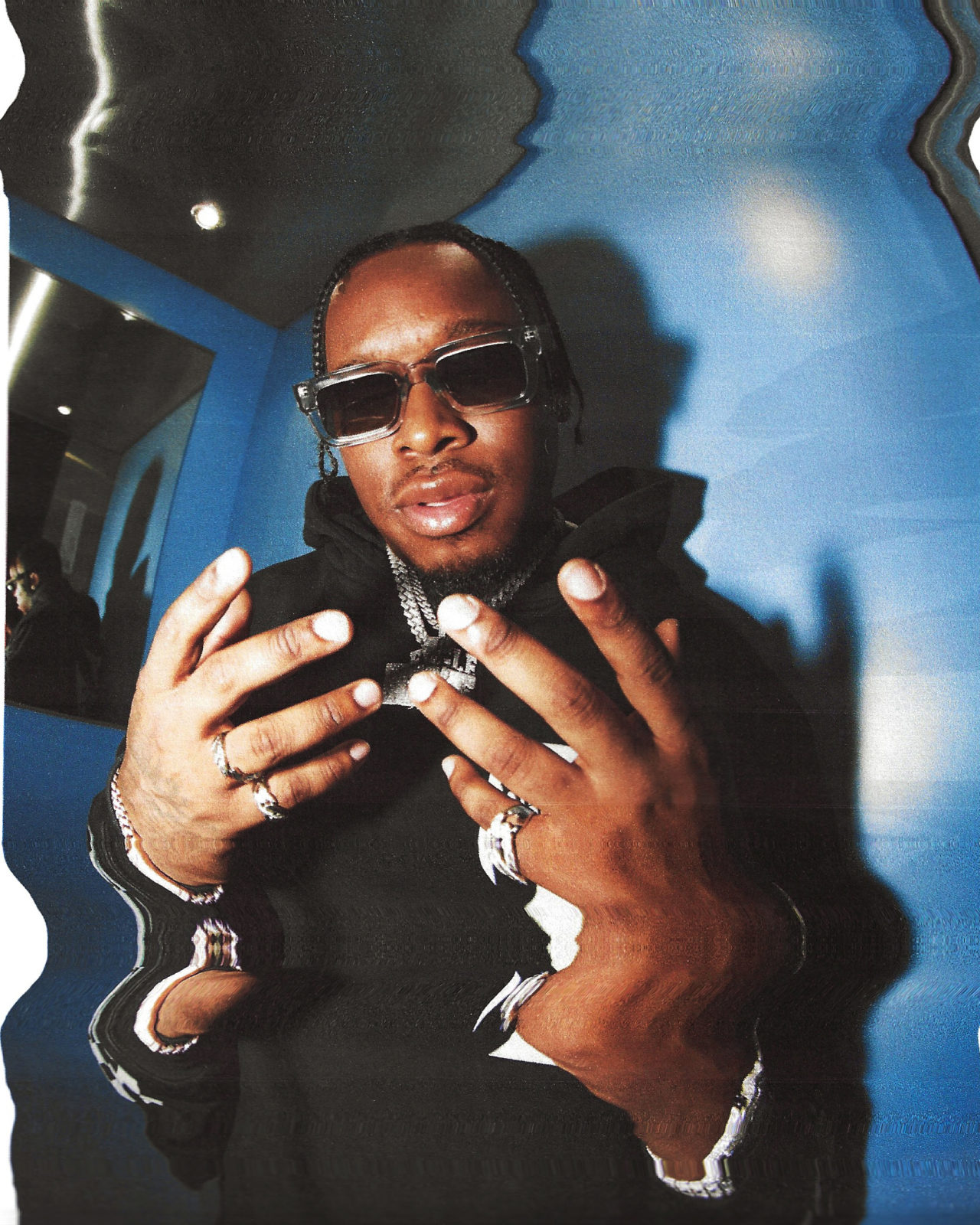 Sunglasses: Chimi Eyewear, Jumper: Rhude @ Flannels, Trousers: Saul Nash @ Flannels, Slides: Prada
How have you built on that for your new work?
For the most part, just experiencing life. Trying to soak in each moment so I can approach the next project with a new mentality because so much has happened since last year. My whole life has changed from the places I've been, the places I've moved, the people I know, there's so much more to speak on and I'm excited to get it off my chest. Ups and downs because it hasn't all been sweet but there are fruits to the labour I've been putting in. 
What have been the big highs and lows you've experienced?
The highs are being in a financially secure space, putting my team in positions to win as well. Some of the lows are being away from home, being away from my family, trying to understand the balance. Even travelling, I hate aeroplanes. There's a lot that comes with it but you've got to take it with a grain of salt.
I was reading that you used to design your own merch?
I still do all my tour merch. The No Love Lost tour merch, I designed every piece.
That's crazy, where do the ideas for the merch come from?
I don't know, I'll just be brainstorming. I love photoshop and I like graphic design, I'll just be playing around until I find something that I would wear and hope the fans would wear it too.
Is fashion something you're into? What's your style like?
I've been trying to be more comfortable lately. I've been on the move, trying to relax. That's why I have slippers on at the moment.
Prada sliders for the record.
These aren't regular slides but I'm still comfortable. I'm really into slides recently, there's something about them, you can just slide into them and keep going. I'm not too heavy into brands and names, if I think it's fly then I wear it. 
California is well known for its fashion, whether that be skater style. How does that feed into your look?
I think in LA we have more of a laid back vibe, from the mentality down to the fashion. We can wear shorts out there but also when we come to the east coast you get to layer up. Any time it's cold in LA you can't wait to put on your best jacket. That's what I like about London too.
Thanks for your time, anything we need to let the fans know?
Thank you to the UK for having me. I look forward to seeing you soon.