The man who paved a way for a new generation.
The man who said no to writing Yves Saint Laurent's biography, clubbed with Karl Lagerfeld, spilt wine on the Princess of Wales and served as Anna Wintour's right-hand man. Andre Leon Talley's history is steeped in substance and style. 
Synonymous with the word luxury, Andre Leon Talley with his tall, imposing frame, unerring sense of style that includes colourful custom pieces made from extravagance materials – counts himself amongst the handful of Black fashion executives- with a career that spans well over two decades, the journalist, editor and author has imposed his will on the fashion industry, leaving an everlasting mark that's fittingly covered in gold and glitter.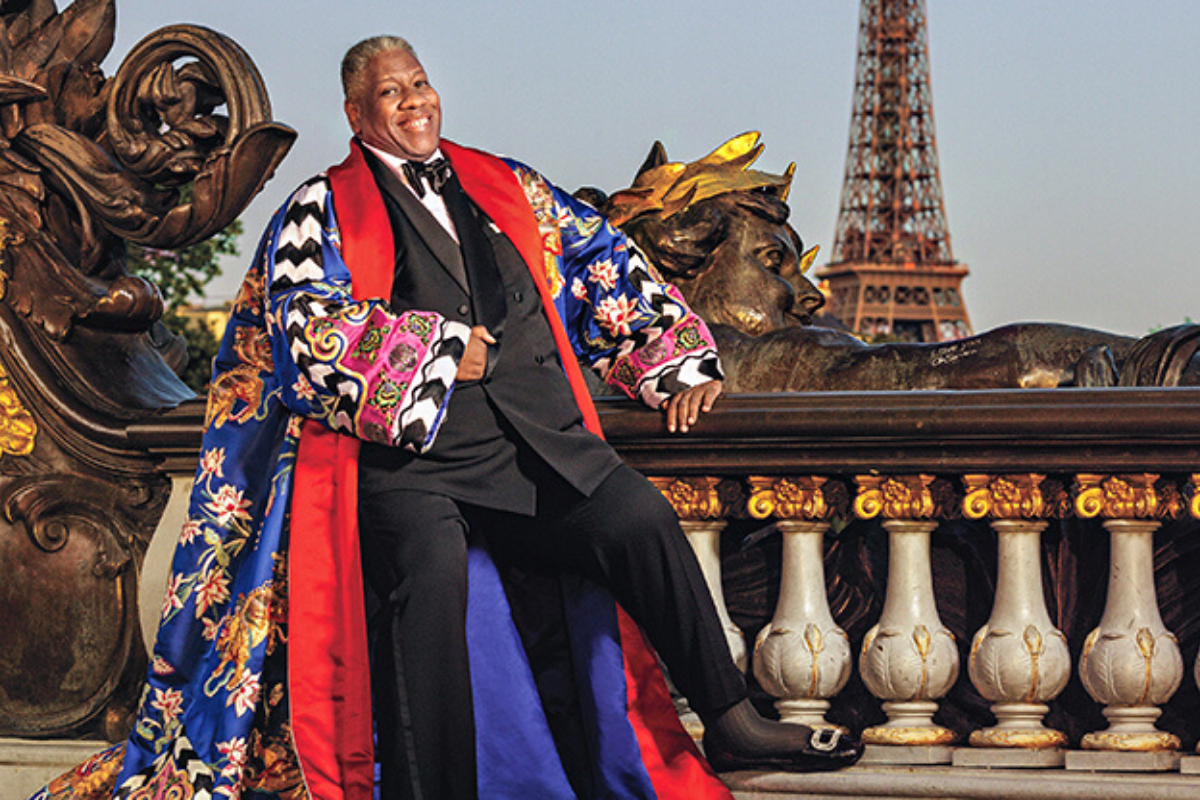 PHOTO CREDIT: Getty Images
Who.
Born in the '40s, like many others with fashion aspirations Andre Leon Talley stemmed from humble beginnings. The grandson of a sharecropper and the son of a taxi driver, Talley was raised by his grandmother, Bennie Frances Davis who was a domestic servant in North Carolina. A hard worker who held a massive influence on her grandson's life, Talley credits his taste for luxury to the leading lady in his life, explaining in his memoir titled A.L.T that until he left home, he had never used a towel that hadn't first been ironed. Luxury. 
Growing up in the South before the African Americans were awarded civil rights, a teenage Andre Leon Talley attended all-black schools in Durham, North Carolina. It would be during this time that he would gravitate towards fashion after finding an issue of Vogue in the local library. 
Now fashion-centric and devoted to his reading of the fashion bible, a teenager from a small town with dreams of making it as a French teacher, Talley would soon find himself attending Brown University in Rhode Island after winning a scholarship to the Ivy League school. With new-found freedom that came with no longer being constricted to confines of North Carolina – Andre Leon Talley would soon see his social circle made up of creatives from one of the most prestigious art schools in the United States, the Rhode Island School of Design.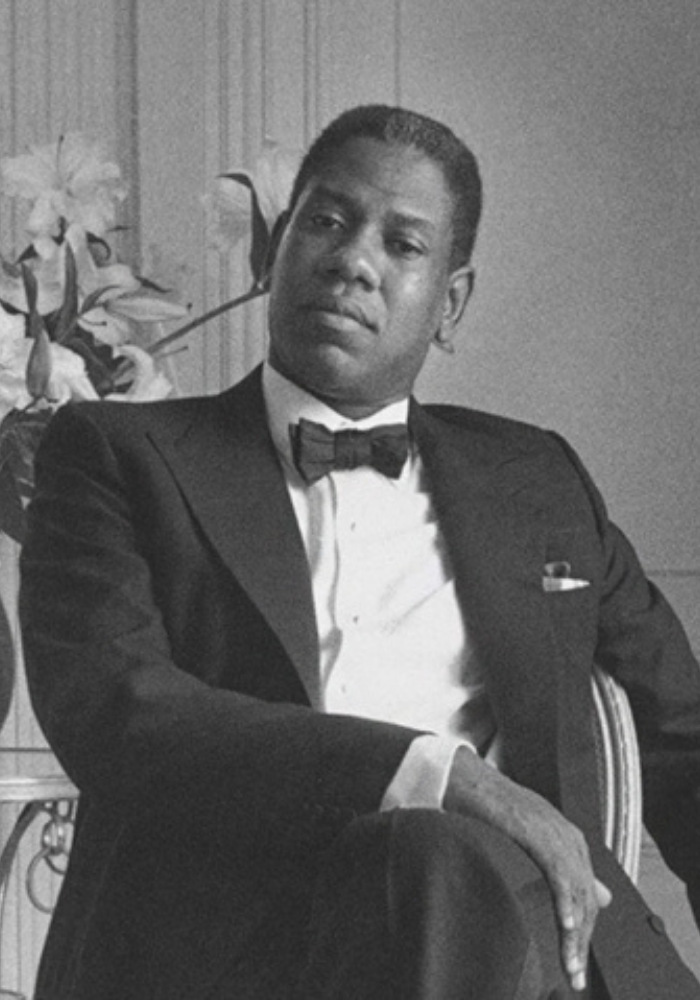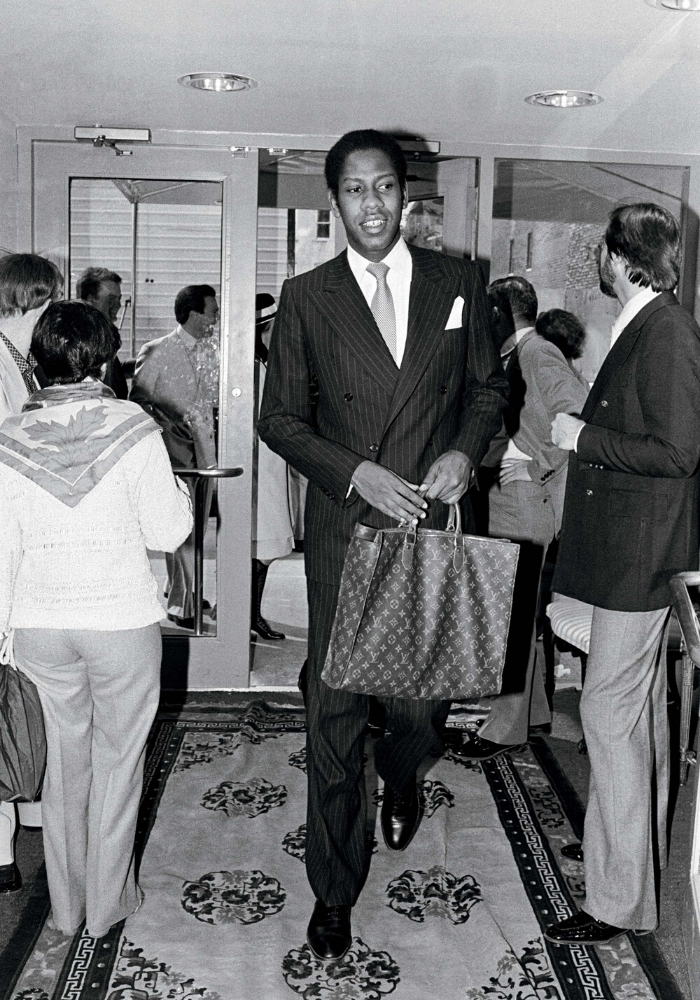 PHOTO CREDIT: Getty Images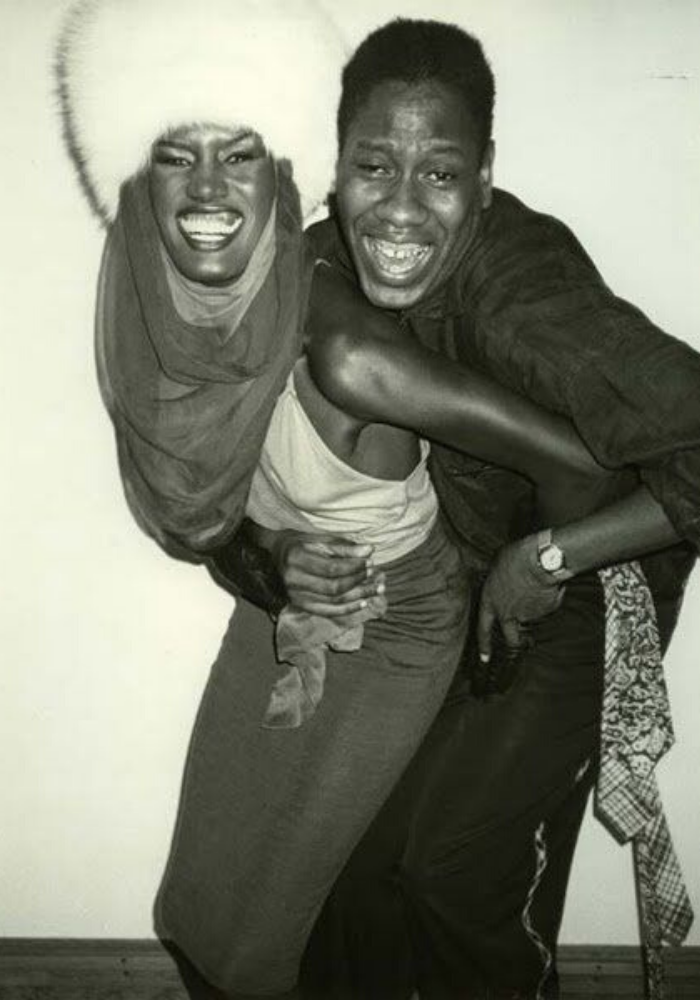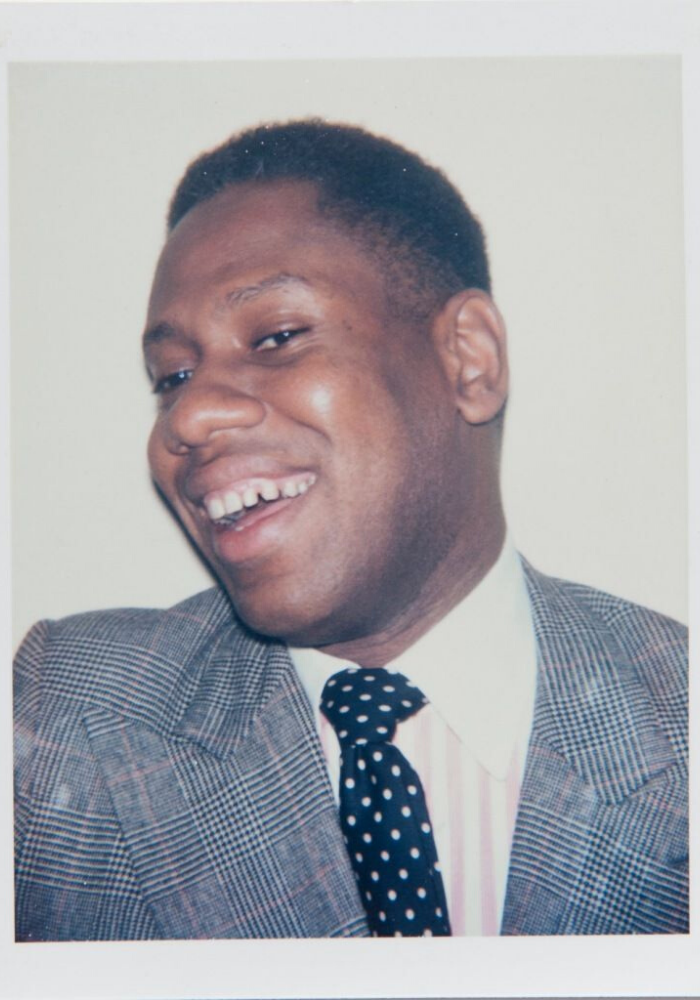 PHOTO CREDIT: Getty Images
What.
Having earned his Ivy League Degree and abandoned his dreams of teaching French, Andre Leon Talley relocated to New York City. He leapt headfirst into the city's exhilarating avant-garde creative scene. Kicking off his career at artist Andy Warhol's Factory and Interview magazine, Talley grinds it out in the big city. He would later volunteer for Diana Vreeland at the Metropolitan Museum of Art and subsequently become the legendary editor-in-chief and famous tastemaker's protege before landing at Women's Wear Daily as a reporter at the age of 28. With a formidable resume and understanding of fashion and journalism that escaped most, Talley would go on to add names such as the New York Times to his list of publications before eventually landing at Vogue.
In an industry that saw little to no Black representation, and even fewer Black fashion journalists, in 1983 Andre Leon Talley was hired as Vogue's Fashion News Director, before being made Creative Director at the fashion bible in 1988 by Anna Wintour. At the time, this promotion would make Talley the highest-ranking black man in the history of Fashion Journalism, before Edward Enninful would break the mould at British Vogue some 30 years later. Now, he was firmly positioned amongst the fashion elites, with friends in high places and a job title that wielded power. During his first tenure with Vogue, Talley, fully conscious of the lack of Black representation within the fashion industry would push designers to have more African American models in their ad campaigns. He would also use his power and influence to champion up-and-coming African designers, often commenting on the lack of Black and People of Colour on the runways of the shows he would attend. 
Talley would eventually leave Vogue in 1995, moving to Paris to take a role at W as its Paris Fashion Editor before making his return to Vogue in '98 with the title of Editor-at-Large. The larger-than-life Talley would once again leave the American publication, this time to pursue a new editorial adventure as the International editor of the then newly launched Numero Russia magazine. His tenure in Russia would be shortlived, and Talley would soon find himself back in the States as one of fashion's leading voices.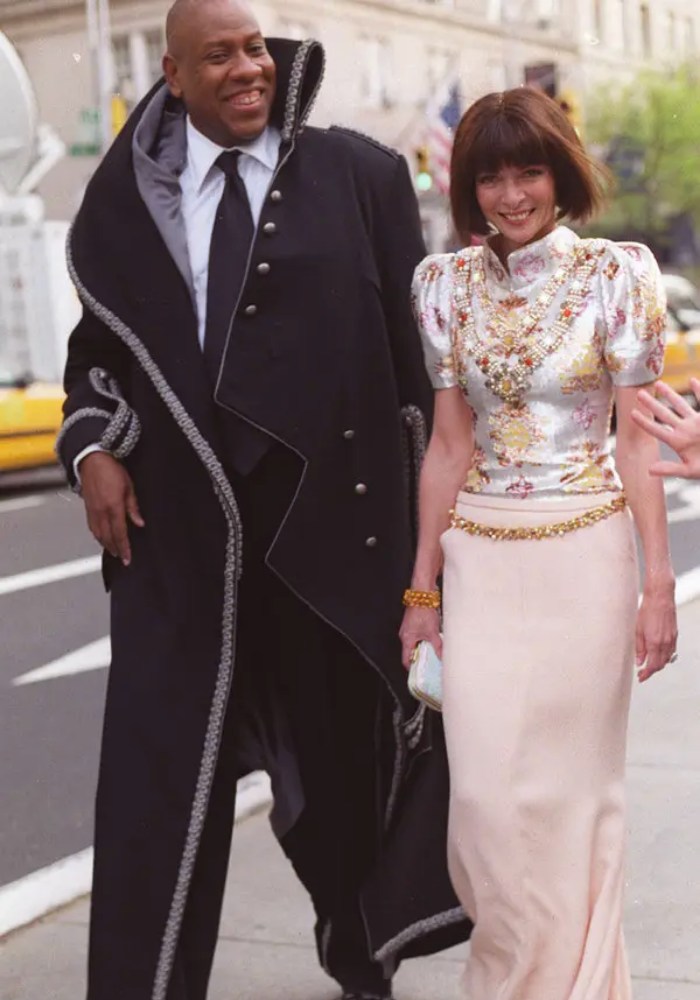 PHOTO CREDIT: Getty Images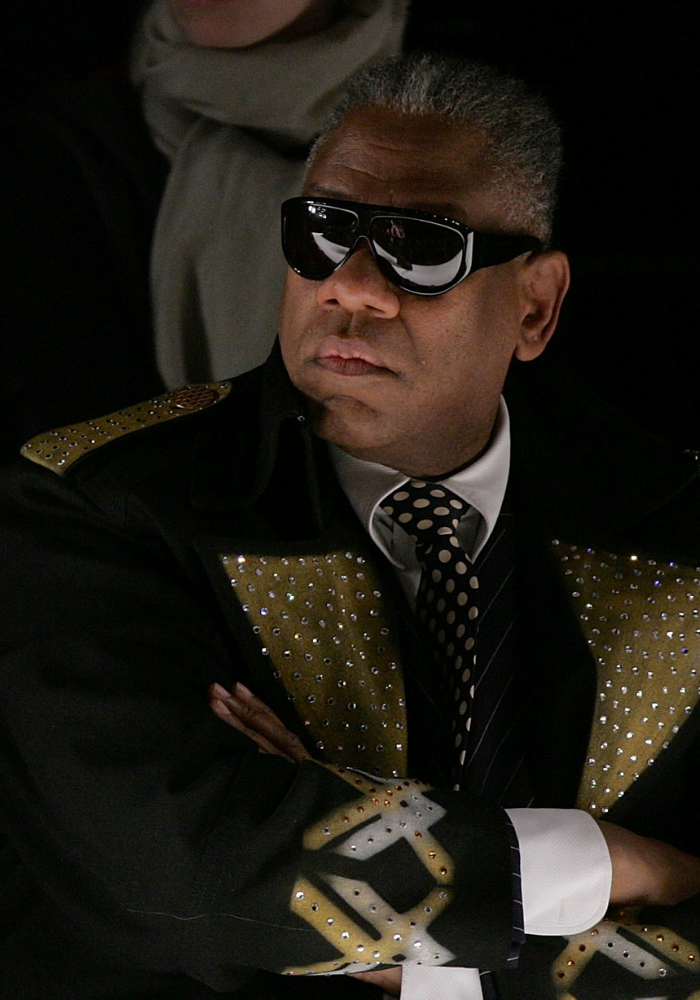 PHOTO CREDIT: Getty Images
Why.
Andre Leon Talley's importance goes without saying.
A man of great stature and influence, and one of the most notable African Americans in the world of designer fashion. Having risen through the ranks of an industry that thrived on a status quo of exclusivity, Talley became known for his criticism of high profile designers and their exclusion of Black women and women of colour from their shows – way before it was cool to do so. 
A companion to the rich and powerful, who counted Andy Warhol, Yves Saint Laurent, Princess Diana, Madonna and Karl Lagerfield amongst his list of friends – Talley has never shied away from championing lesser-known brands, especially those of black designers. He once offered advice to Michelle Obama and encouraging her to wear pieces by designer Jason Wu. Influence at the highest level. 
With a long list of achievements, which include an Honorary Doctor of Humanities from Savannah College of Art and Design, as well as a Eugenia Sheppard Award for Fashion Journalism awarded by Council of Fashion Designers of America, Talley's career has been one of relentless hard work, unshakeable commitment and impeccable style.
From working with Andy Warhol to the heights of the Conde Nast offices, Andre Leon Talley, a Black man who undoubtedly battled the subjects of race and racism in an industry that's notoriously plagued with issues of diversity and inclusivity, paved a path through the fashion industry that would allow future generations to sore to the dominant positions in an industry that once did not even recognise them or their art. And now, a new generation is reaping the rewards of the seeds he sowed.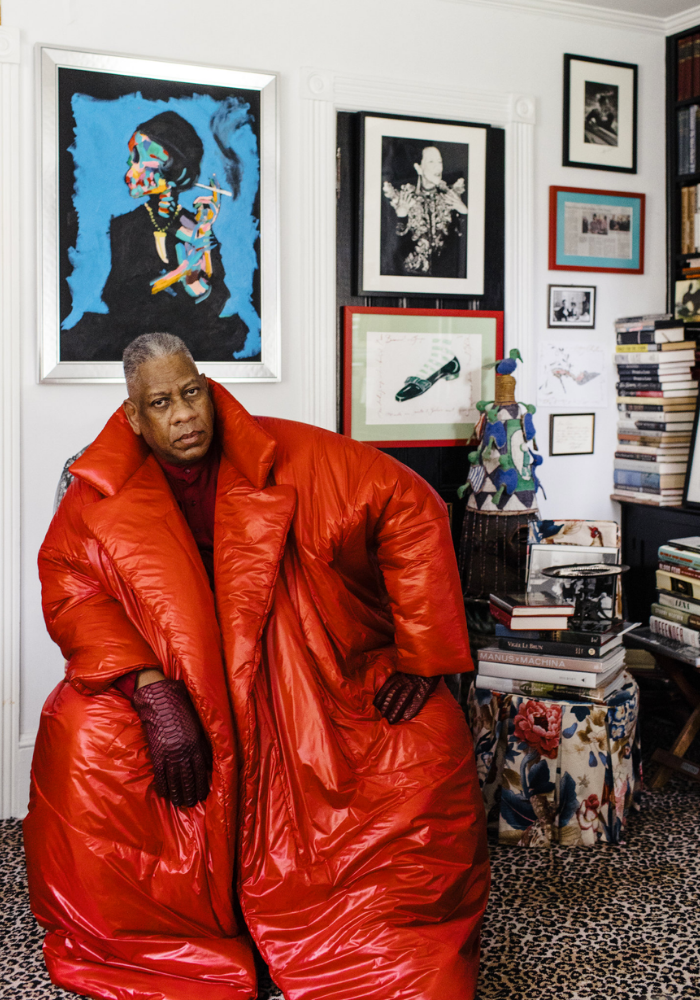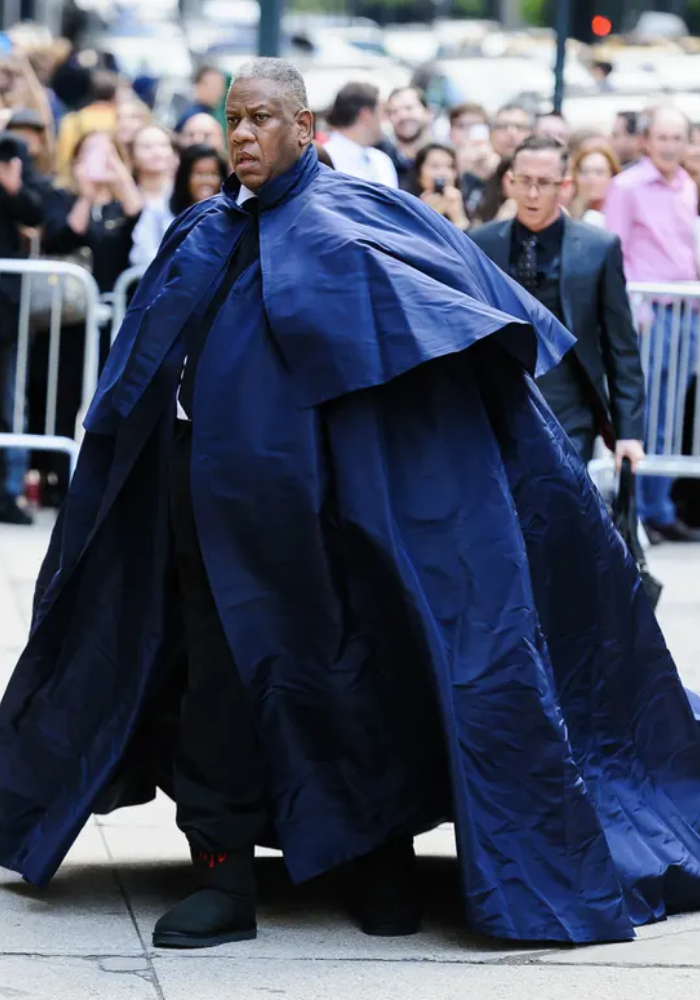 PHOTO CREDIT: Getty Images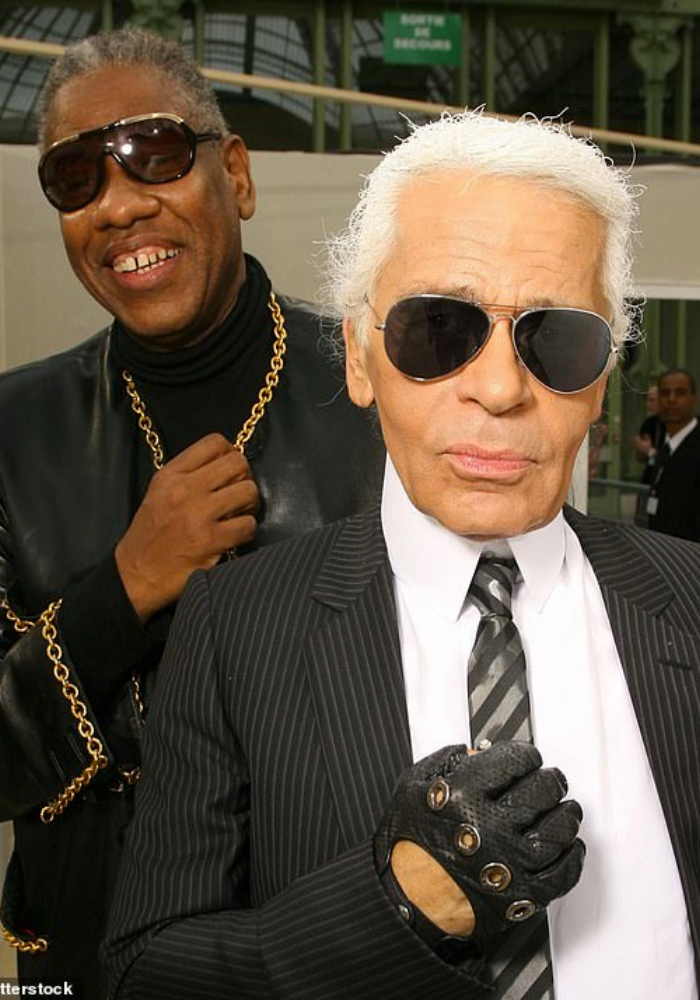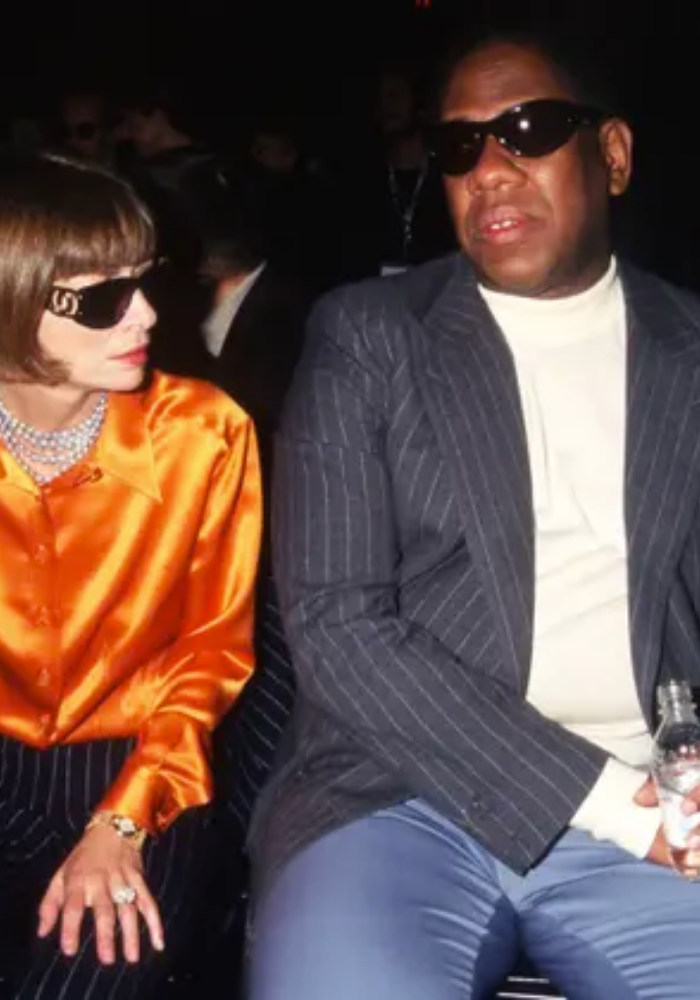 PHOTO CREDIT: Getty Images