Green takes a surrealist approach.
Craig Green recently unveiled a range of pieces in his Autumn/Winter 2022 campaign, and while the apparel is notable as ever, a range of Adidas sneakers amongst the lineup has caught our attention.
The irreplaceable Adidas classic, the Stan Smith, took centre stage at the recent runway show, but if you didn't look closely you might've missed it. Coming in an inflated leather shell, Green's take on the classic shoe sees this leather outer bolted together at the back whilst coming in either a black or orange colourway. After the Stan Smith, Green debuted a striking, bright yellow inflated looking boot, being confirmed as an Adidas collaboration only through the brand's emblem being plastered onto the front of the shoe.
Green's left of centre take on Adidas' range sees a return to the weird and wonderful for the designer. It is unknown when or if any of these pieces will release, but stay tuned as we move towards AW22.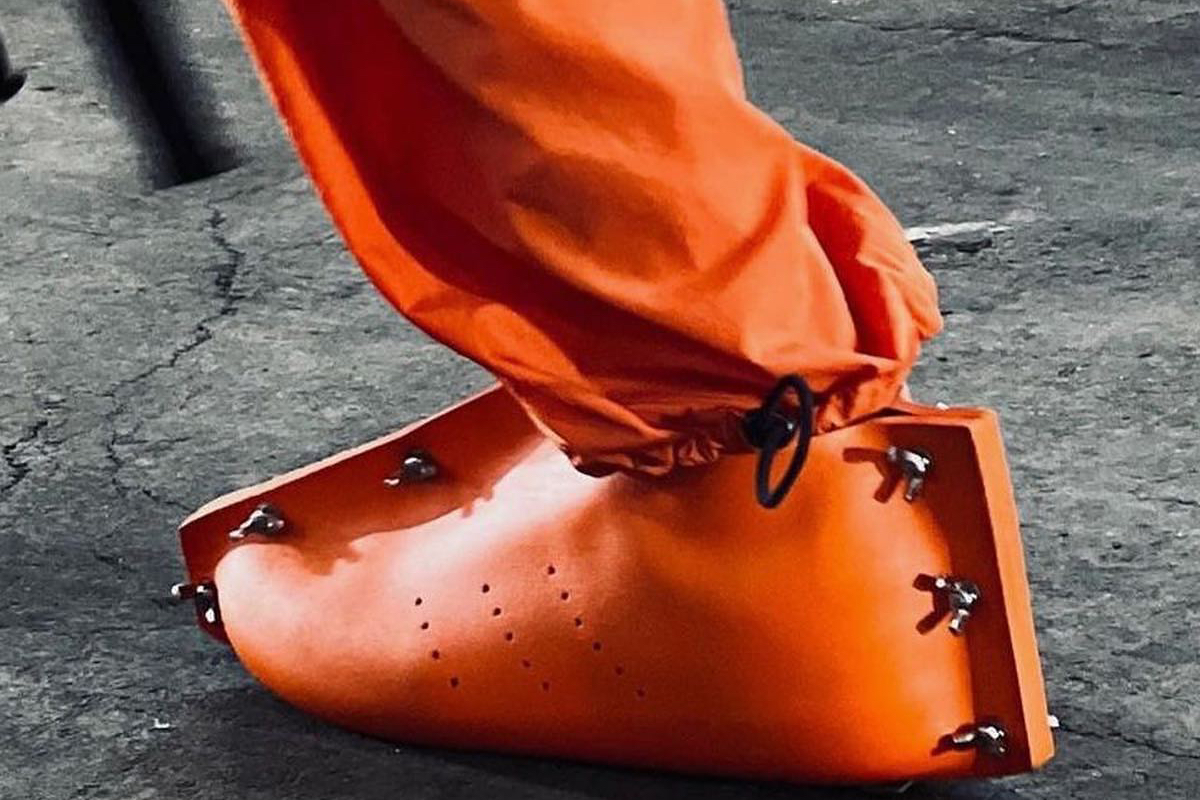 PHOTO CREDIT: @archived.dreams (via Instagram)