Bayou is a genre-bending vocalist whose surreally eclectic sound nurtures a fine mix of Middle Eastern heritage, laden with Pop and R&B aura witnessed through its unorthodox, yet soulful rhythms. In late 2019, Bayou dropped his first single Moonlight inspired by the enticing belly dancers of Egypt; which was later recognized by Colorsxstudios, L'Officiel, and GQ Middle East. Since then he's gone on to make other Arab-infused tracks such as King Of Cairo and Casablanca.
"Growing up around the Middle East, and constantly moving around the world, living in the face of both visual and conceptual fusion offered me an outlet for creative musical expression."
It is fitting then, with his latest single Persian girl, that the Egypt-hailing artist intricately explores the delicate essence of his newfound sound and state of mind. Bringing the single to life, Bayou's congenial sonic rendition presents itself as an experimental portrayal of the artist's stellar talent; layering rhythmic Alhambra guitars, Afro Swing bounces, and spell-binding Persian ney flutes which result in the creation of an otherworldly melodic experience. Intimately exploring culture, playful love, and appreciation for Middle Eastern women, it's a project birthed through authenticity.
Interview & Photography by: Olisa Tasie-Amadi Jr. // @OlisaJr
You're currently in Los Angeles. What're you up to and how's it been going?
It's been great. I've been doing shoots, creating content, and going to studio sessions. I've been working with amazing artists like Abir and the talented Saint Levant. I'm just trying to make the best, most authentic music while I'm here and meet new people with which I can collaborate and grow.
Tell me a bit about your upbringing and anyway you feel it might have informed your music and sound?
I come from a pretty standard Egyptian family—my dad was always working and my mom would take care of me and my sister. I grew up in Dubai, a place made up mostly of ex-pats, so a lot of people would come and go. With that, I was always exposed to a variety of cultures, their accents, and their music. So, growing up I was listening to Arabic, French, Turkish, British and American music, all in a bunch of different genres. The 'Dubai' accent is a strange one because it sounds like a mix of Arabic, British, and American all in one. In the summers I would always return to Egypt and that's where I would be exposed to my own heritage and culture. I would learn about Egyptology, Sufism, politics, and also the history of Egyptian music.
Why do you think you chose music as your form of imprinting your thoughts and emotions into the world?
Music was always playing around the house, on the way to school, and at school. I used to walk around my middle school with my headphones and my laptop open listening to whatever I could, from youtube to mp3. Growing up I was actually trying to be a footballer. I had trials in Europe at clubs like LOSC Lille and Malaga. While I was in the dressing room, I was always bumping music and I used to create playlists for my team to warm up to. Up until 16, my only musical experience was releasing music on SoundCloud that I recorded on my headphones or on a dry mic imitating my favourite artists. However, shortly after I tore my ACL, football went out the window. When that happened, I pretty much had nothing to do but make music. I was in a dorm room writing and recording day and night. Spending a lot of time alone, I tried to look inwards and recall the things I had learned and seen over my summers in Egypt. I then made Moonlight which was inspired by the iconic Egyptian belly dancer Samia Gamal. To my surprise, it did well. Really well. It's still my highest streaming song now. After Moonlight, that's when I decided to give music a real go and really dig into my creative potential. I was trying to make music that I wanted to hear and be able to share that with everyone else.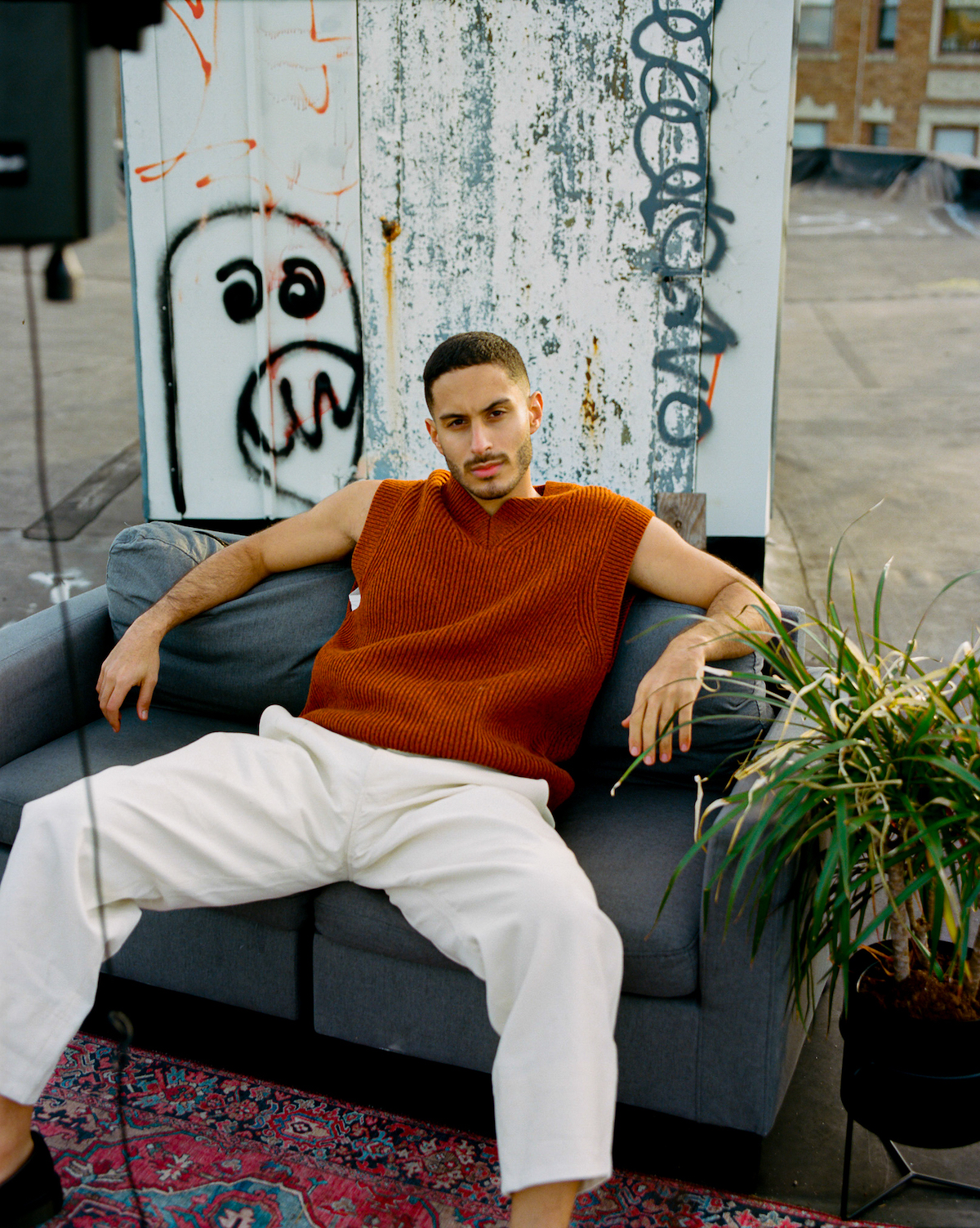 Speaking on your latest single, Persian Girl—the new song is evidently different in regards to its sound and rhythmic flow which points to an evolution in your craft…
Persian Girl is a growth in sound for me, and that's due to always listening to new kinds of music, and due to the production on this song from the talented UK producer yef, it upped the quality. I am constantly looking for ways to enrich my sound, whether by going back to past eras and genres or by having my ear on the contemporary sounds. Finding ways to bridge the two is what makes for evolution.
What inspired the motif of a Persian girl in this song and what was the creative process like?
At the time, it was just a random thought, but in general, I love to shed light on the Middle East, its culture, and its people. I want Middle Eastern women to have representation in music in a positive light, in a way that allows them to feel heard, unique, and seen. I also plan to make more songs that highlight the men of the Middle East and explore more themes in the Diaspora as I continue writing and recording. The way Persian Girl came to be is a unique story. I was in the studio in Boston, and I had laid down some melodies on a different beat. The engineer, Tariq, ended up taking those vocals and putting them on discord, where yef, the producer, created the beat around those gibberish vocals. Yef and I ended up writing the song together, and it just turned out to be a vibe.
What music did you grow up listening to that translated into the music you create now?
I grew up listening to a lot of 2000s Pop and R&B. As well as Arabic pop or classical songs, and Eastern European Dance tracks. In Pop and R&B, I would listen to a lot of Timbaland and Justin Timberlake with my mom. In the Arabic world, it would range from Amr Diab to Mohamed Mounir, from Fairuz to Abdel Halim Hafez. There was a period where 'Stereo Love' by Edward Maya was played religiously on the way to and from school. All of those songs had catchy choruses and memorable melodies, and that's what I look for in my music today.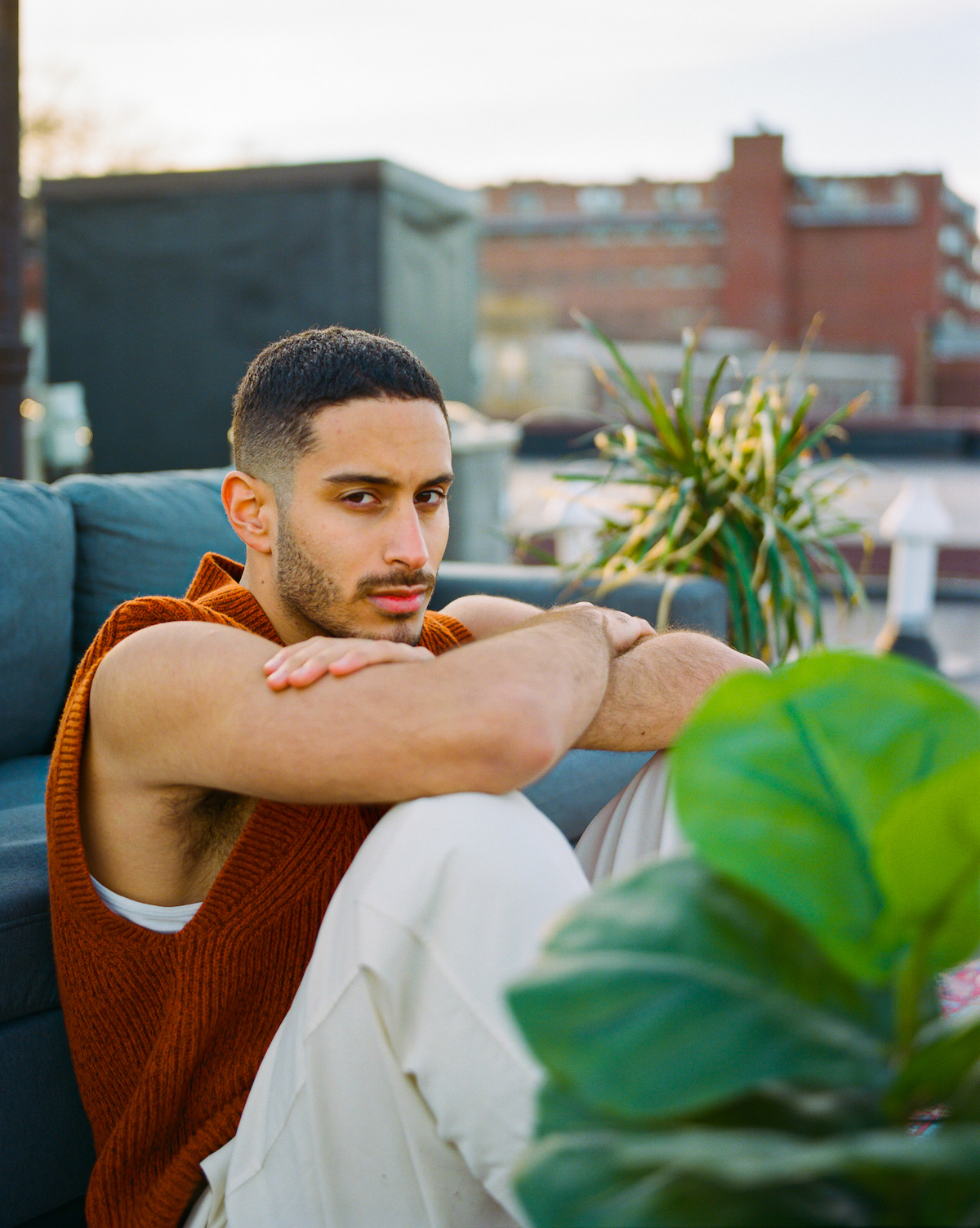 How do you get in that mood to create and visualize the moods, themes, and reality of a new song?
I'm always in the mood to create and explore new sounds. If anything happens to me that I want to speak about, I always write it down immediately. Thematically, I like to watch old Arabic soap operas or listen to Arabic songs from different eras. There is so much depth and breadth to be explored in Middle Eastern culture, and though there is still so much for me to uncover, every time I learn something new I want to see how I can apply it to today.
What does the sonic landscape of your sound look like? If you were an artist, what colours would you use or what subjects would be present?
I feel like my sound belongs on the North African side of the Mediterranean. A very bright, breezy, and warm day in some of my tracks but then a wild, surprising, and vibrant night in others.
On the same thematic scope, how would you describe the current music scene of the Middle East?
At the moment, I think it's really growing and beginning to nurture its own sub-genres, whether that's trap music, R&B, pop, and sometimes even electronic and house. I think when you mix those genres with the Middle-Eastern sound and culture, it becomes that same expansive fusion that I feel my music is also representing. There's also the third culture kids who are still keeping in touch with their roots, and I think as they grow and move around the world, the things they experience also affect the music they're making, in turn adding to the region's music scene. There's a strong connection to their identity and culture that is sustained through language and much more.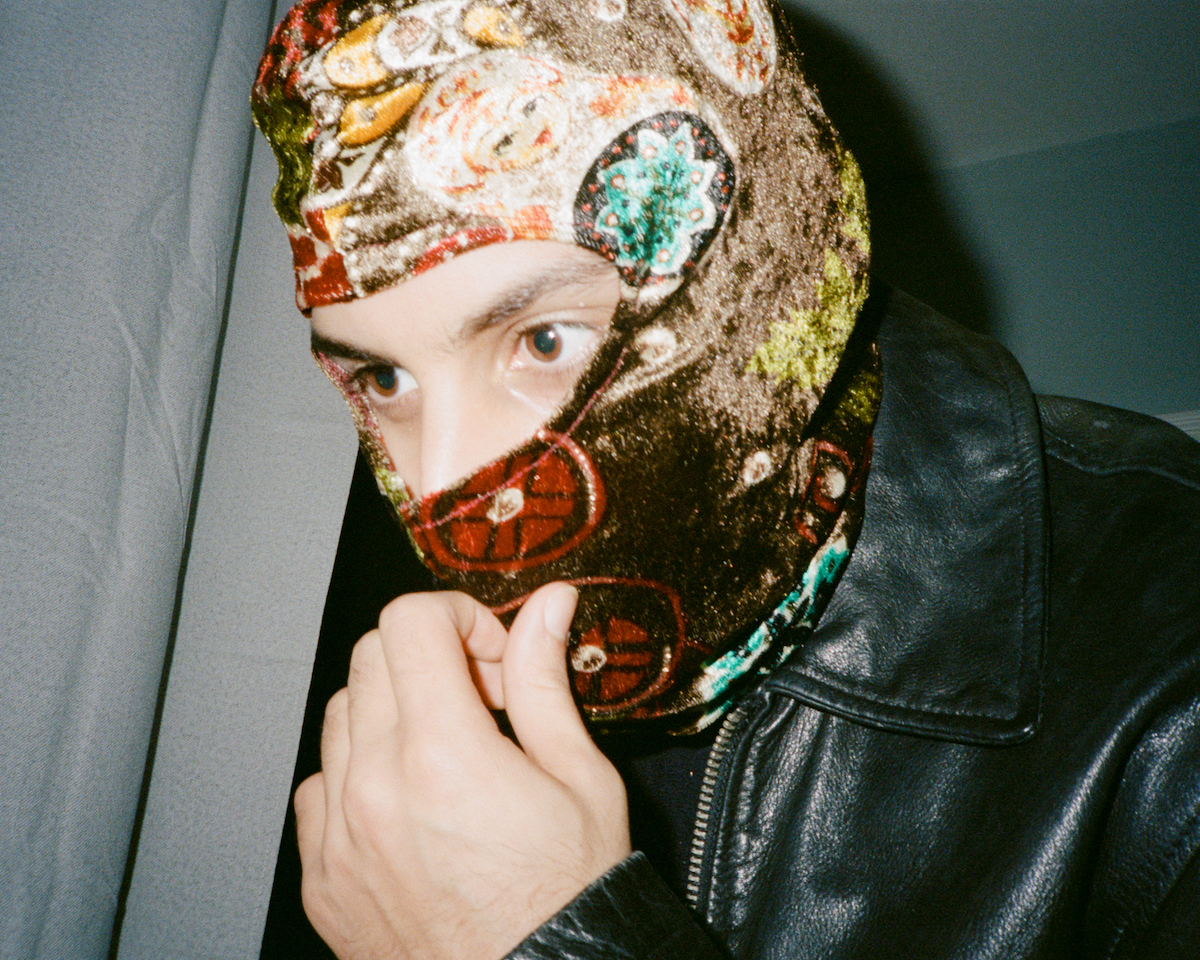 On introspective expression, what part of yourself is most represented in your music, either through lyrics or underpinnings?
My sound so far represents my upbringing. Growing up, I was always a bit of a lover boy and I think it is clear to see in my music. I was always listening to upbeat pop, whether in English or Arabic, and the songs were always about different areas of love and relationships. It has bled onto how I see and write music, since now a lot of my songs are about exploring love and relationships that I have seen, envisioned, or experienced.
Are there any individuals or artists that played a crucial role in the pursuit of and approach to your musical career?
Frank Ocean and The Weeknd will always be the standard for me of a world-class artist. They both create timeless music and reinvent or evolve over time while maintaining an authentic sound and connection to their fans. Egyptian Pop icon Amr Diab has also definitely played a role in my wanting to be an artist, and how he crafts his sound in a way that almost anyone can enjoy. As a role model, Egyptian footballer Mohamed Salah and his reach and impact on the kids of Egypt and the Middle East are inspiring to me. I would love to have the same effect on my people one day and make my country proud.
What defines success for you?
Success for me is being appreciated and loved by many for doing what you love with excellence. It's being authentic to who you are and allowing others to have the opportunity to feel and do the same.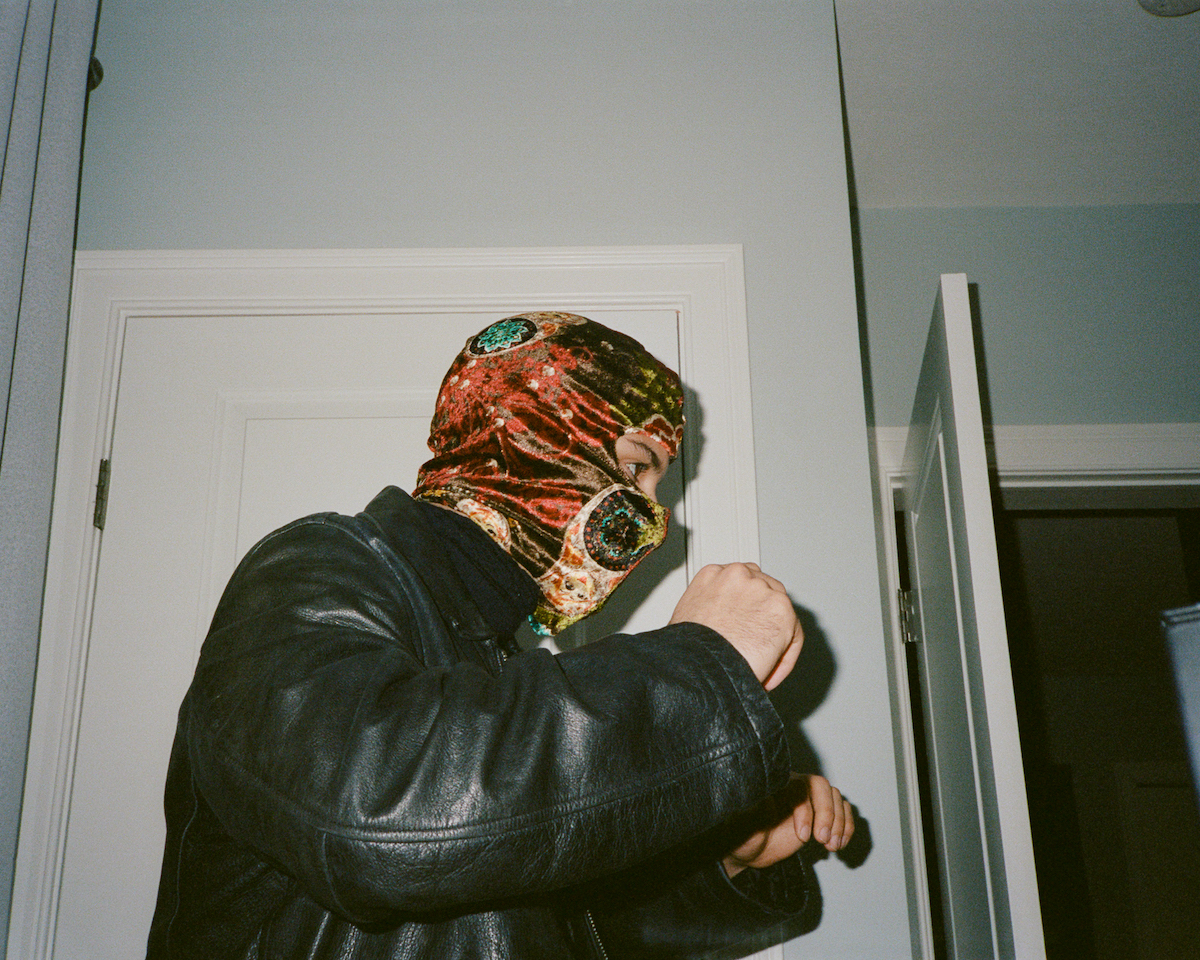 What are you most optimistic about currently? And what should we expect from you down the tunnel?
There is a gap in Pop and R&B for the Arab fusion sound that few others and I are making. Latin x do really well and Afrobeats has been dominating the charts, and I feel like the Middle Eastern sound is next as the world opens its ears to different sonic landscapes. There are so many acts that can emerge from it, and I feel like that's an exciting reality. I love seeing what Egypt has done with many new stars like Marwan Pablo, Marwan Moussa, and Wegz. There's a whole new bounce coming from there, and I think the west needs to hear it.
For me, I will be exploring and experimenting more with my culture and other genres. I also want to tackle more introspective subject matter that deals with being a part of the Diaspora, societal norms about work in the Arab world, and coping with masculinity as an Egyptian man. I am also looking forward to using more Arabic in my songs, potentially making full Arabic songs. I'm looking forward to touring more and building connections with fans. I did a show at Duke University with the Arab Club there, and I have another one in Arizona State at the end of the month. So, I'm looking forward to doing more shows for sure. I also want to consistently release and hopefully build towards an EP in the summer.
Stay up to date with Bayou via Instagram @bayousworld & listen to his latest music on Spotify now.