There are billions of people worldwide who are active on social media every day and if you have a start-up business, you can take advantage of social media marketing to reach a very wide audience. More than 75% of social media users have made purchases after seeing something on their social media accounts which shows just how lucrative these platforms have become for businesses. Social media also has a massive and diverse market so no matter what niche or community you are aimed at, you will successfully find them on social media. When it comes to the actual marketing of your business or brand, there are many avenues you can explore on social media such as paid ads and influencer marketing for example. Many of the top brands in the world such as Coca-Cola, use branded hashtags, and user-generated content and run campaigns using hashtags to market on social media. This is a great way to make profits so keep reading to learn which social media platform is the best for brand marketing.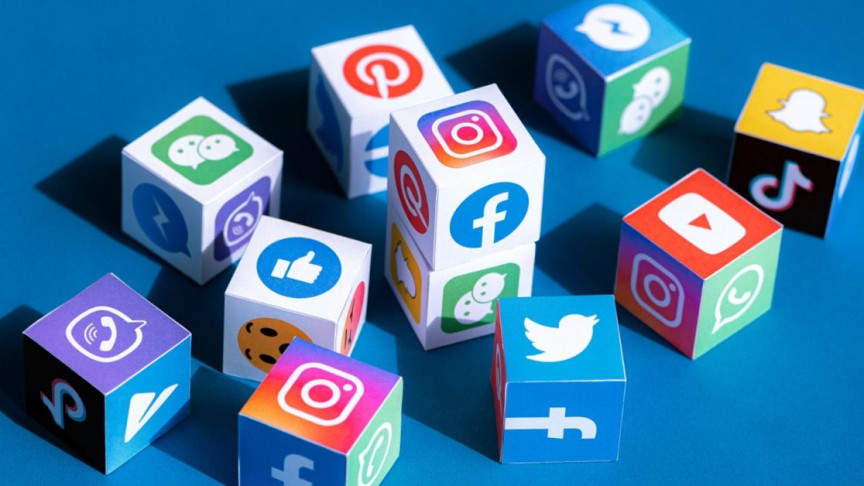 PHOTO CREDIT: smallbiztrends.com
Instagram
Instagram was released in 2010 and has a massive worldwide audience of nearly 2 billion. Instagram is most known for being a visual platform where users can share images and videos of their personal lives and experiences. More recently, Instagram has shifted more towards becoming a business app and now brands and businesses are all flocking to the app to build their accounts and market to their target audiences. People love the visual element of Instagram as well as Instagram Stories which allows users to share a more personal and unedited version of themselves. It is also widely loved by businesses and is one of the best platforms to use for marketing and promotions because you can reach a wide audience organically or through affordable and easy-to-use paid ads and services. If you want to grow your IG account, there are sites you can visit that review the best platforms for purchasing active organic Instagram followers. This is a great way to grow your follower count without having to put in the sweat yourself. Most importantly, more followers mean more potential profits.
Facebook
Facebook was released in 2004 and has nearly 3 billion users worldwide. Facebook is known as one of the original social media platforms that many people started their social media lives. You can share visuals, and text, create professional pages, go live, make purchases, and a host of other things. Facebook truly combines all social media platforms into one and is used by people of all ages. People love Facebook mainly because it is a way to keep in contact with family and friends but if you have a brand, this is also a great platform to use. Facebook allows businesses to create a page that has all business details, product information, images, contact details, reviews, website links, etc. you can also use their paid ad services to get your content in front of a larger audience which is great for more effective marketing. The audience on Facebook is diverse to ensure your content caters to all ages.
Twitter
Twitter was launched in 2009 and has 206 million daily active users. This app is mainly used as a microblogging app where people share text-based tweets about their lives, politics, spirituality, entertainment news, and other social and cultural issues that are relevant. You can also share visual content on Twitter such as images, videos, and GIFs which has become increasingly popular. If you have a business, this is the best place to get an idea of what's inside the head of the customer and if you can effectively market on this platform, your business will reap the benefits. Businesses can promote their content for a fee, invest in influencer marketing or do giveaways. The audience is mainly young millennials.
TikTok
TikTok was launched in 2016 and has around 1 billion users worldwide. The app is known as a video sharing app where users can create, edit and post short-form videos in-app. TikTok is also known for trending challenges and the overall entertainment that the app offers which is why it is so loved. For businesses, paid ads are the more expensive option however, organic marketing is effective if your content is entertaining. You can also use very effective influencer marketing. The audience is mainly Gen Z and millennials so entertainment is important.
Snapchat
Snapchat has been around since 2011 and has around 428 million monthly active users. This app is known for its cool and unique filters and in fact, it was Snapchat that introduced facial recognition filters. Businesses and brands are also able to market on Snapchat using branded filters and lenses, traditional ads, and geotags. When using the app ensure the content you post is brief yet fun and engaging. Businesses can connect with potential customers in real-time and this is a great app for localized campaigns. The majority of users are very young, between the ages of 18 and 24.
LinkedIn
Linkedin was launched in 2003 and there are 810 million members and 57 million registered companies using this platform. Linkedin is a business platform where people can manage their professional identities and apply for jobs. Businesses can also post vacancies here and this platform is overall a great place where professionals can network digitally. This is why LinkedIn is a great place to market your business or brand and the audience consists of working individuals and businesses.