Stüssy & Our Legacy perfect everyday wear.
Stüssy & Our Legacy WORK SHOP have arrived for Spring 2022 with a selection of graphic-heavy and wide-ranging pieces.
Having teased the collection earlier, Stüssy & Our Legacy WORK SHOP are capitalising on the hype as they unveil a full lookbook for this collaborative capsule collection. The range looks to largely corner the adaptable everyday wear that the spring season requires, with the two coming together to intertwine each of their roots with one another. For instance, the collection features a wide array of t-shirts, overshirts, knits, jeans, hoodies, and more that adorn retro Stüssy branding, ranging from the 8 ball to the crown emblem, whilst Our Legacy WORK SHOP branding is also seen spread across the collection.
A selection of formal pieces are the major standouts from this range as Stüssy expand beyond their usual everyday wear bracket, providing their design touch to several button-up shirts, blazers, and jumpers. The collaborative effort receives a lookbook that sets the range of looks on the beachfront, setting this range apart from Stüssy's prior seasonal collections.
The Stüssy x Our Legacy WORK SHOP Spring 2022 collection is set to release on April 22 via the Our Legacy website.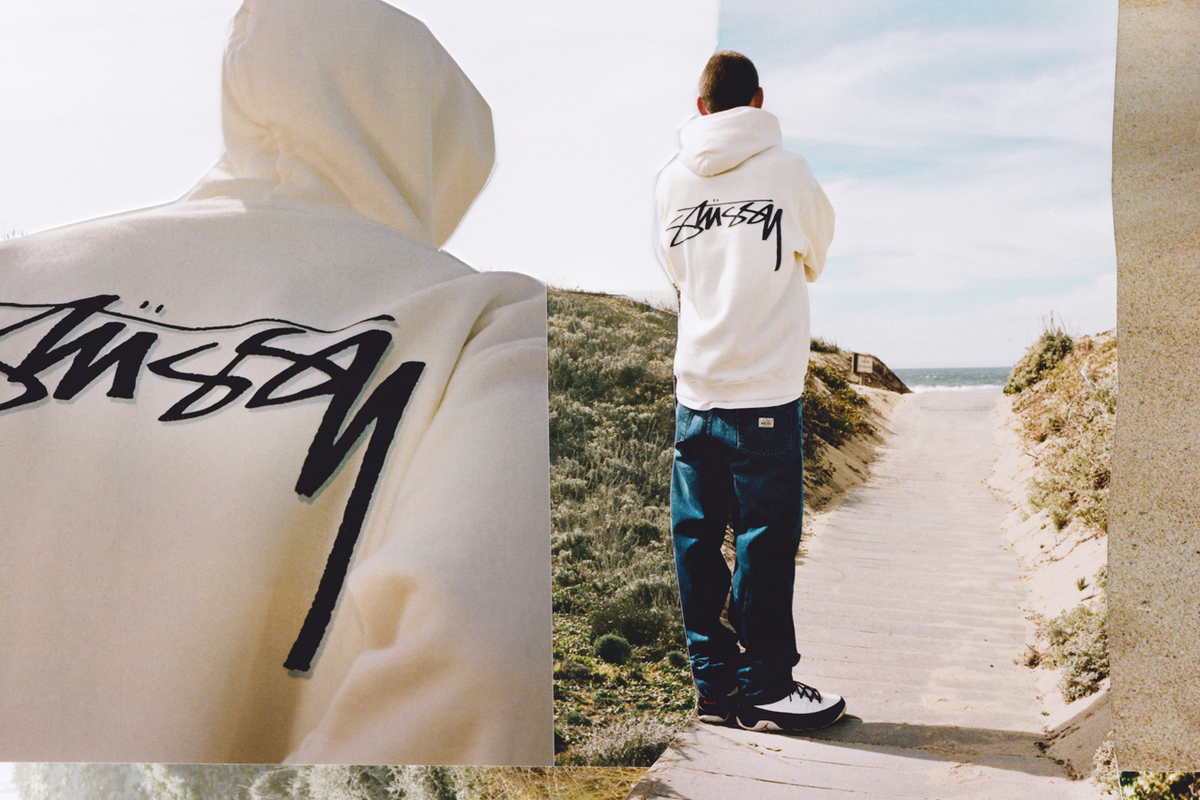 PHOTO CREDIT: @Stüssy/Our Legacy WORK SHOP