Rumours are heating up...
Having recently released the "Triple White" and "Triple Black" iterations of the Nike Hot Step Air Terra, Drake's NOCTA look set to return to the silhouette as imagery of a "Purple" version comes to light.
Nike's release of the "Triple White" and "Triple Black" iterations of the NOCTA x Nike Hot Step Air Terra back in March made quite the splash, with this next iteration bound to gather a similarly enthusiastic crowd of sneakerheads. The "Purple" iteration is rumoured to be arriving at some point later this year, with unofficial on-feet imagery having come to light in the last few days. The pair features the original designs of the first two pairs, utilising a perforated midfoot with Nike and NOCTA emblems adorning the heel and tongue. The shoe boasts a gradient-style purple hue, with the tongue and midfoot utilising a light shade whilst the midsole and sole take on a darker tinge.
No official release date has been announced for this pair as of yet, but it is rumoured that a drop date is set for later this year. Stay tuned to PAUSE for more information as it arrives.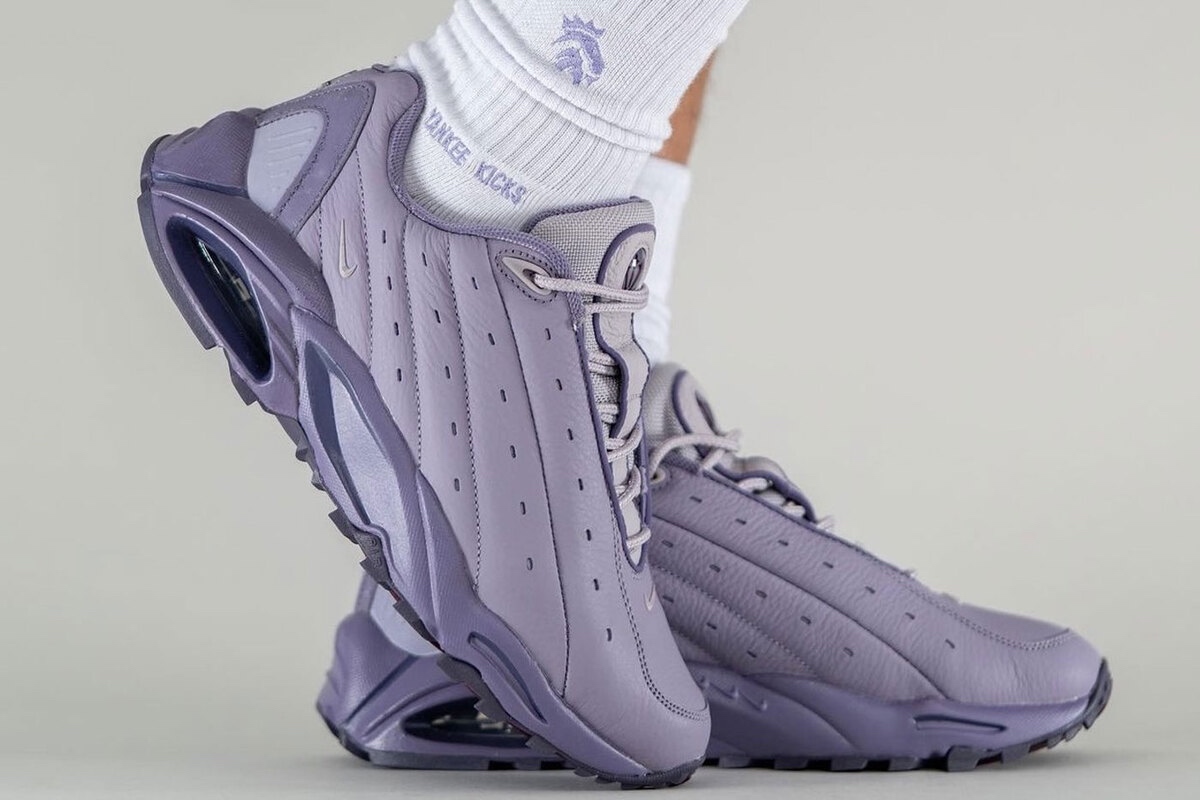 PHOTO CREDIT: @yankeekicks (via Instagram)