Demna strikes gold again.
Balenciaga have stepped forward with a dystopian-style campaign for their latest creative venture, tapping photographer Andrea Artemisio for a robot-themed photoshoot.
The campaign looks to the Chinese and Japanese market for inspiration as the photoshoot looks to celebrate two South-East Asian festivals; the Chinese Qixi Festival and the Japanese Tanabata Festival. The former looks to celebrate the "annual meeting of the cowherd and weaver girl in mythology" and derives from the worship of natural astrology, whilst the latter holds its origins in Qixi and celebrates the "meeting of the deities Orihime and Hikoboshi", with these being represented by the stars Vega and Altair respectively. Legend states that the Milky Way keeps these lovers separated all year apart from on the seventh day of the seventh lunar month.
The collection featured in the robotic campaign is region-exclusive, with the robots produced by Engineered Arts Limited modelling a range of eclectic Balenciaga looks, ranging from casual streetwear ensembles to high-fashion runway looks. Some standout products seen throughout the imagery includes a grey shearling Balenciaga mini-bag with signature 'B' branding, a misshaped red sheer oversized overtop, as well as an all-black ruffled boiler suit, with a nod to the Japanese Tabata Festival being seen through Balenciaga's use of the Qixi Crest on t-shirts and hats.
Check out Balenciaga's latest campaign below, with the pieces from the displayed imagery available to purchase now via Balenciaga's regional website.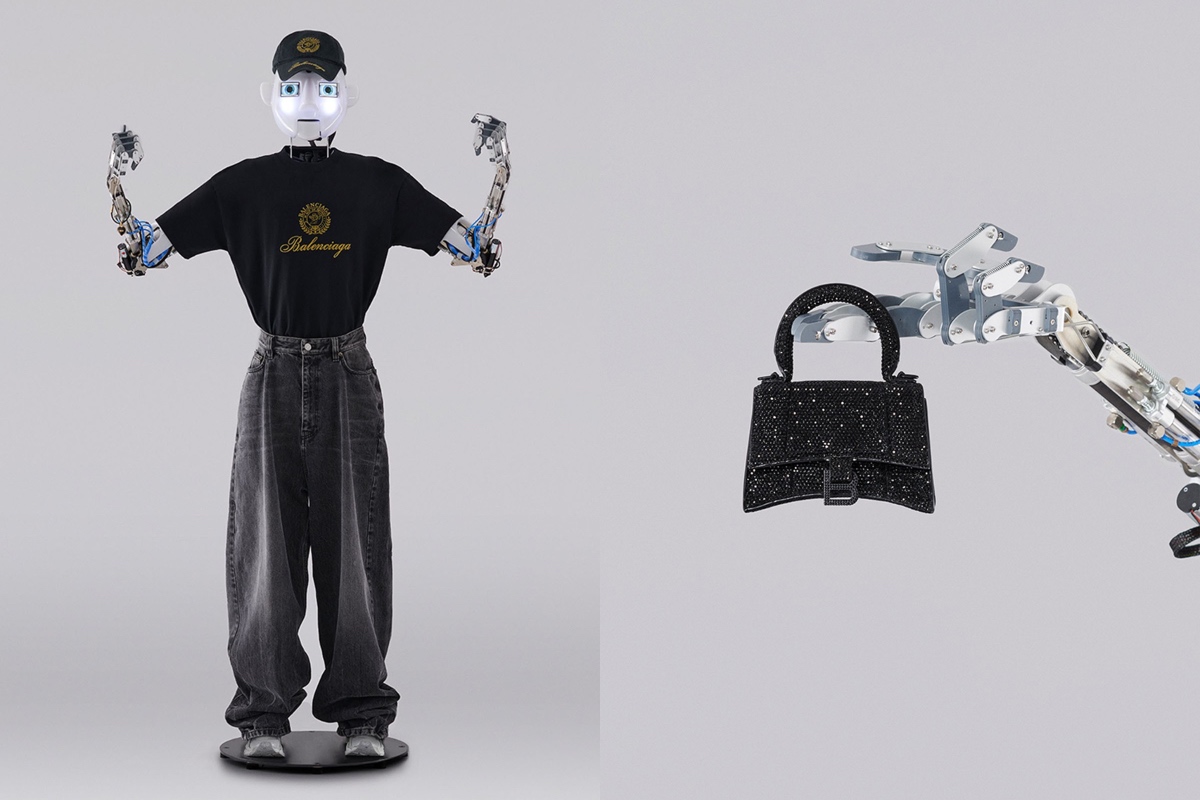 PHOTO CREDIT: @Andrea Artemisio/Balenciaga