Talks Africa, influences and dream collaborations.
Born and raised on the coast of Ghana, in a city called Tema, Kwesi Arthur, a humble-being music artist whose skills for rapping blossomed in the Bluetooth era. Rappers such as Drake inspired Kwesi's perspective on style of rap, allowing him to fuse his sound as an African artist to the world. Subconsciously, Western and Ghanian music both influenced him today but his Christian home has kept him preaching and telling his story as well as his people through his music. Today, we speak with the young rising star about how he used the internet to reach his audience, the impact of Afrobeats to the western world and his latest album 'Son of Jacob'.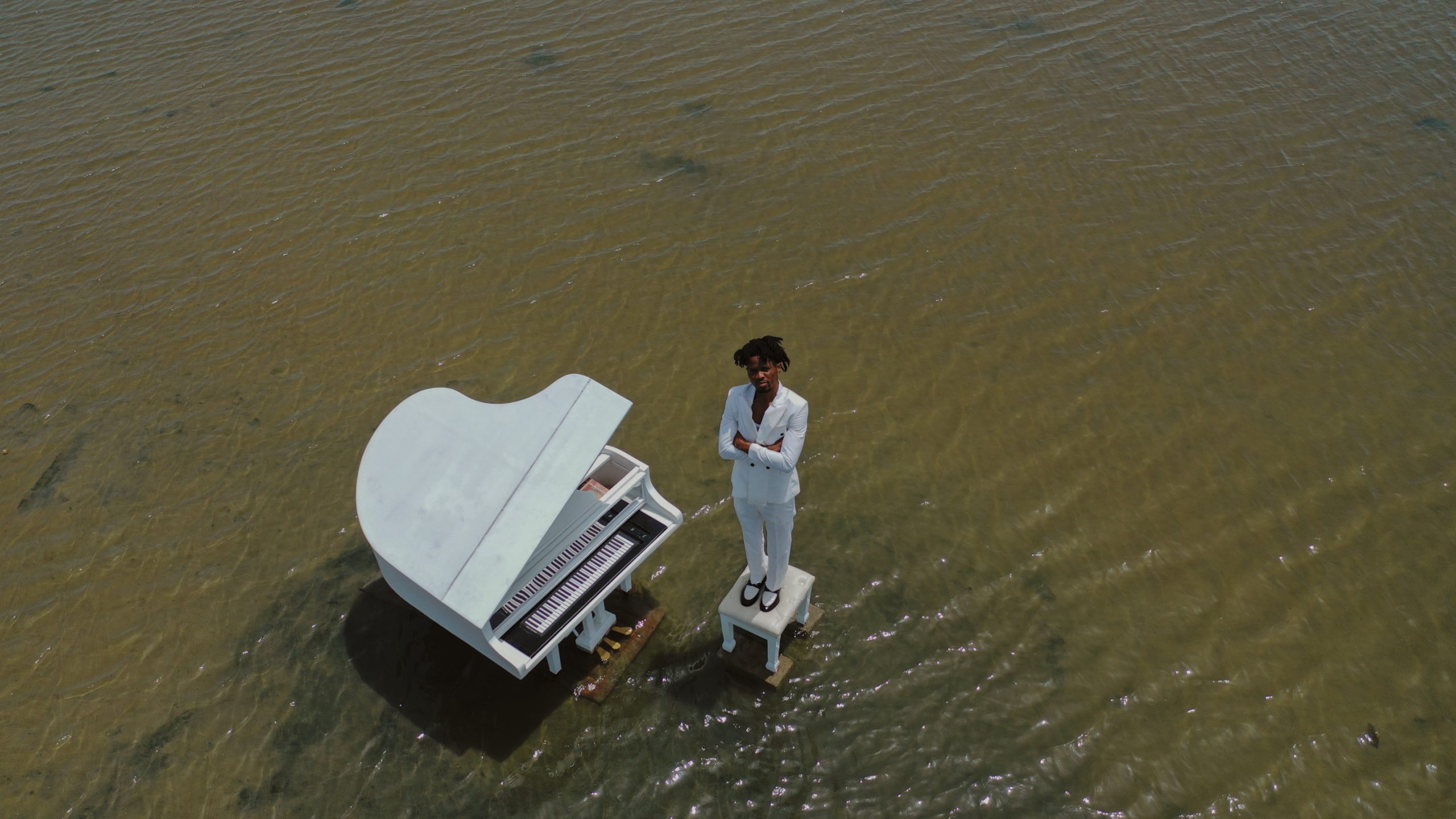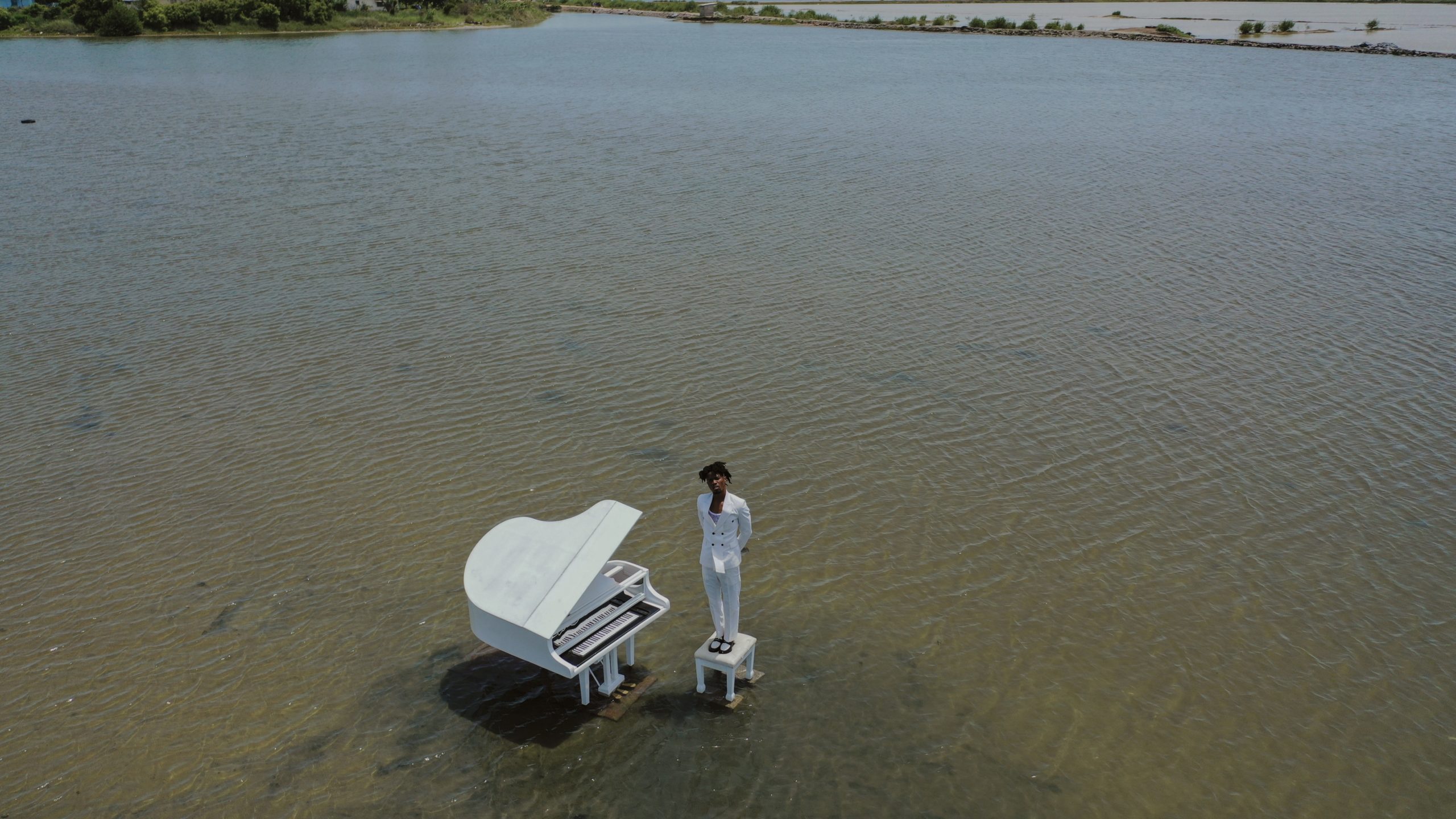 You're from Ghana, and I'm from Ghana as well… when you were growing up in Tema, Ghana, did you always know music was your destined career choice? And did your parents ever have a career choice planned for you?
Well, when I was growing up in Ghana it was more of a football nation, so growing up I said I wanted to play football. I was even playing in a league as a footballer, so I was playing under 12s, under 14s, and 17s. When I got to senior high school, that's when my love for writing raps started. So, when I was in SHS 1, this friend of mine used to put me on music and around the Bluetooth era, I remember him sending me Maino ft. T-Pain 'All The Above'.
When we completed junior high school, he started putting me on Lil' Wayne, Young Money, because that was the point where they were starting to make noise. In senior high school, I heard Drake's Thank Me Later, and I was like "Yo!". Listening to him, he made rap seem so easy and he was just telling a story. From my perspective, that's how I heard it. I was like, "Yo, if he's doing it like that maybe I can do it too." So, from then on I started writing and my parents always allowed me to do what I wanted to do in terms of my career choice. Although my dad was a very strict parent, he let me do what I wanted to do in terms of career choice, so I'm grateful for that.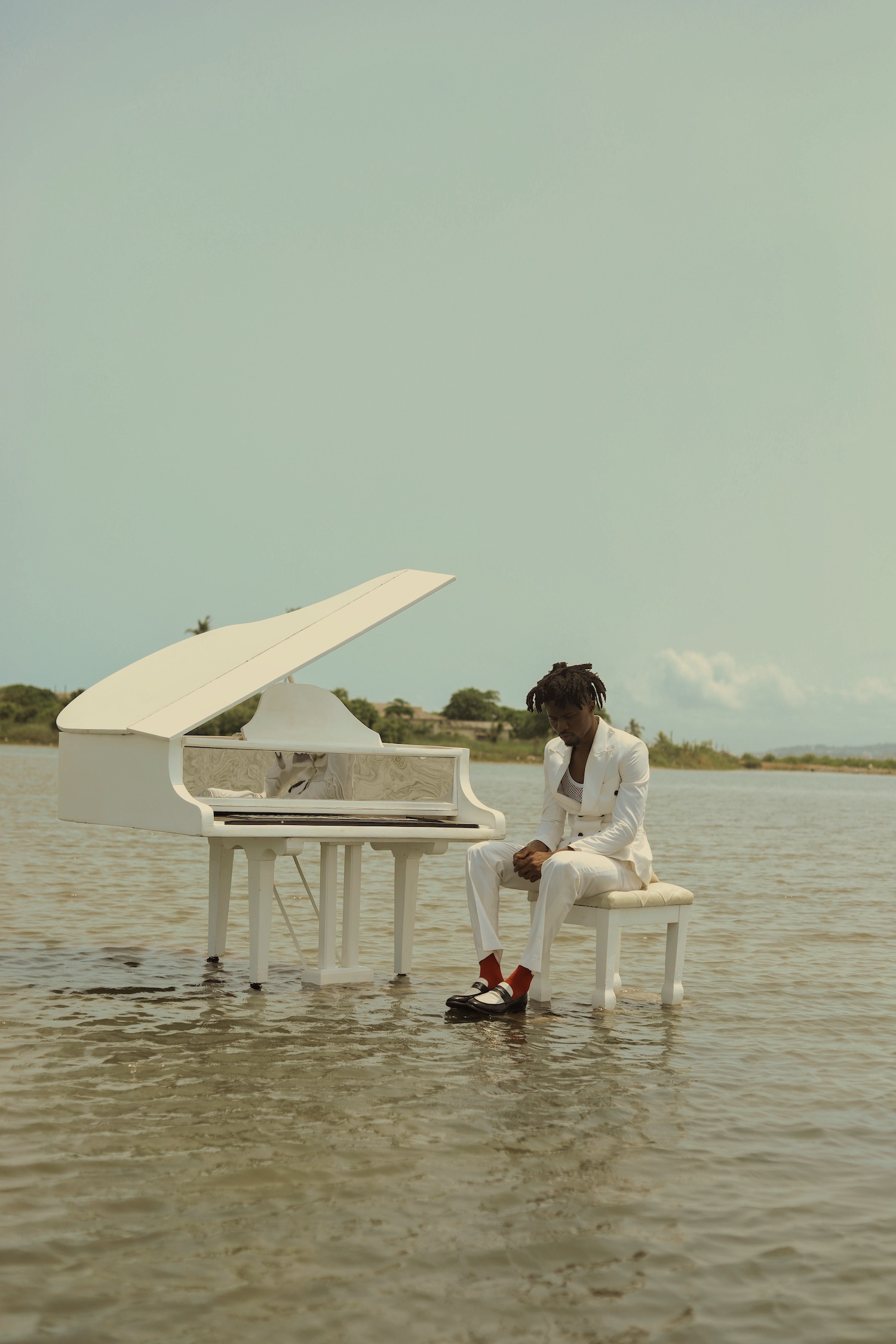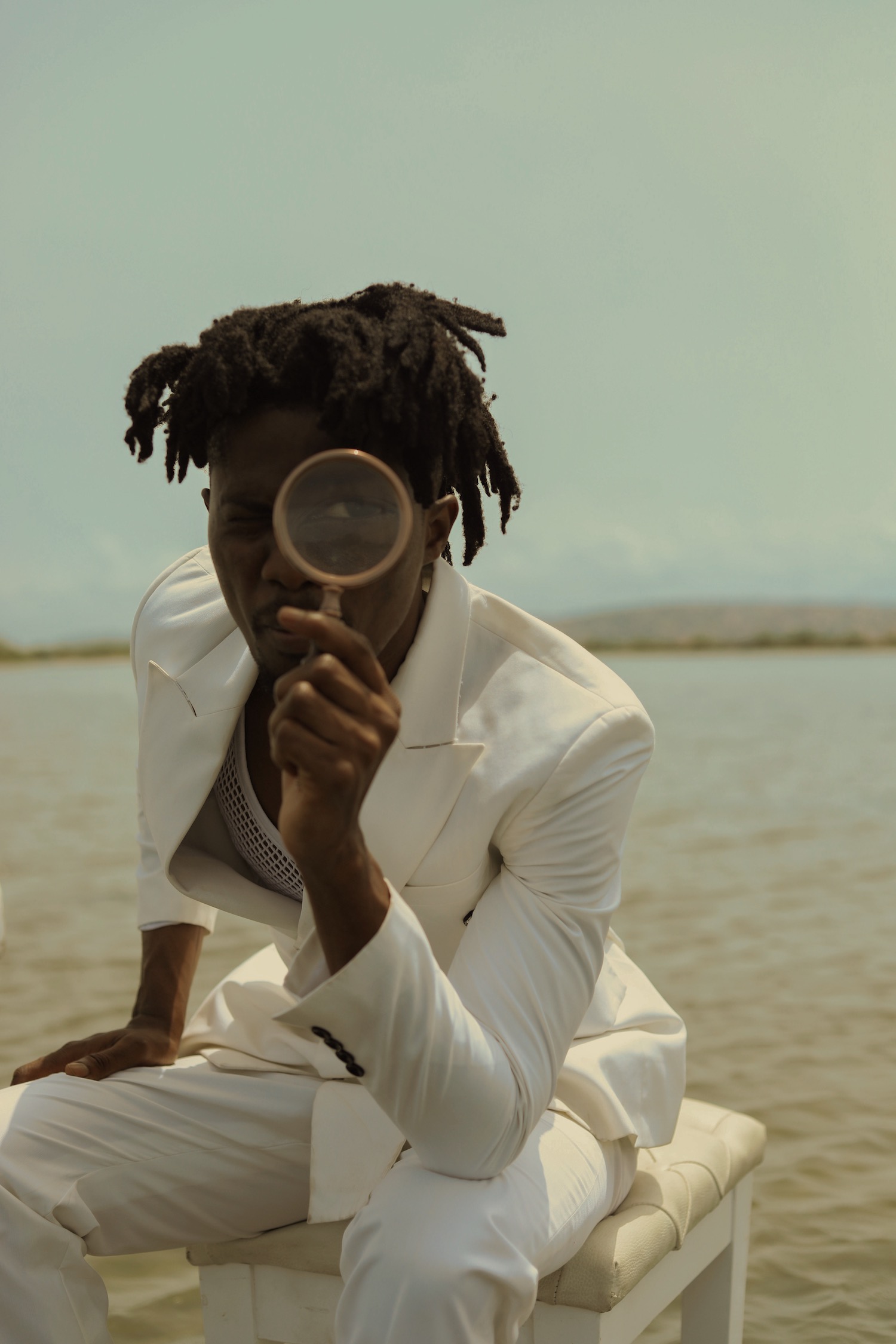 How has growing up in Tema influenced your music?
I only started to realise that this year through conversations with people, but Tema is a multicultural place, a multicultural city. It has people from different parts of the world and different parts of Ghana. I feel like I was influenced by different types of music because you always hear different kinds of music. In Ghana, you know how every Saturday they do ceremonies and stuff, you always hear the music. You gain all of that subconsciously. It's a co-star community and we have people from different parts of the world coming here as well, so there's Western music as well. My uncle was heavily into rap, like DMX, Notorious B.I.G, Tupac, but I wasn't really paying attention because at that time I didn't really understand English like that. I used to hear it and I knew the melodies, but it wasn't something that I was into, into, into. But I feel like, all of these influenced me subconsciously, and that's why I'm even able to jump into different bands and things in music.
Wow, that's sick. So, when you were starting out and dropping your first few tracks, obviously it was a bit difficult to get out there coming from Tema. How did you reach your audience? Did it first start in Tema? And then it grew? Did it come from a different part in Accra? How did you build that progression?
The internet bro!
Really? How did the internet help you?
I started dropping on the internet, on YouTube, Twitter… we just started doing some videos and we put them on the internet. We started dropping videos of me doing covers to other people's songs and putting my own twist on it, dropping videos of me rapping… basically, the love grew from the internet.
Was the love stronger in any part of Accra at all?
From all of Ghana! The love from Kumasi is crazy, that's like my second home. The love from there too is amazing. The internet!
You've just dropped your new album, Son of Jacob. What is Son of Jacob? When you say it, what does it mean?
Son of Jacob means us, me and my people, or most of the ethnic groups here It kind of traces back to the Israelites in the Bible. Israelites are descendants of Jacob… I don't know how much you know of the Bible, but Jacob's name was changed to Israel at one point and all the people of Israel are like his sons. I feel like we are all sons of Jacob, so Son of Jacob talks about our experiences, what we go through, basically just narrating our lives.
Out of all of the tracks you've done so far, which has been your favourite track and why?
That's very hard! I like different songs for different reasons.
Okay! Which song do you like for a more uplifting mood? Or to start your day?
Wow, that's a tough one. From the album, I'd maybe play 'Jungle Music'. Or 'Drama'… right now, that's what I'd play, but it might change.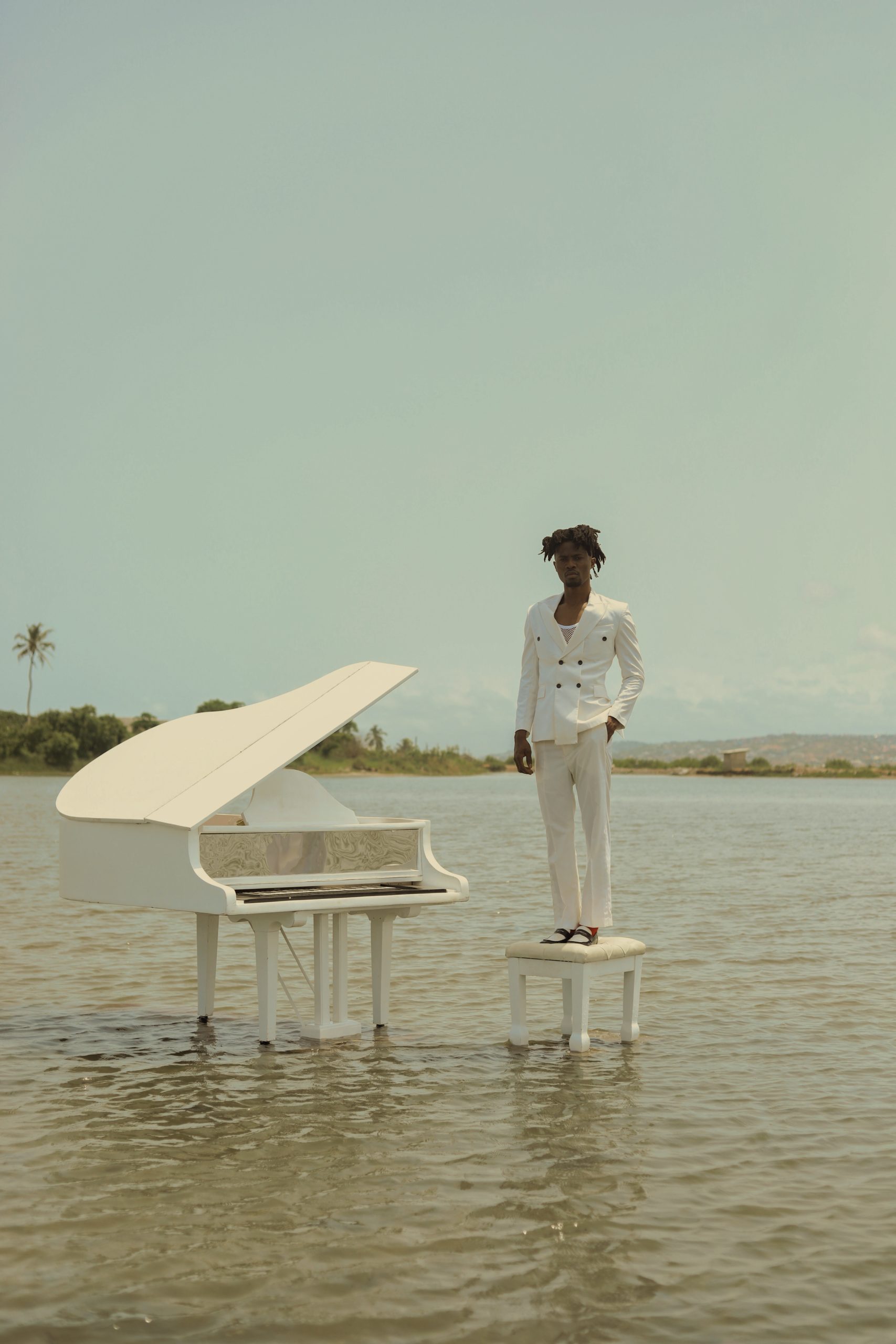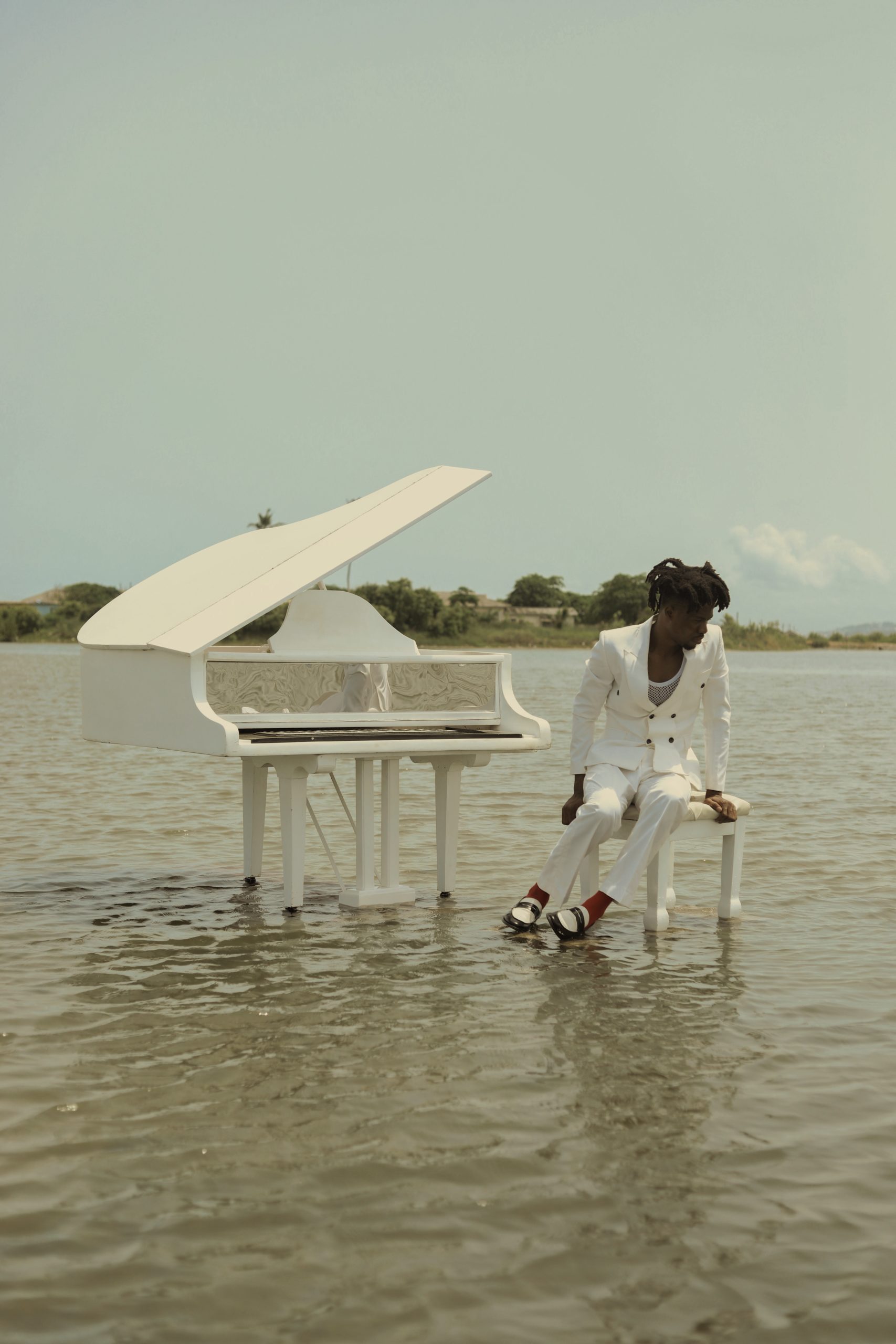 What about if it's been a long week and it's a Friday night, you're chilling… what song would you play?
Off the album, I would probably play 'Mind Over Body'. Yeah, 'Mind Over Body' is perfect.
Why that song?
It's so relaxing, but it has a message. Like, putting your mind over your body… sometimes I feel like you're less likely to give into temptations if you have power over your body. Maybe on a Friday, just chilling, 'Mind Over Body'.
Let's talk about some of the collaborations that you've done. You've done a collaboration with NSG from the U.K! What made you want to do a track with them?
NSG is dope! I love how they are not here in Africa, they are Ghanaians, some of them are Nigerian, but they hold onto their African pride and they are proud of their African roots. That's something to watch, because growing up people who were from here and lived outside used to claim more of the West than here. Seeing NSG do that, being our age, and doing the same thing is amazing to watch. They are talented individuals too, like Denis, Kruddz, Dope, Papii, Mojo… them man be crazy! I love working with them. I pulled up to their studios in London and 'Diamonds Dancing' was one of the first songs we made, so shoutouts to NSG… they're amazing.
Nice. You also did a track with M Huncho?
Yes! I'm a fan of M Huncho, I like his music. Him being on the track, his melody is a wave. I really f*ck with that. He's someone that I've been following for the longest time, so it was great to connect with him. Especially for me to send him the song and him being like, "Yo, I f*ck with this. I want to be on this", and then him sending me his verse; it meant a lot to me. He surprised me with how he expanded on what I said and talked about his own stories, because we're all connected. I like the fact that he also talked about his struggles and him being an immigrant, because there are people who I know who are immigrants and are facing different challenges outside of Africa. Shoutout to M Huncho.
Wow. You also did a track with Vic Mensa. Tell me about that song.
Yeah so, Vic recorded his verse in Ghana and I recorded mine on my laptop in his apartment. Shout to Vic Mensa. I remixed one his songs in like 2013, 'U Mad' ft. Kanye West. I don't know if you know that song. So, I did my own twist to it, but I don't want to hear that song right now! It was great working with him… Vic Mensa is an amazing lyricist. I can tell that he's true to his craft, and having him on Son of Jacob is an honour.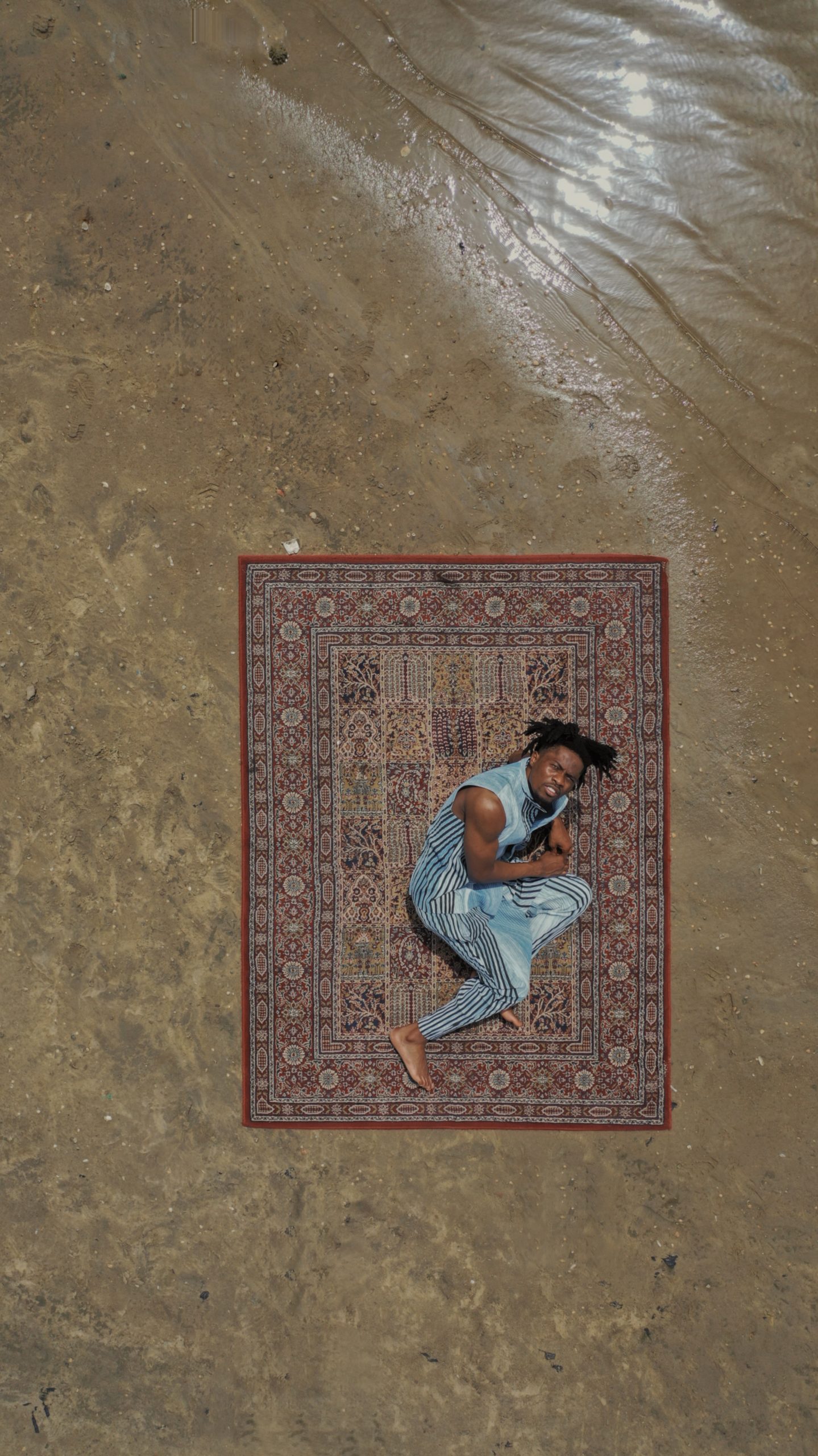 Outfit: Homme Plissé Issey Miyake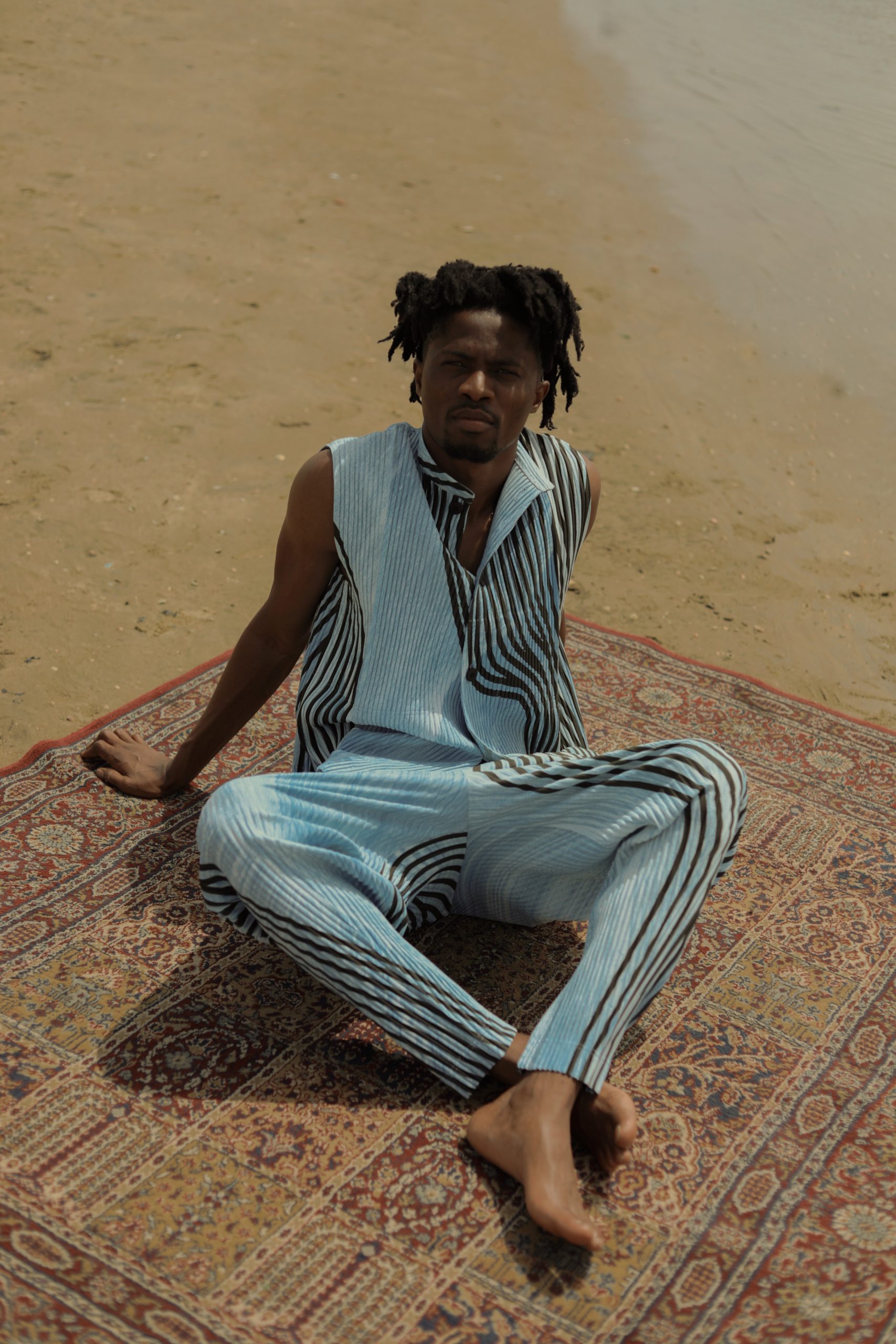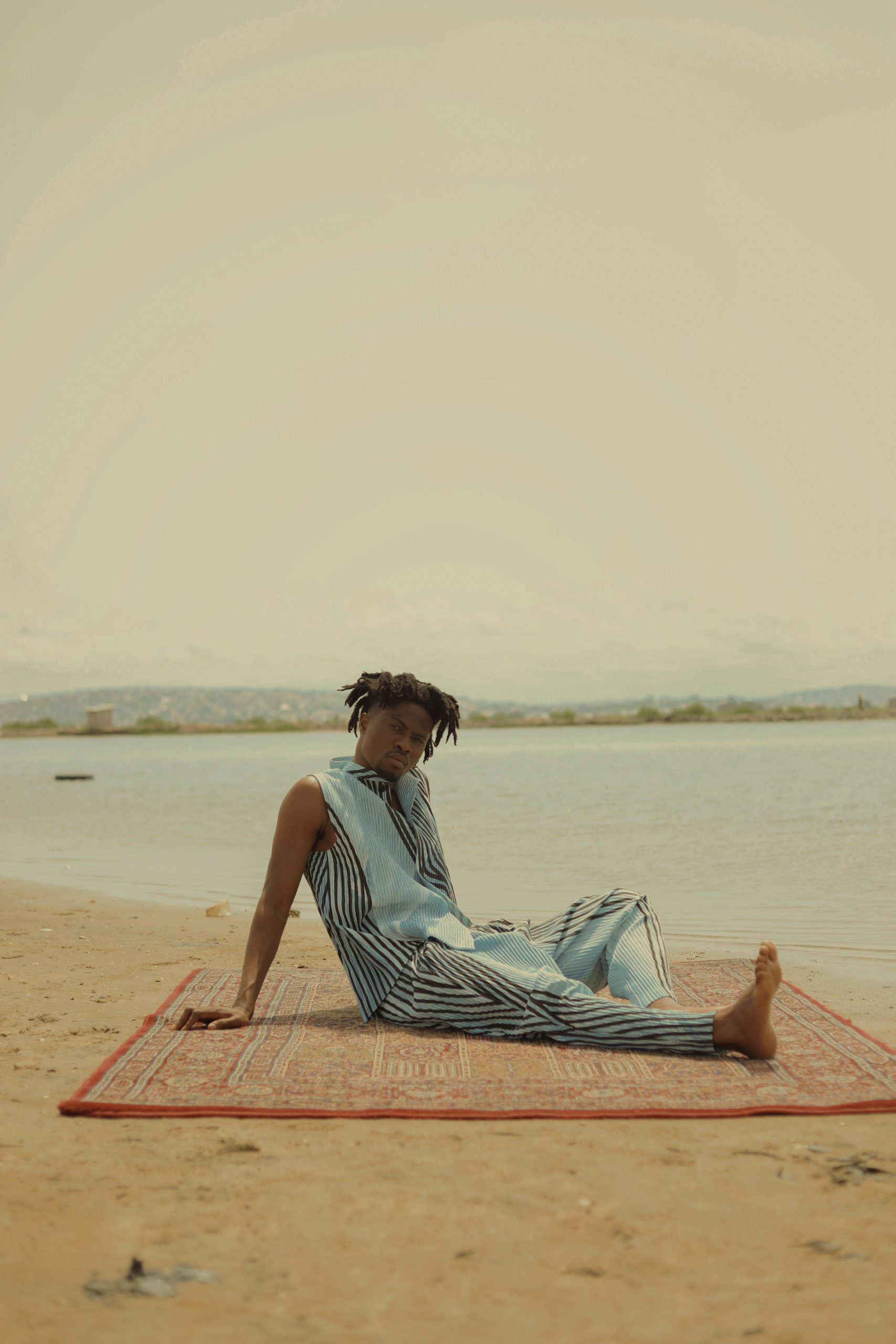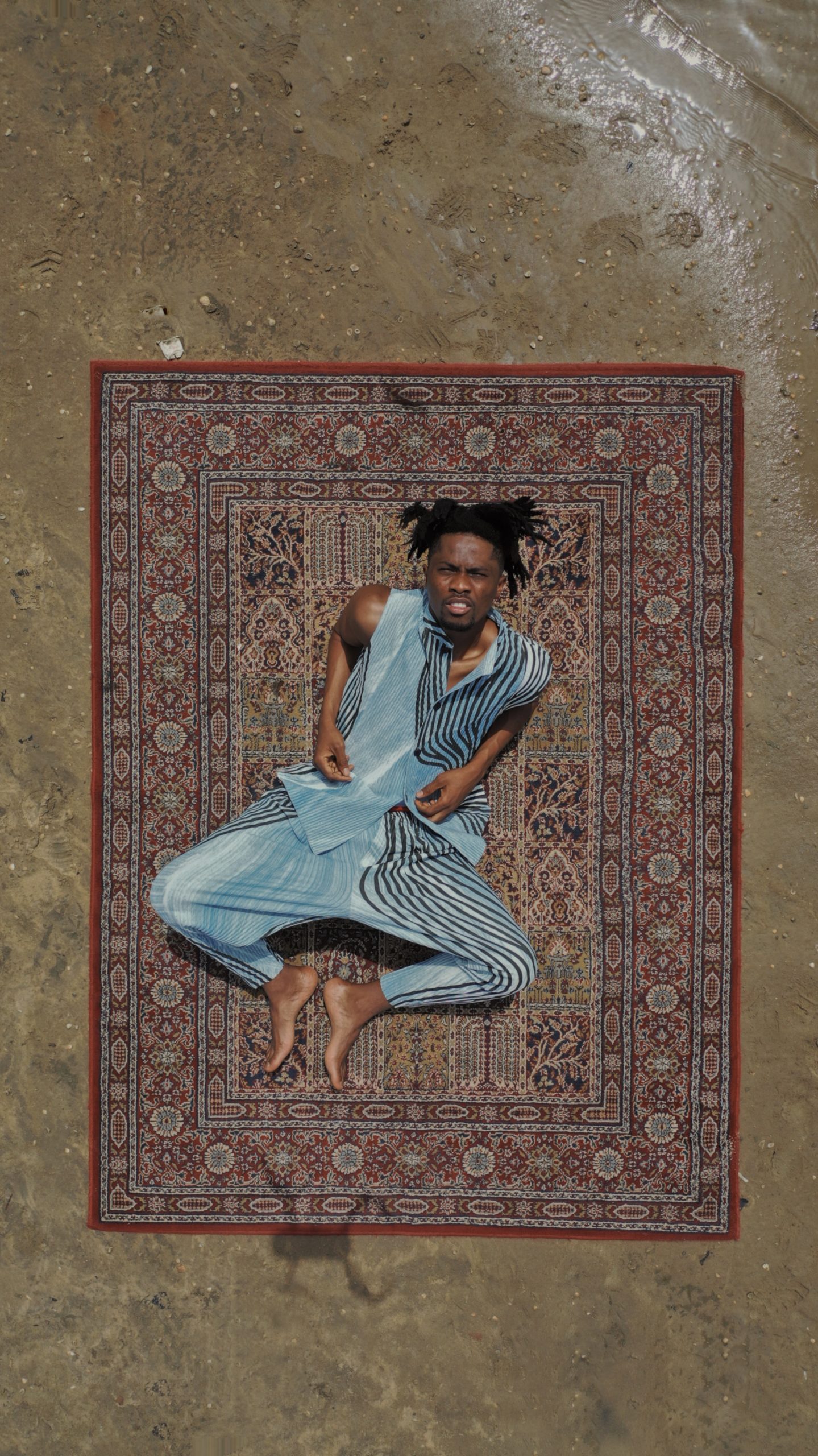 Are you from a religious background? Tell me about your upbringing and your family, and how that might have influenced your music as well.
So, I grew up in a Christian home. My grandmother was heavy in the church, my grandmother was more like an elder in her church… the mother. She used to make us go to the church all the time, and I have two uncles who are pastors. One of my uncles actually owned it like, he started his own church, so we used to go to his church to arrange and clean up the place… sometimes we would sing at the church and play the instruments, although we didn't even know how to play them! We would just go there to help him out. My dad was an elder at some point in his church, but he stopped. My mum is still heavy into the church now, like she used to take us to Sunday school all the time, even when we didn't want to go! I've been heavily involved in the church. You know it's going to be, it's a very religious country so you can't run away from it. We have Christianity and I come from Tema, and in Tema we have a heavy Muslim community as well and I'm aware of the Muslims, I'm aware of the Buddhists, I'm aware of all of these other religions. Love be the religion.
Do you incorporate any church influences into your instrumentals or lyrics?
Oh yes! You can hear it. My message is more like me preaching as well, and although sometimes I might talk about some other sh*t, it's more of me preaching and telling the story of my people. I feel like all of that has influenced me in a way.
Nice. Tell me about facing challenges in your career, and how have you overcome them?
It used to be not being able to record, because the studio is expensive and making music be some way, but we overcame that a long time ago. Challenges only make you better, so I'm open to all of the challenges.
Are there any other artists in the U.K. and U.S. that you'd like to collaborate with in the future?
Oh yes! Ella Mai, Stormzy… I met Stormzy in LA, and I'm on a song with him too but I'd like to do another one with him. Ed Sheeran be hard.
Why Ed Sheeran?
Because he's great, he's talented. I listened to Multiply. I f*ck with Ed Sheeran. Who else? Wretch32, Yxng Bane. I've done something with Abra (Cadabra) but it's not out yet and it's old, but I'm looking forward to making something new with him.
What about in the U.S.? What do you think about artists out there? Do you have an interest in artists out there?
I'd love to work with Kanye.
Why Kanye?
Because he's the father of the style that introduced me to this! He's somebody that I look up to production-wise, like how he approaches his music. Kanye is one of the greatest artists to ever live. Kendrick and Lil Durk as well!
Is there one song from Kanye West that sparked your influence?
Plenty of songs! 'Jesus Walks', 'Heartless', 'Champion', 'Big Brother'… Kanye West is untouchable!
I don't know if you have noticed, but a few years ago African music wasn't as populated out in the Western world and the American market, and now you have people like Justin Bieber collaborating with Tems and Wizkid. It took a long time to get to this point… what took it so long to reach this point?
I'd say that people were slow to catch on, because we've been doing our thing from time. African music has been solid, but I feel like they were slow to catch on to it. I'm grateful now that they can see what we have and they are starting to pay attention to it, and it's great seeing African music going down the path it's going. Tems is on the #1 song in American right now, and that's great. She's from Nigeria. That's great to see!
Do many Ghanaian artists and Nigerian artists collaborate together? Is that like a common thing?
Oh yes, I have three Nigerians on my album. We're Africans, you know! We're a family. This Ghana and Nigeria thing, I feel like all of these boundaries are created by people who didn't even know us. It's just African music. I have Joey on my album, I have Teni… I have Adekunle Gold who was amazing and sounded sick. We'll keep collaborating.
Nice. Have you ever played in the U.K. before?
I did my own show in 2019, but I'm looking forward to coming back this year.
Definitely! That's pre-Covid so it'd be nice to have you come back here and do some shows, play out here in London.
I can't wait!
What else have you got planned for 2022? Are you planning to do any festivals?
Yes! Son of Jacob is out now, so I'm just pushing that to the max. More music on the way too! Before this, I hadn't really dropped any music like that, so more music on the way. Son of Jacob is out now all platforms, Spotify, Apple Music, everywhere! It's out.