A holy trio.
Playboi Carti, Offset, and Luka Sabbat were snapped at Balenciaga's Paris runway show today, all rocking out in full Balenciaga ensembles.
The Holy Trinity of modern fashion were captured chatting backstage at the event, with each of them wearing all black Balenciaga fits. Migos member Offset paired a long Balenciaga satin overcoat with simple suit trousers, a button-up shirt, and a pair of wrap-around sunglasses, whilst Luka Sabbat rocked similar sunglasses, a multi-pocketed Balenciaga raincoat, as well as a pair of baggy bottom trousers. The standout look stayed with Carti however as the 'Rockstar Made' hitmaker paired a cropped Balenciaga branded t-shirt with utility trousers and new season Balenciaga boots.
Thoughts? PAUSE or Skip? Follow the link below to pick up a cropped Balenciaga t-shirt now.
SHOP BALENCIAGA T-SHIRT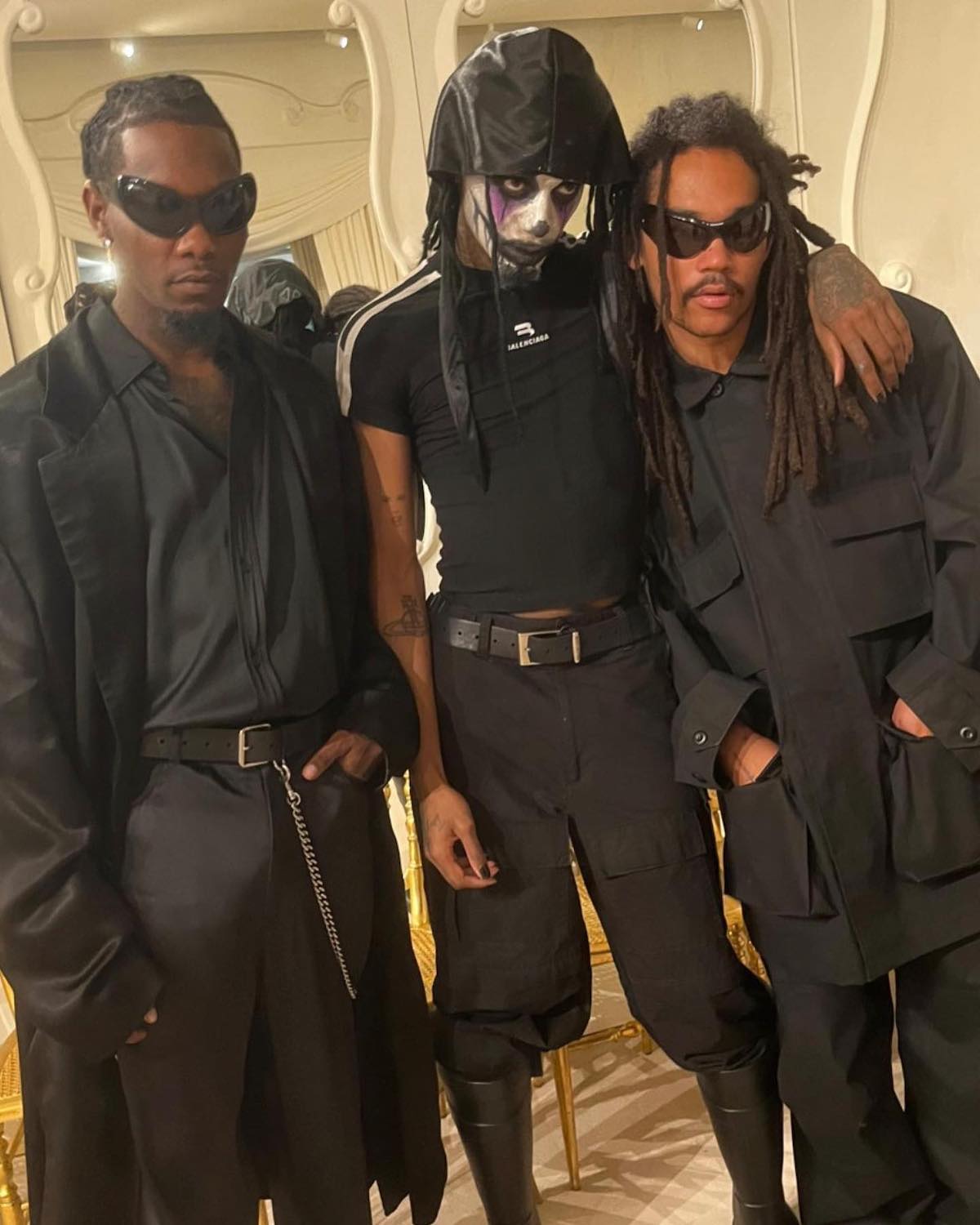 PHOTO CREDIT: @twothousandtwentynine (via Instagram)