Inspired by Club Styles from the 90s and 2000s.
Since their first collaboration in April 2020, Palace and Evisu have kept returning stronger and stronger thanks to the refinement of their legendary partnership. This time around, the collaborative duo created a capsule centred around London nightlife fashion from the later 90s and early 00s – honouring the era of Evisu's first boom.
Leading the collection is the Cowichan Lambswool cardigan from the Evisu archives, which sports heavy co-branding and a playful heart motif. Classics from the Japanese brand such as the Type 1 denim jacket and five-pocket denim jeans are reimagined with cherry blossom embroidery for a timely spring look. Other pieces include embroidered hoodies, trucker hats and t-shirts.
The collection will be available on April 14th via the Palace website.
Check out the campaign imagery.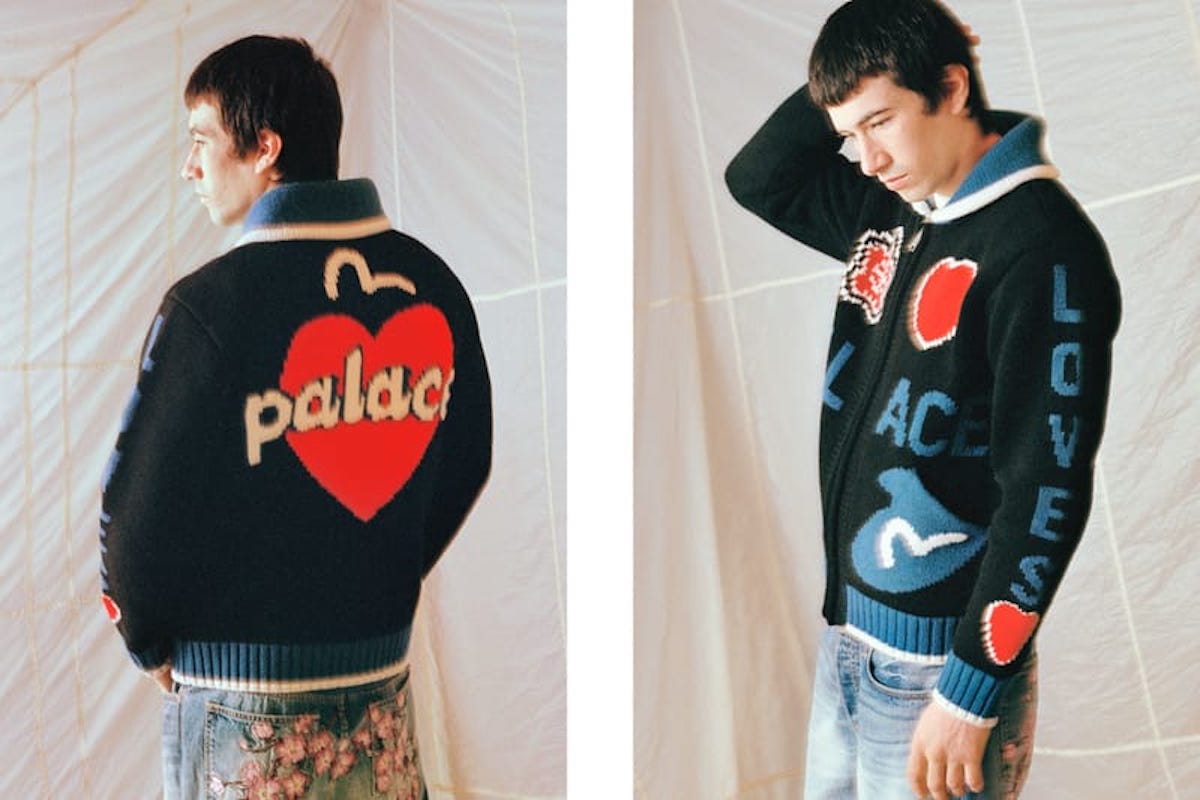 PHOTO CREDIT: PALACE / EVISU