'RS24'
Taming the 'MONSTER' that ran rampage throughout the label's Fall/Winter 2023 collection, Natasha Zinko returns with a more subdued offering for Resort 2024. Sharpening its tools, the capsule refines its predecessor's highly provocative, bulging shapes to present a medley of cleaner, more streamlined silhouettes.  
Despite its altered ethos, contrasts are still at large. Broad-shouldered jackets stand even taller atop tight-fitting bottoms while cropped hoodies and cut-out tops provide a sense of sensuality. To sign off, pieces from previous collections are sliced, repurposed, and reborn as a hoodie and skirt alongside tailored designs and bags made from leather underwear.  
Check out the collection below.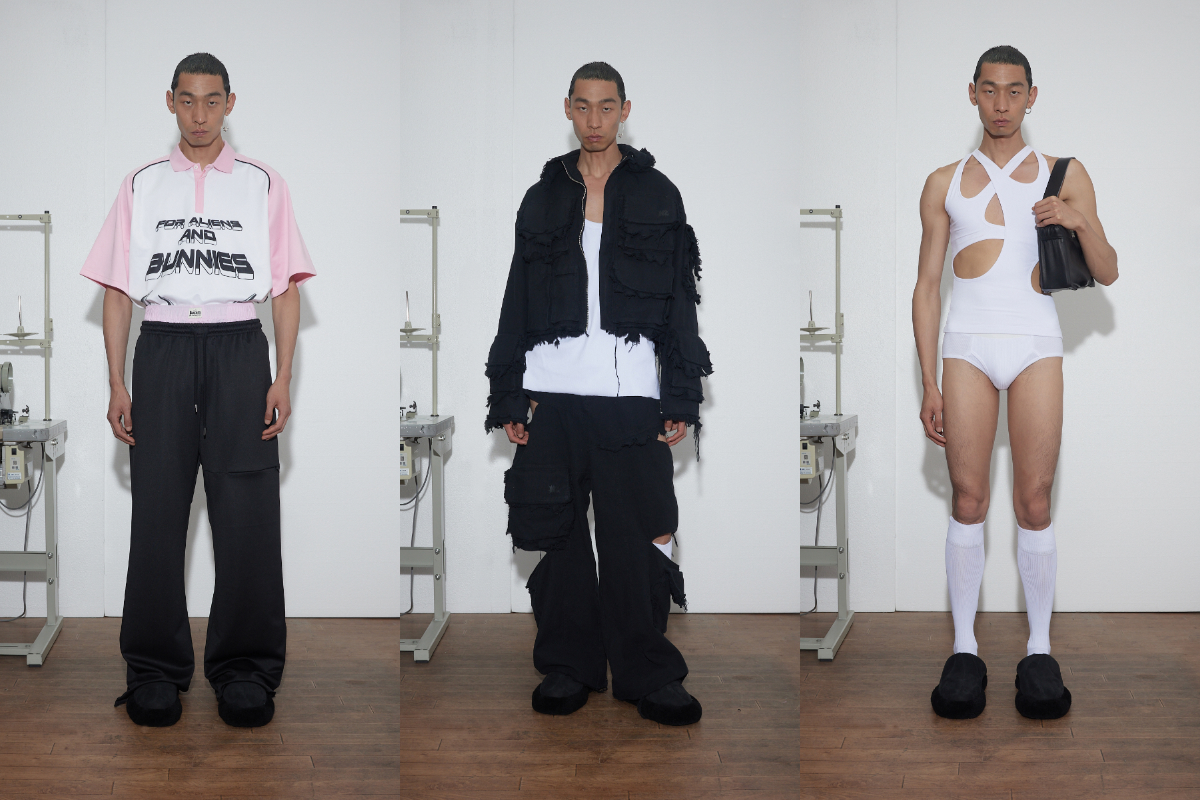 PHOTO CREDIT: NATASHA ZINKO