Into the Wild.
Daniel Lee continues to embrace Burberry's British roots as the house's Chief Creative Officer takes us on a ramble through the great British countryside for its Winter 2023 campaign. Placed firmly in the British Isles, the series of intimate portraits are captured – by Tyrone Lebon – in the open landscapes of the Isle of Skye and Northern Ireland's Giant Causeway. Highlighting the protective qualities of the label's latest seasonal wardrobe, there're trench coats and rubber boots, field jackets and blankets, argyle jumpers and recoloured checks, roses and ducks (oh, and a cow).  
To finish, the Equestrian Knight Design is redrawn in a new knight blue colour while the Knight bag is introduced.  
Check out the campaign below.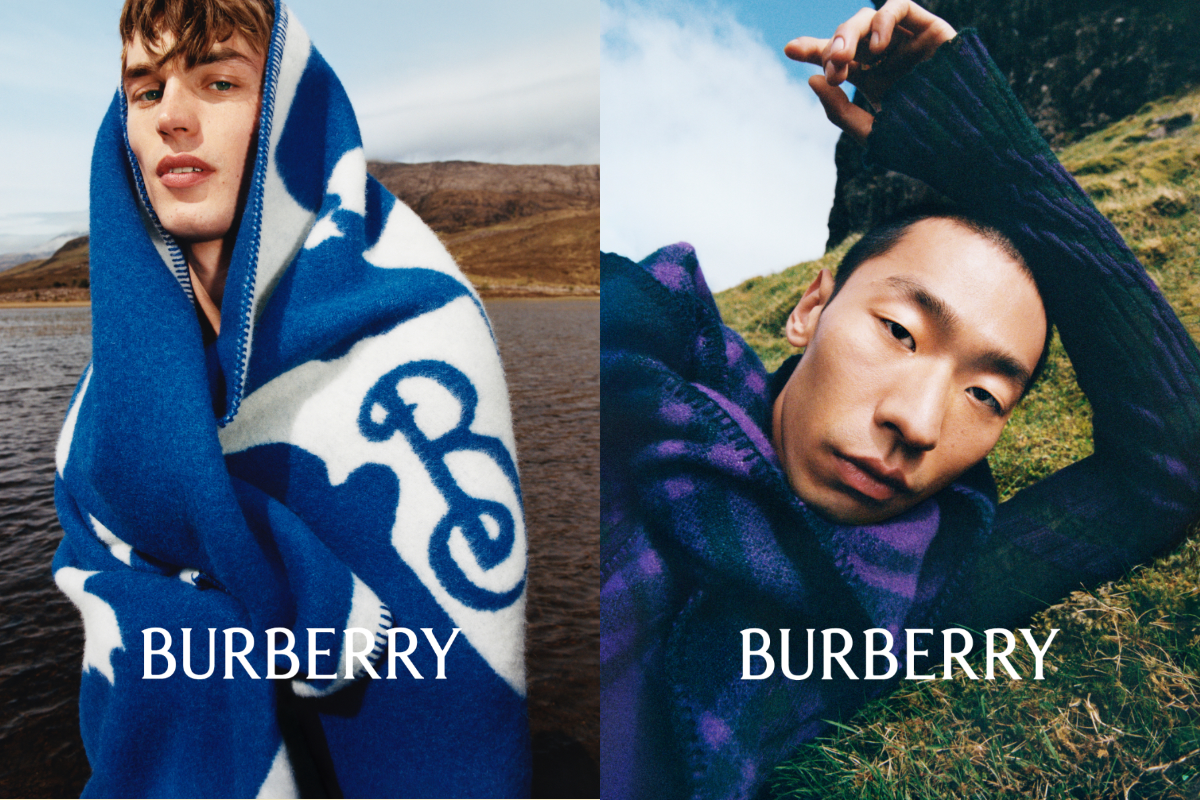 PHOTO CREDIT: BURBERRY/TYRONE LEBON