Work Hard, Dress Harder.
If you've ever felt like your long hours and hard graft have gone unnoticed then Magliano is here to remind you that you're the true hero in this rollercoaster that we call life as the Italian label joins forces with safetywear giants, U-Power to pay tribute to the worker. 
Bringing light to Magliano's signature fatigued aesthetic, the collaboration sees U-Power's unconventional Mary Jane-esque silhouette – the 'Scandy' model – reimagined in three equally bold colourways: Rave Megamix (lilac-silver-green), Beige Megamix (brown-bright yellow), and Black Megamix (black-neon green). 
Masterfully crafted in Italy from the highest quality and resistant materials with cut-outs, side tears, and velcro straps to suit, the Magliano x U-Power Scandy is now available online via the label's website and select retailers. 
Check them out below.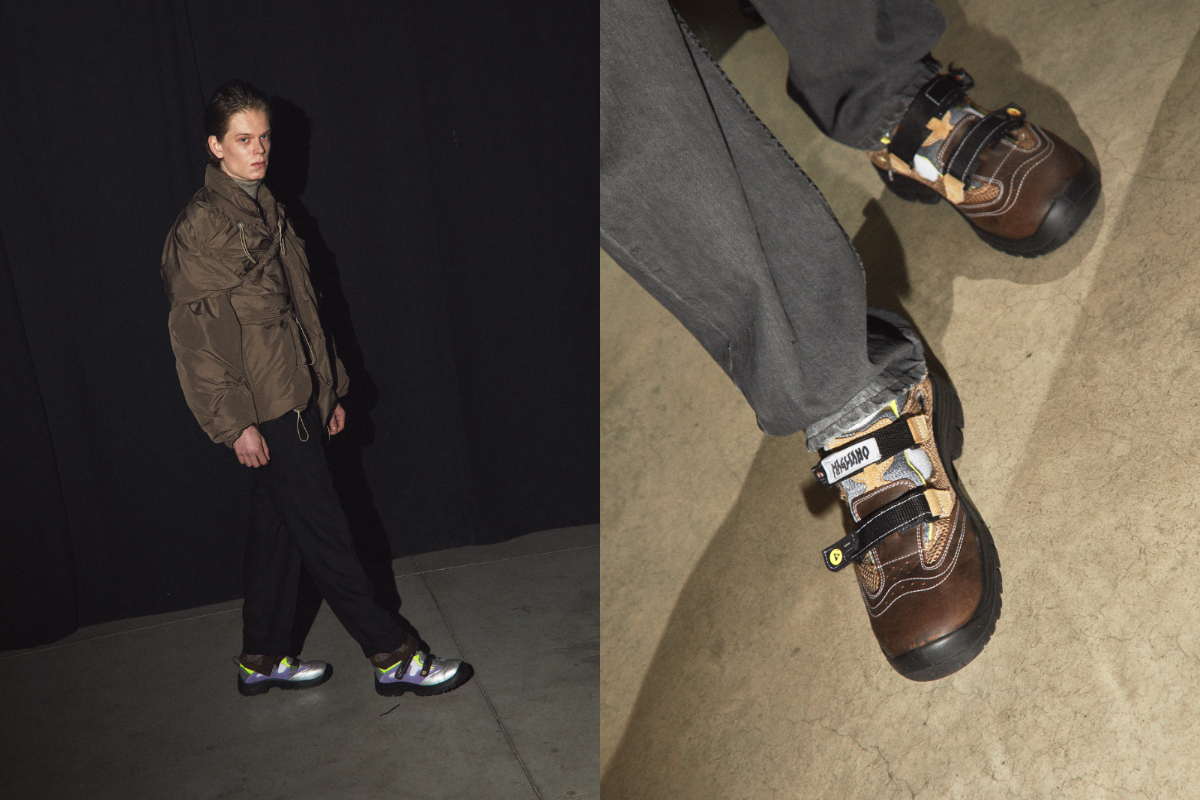 PHOTO CREDIT: MAGLIANO x U-POWER