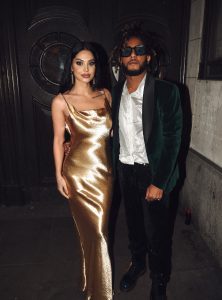 Photo credit: Nilesh Bulsara
In the realm of travel influencers, there are some couples who effortlessly capture our hearts and inspire us. Among them, Rich T and Leyla Moaser stand tall as the iconic power couple of the  United Kingdom. Last night, the couple made a grand entrance at the prestigious National Social Media Awards in London, leaving everyone awestruck with their fabulous outfits and magnetic presence. 
The Journey of Rich T and Leyla Moaser: 
Rich T and Leyla Moaser, the dynamic duo, have been on an incredible journey, sharing their love for travel through their social media platforms. Their genuine connection and passion for exploring new cultures have attracted a massive following, making them one of the most influential travel couples in the United Kingdom.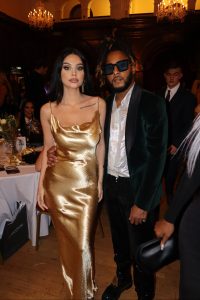 Photo credit: Nilesh Bulsara
Style and Fashion: 
When it comes to style, Leyla Moaser and Rich T never fail to make a statement. Known for their impeccable taste, they effortlessly combine comfort and fashion. At the National Social Media  Awards, they dazzled the red carpet with their fabulous ensembles. Leyla stunned in a gold silken dress, exuding elegance and sophistication, while Rich sported a silver suit combined with sparkly black trousers, that perfectly accentuated his debonair charm. Their fashion choices not only reflect their individual personalities but also celebrate their shared love for adventure and style.