Available Now.
Up-and-coming London-based brand Toron Studio are taking casual menswear by storm, proving to be one of fashion's ones to watch.
Having been born out of England's capital city in 2022, Toron Studio is the brainchild of Danish-born Jasper Toron, who previously led the menswear design teams at leading luxury labels Burberry, Givenchy and Brioni. This drop sees Toron Studio take a season-less approach to their garments, removing the constraints young brands often face and liberating themselves in order to translate a true sense of freedom, looking to Toron's love of Ancient Greek culture, the male body, and interior design for inspiration. Utilising the finest of materials as well as his experience at the very heights of high-fashion, Toron's newest selection of curated pieces reimagines masculine tailoring and inserts doses of comfort, sensuality, sexuality, and humour, with the brand also underlining its ethos of freedom of movement and removing old-fashioned constraints, catering for people of all sizes.
The selection of garments itself includes everything from silk scarves, shirts and drawstring silk trousers that can be combined together for a relaxed silhouette, tunics, shorts, as well as unstructured jackets, all of which can blend into one another to create effortlessly luxurious ensembles. Some notable standouts include a white, pink, blue and black Roman mural silk scarf adorned with homoerotic iconography, a blue floral Adonis button-down shirt, as well as a firmly Ancient Greece-inspired Apollo bull and serpent shirt.
Shop Toron Studio's pieces now via the brand's website.
Check out the lookbook below.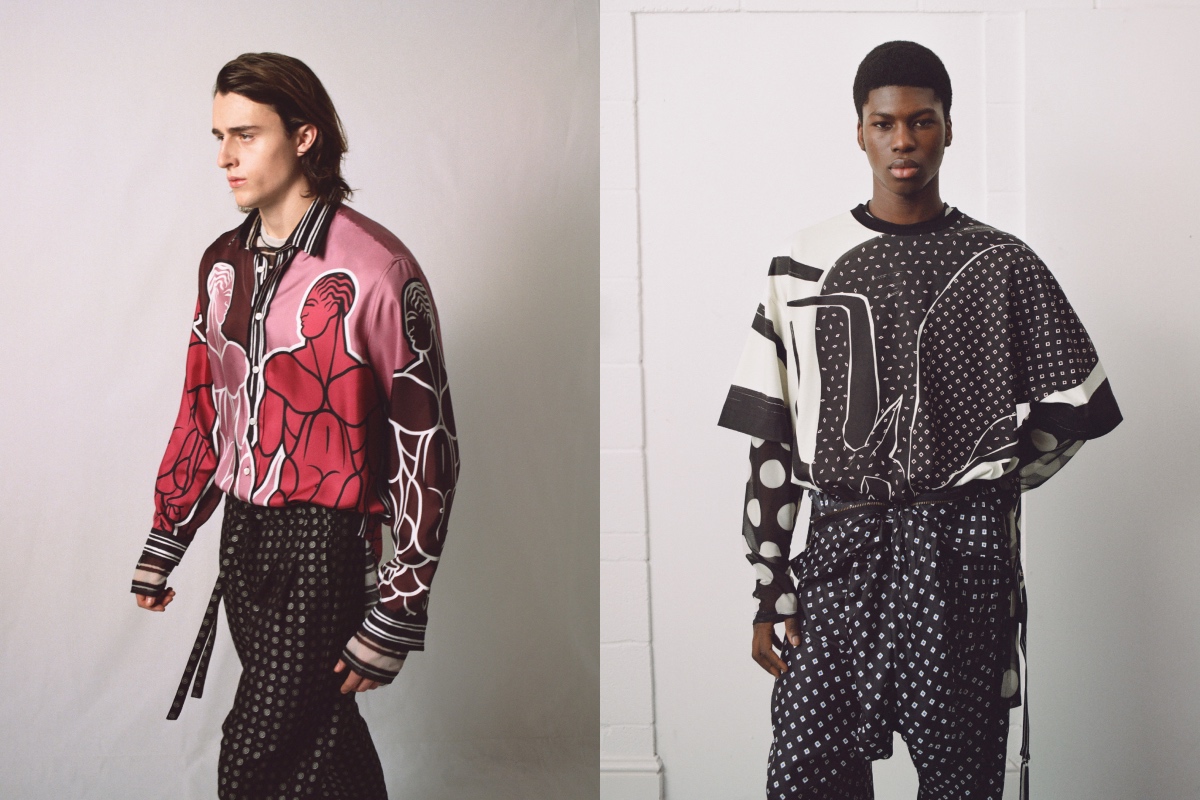 PHOTO CREDIT: Toron Studio