Since the announcement that the collaboration between Kanye West and Adidas will showcase at New York Fashion Week, we've all being waiting impatiently. As the suspense continues to build up day by day, out of no where with no warning,  Ibn Jasper revealed Kanye's new Adidas Yeezy 750 Boost sneakers for the world to see on Instagram.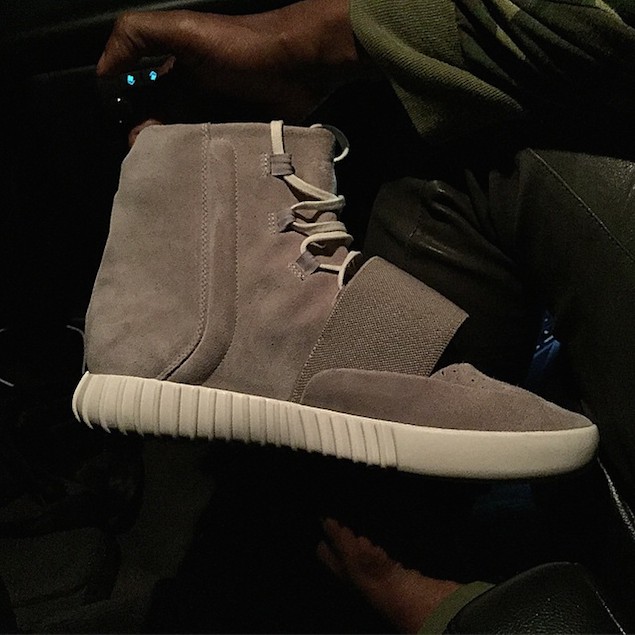 Back in November a photo leaked of Kanye West and a client taking a look at the Yeezy 750 Boost sneakers, and now we can get a clean sneaky look at the design. The sneaker design sees a transition of what Kanye's current style is today – mature. With some elements of the previous Yeezy styles from his collaboration with Nike but transformed into a much more toned down minimal upgrade and a high fashion approach compared to the previous athletic styles.
During the run up to the official release we've seen adidas launch a new Confirmed app which allows everything to stay-up-to-date with all adidas releases, a newsletter page which allows everyone to sign up for all adidas x Kanye West release dates and a supposed page called yeezy.supply which reveals the countdown towards the official debut next Thursday during New York Fashion Week.
But what are your thoughts on these sandy/beige Yeezy's? Do they make you want to buy them as much as the Kanye West x Nike collaboration? Obviously this isn't the full collection and there may be more designs to be revealed, but for now, let us know what you think on these particular designs.  Comment below.