Let your legs be a walking statement this summer.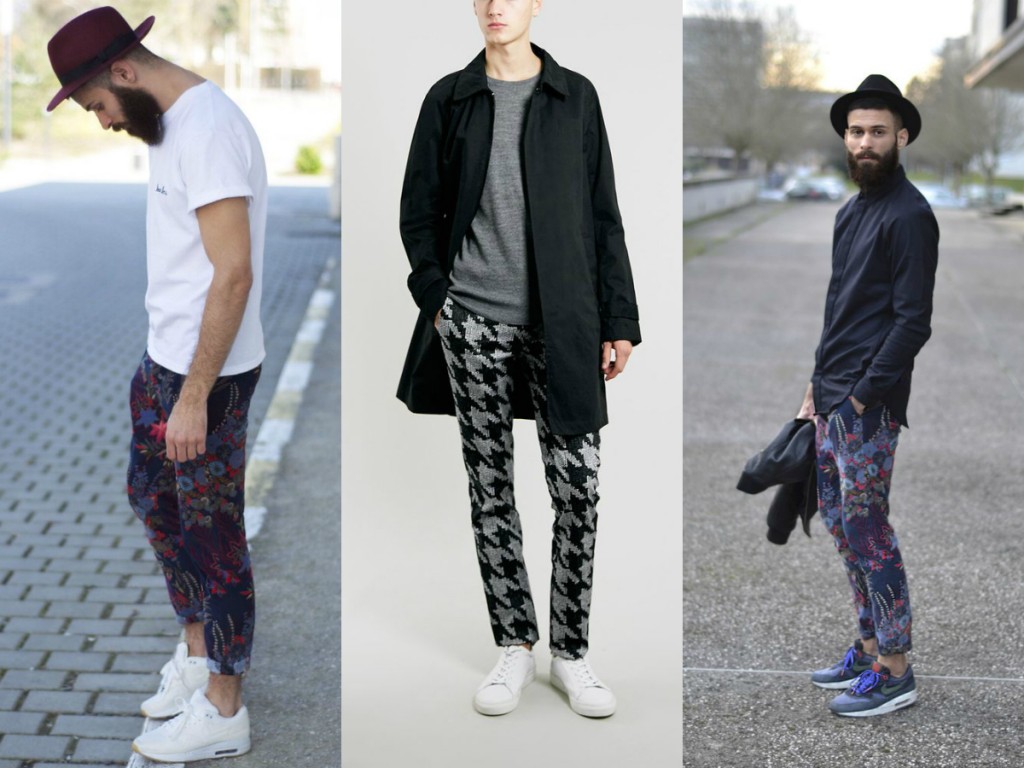 Often in menswear trousers are traditionally left alone and considered 'safe', but we here at PAUSE fully support breaking boundaries in menswear and this season its all about the printed trousers. More and more stylish men are walking the streets to show off bold statements, prints, and patterns on their legs which is turning heads and opening eyes in the best way possible.
We've put together a guide to show you how it's done by the best of the best. From every style – bright, floral, summer vibes to minimal, artistic, and dark designs. We at PAUSE guarantee that there is a style of printed trousers out there for you and we are here to show you how to style them so you don't overdo it, but to cause people to PAUSE your style moment.
Kicking off with summer vibes – it takes a certain kind of cool to pull these off, and that type of cool revolves around styling. Pick a bold printed trouser, that will be the main focus of your outfit, then work around your trousers with simple pieces that compliment your trousers but do not clash against them. It's all about enhancing the look of your trousers with a top, shoes, sunglasses, and attitude.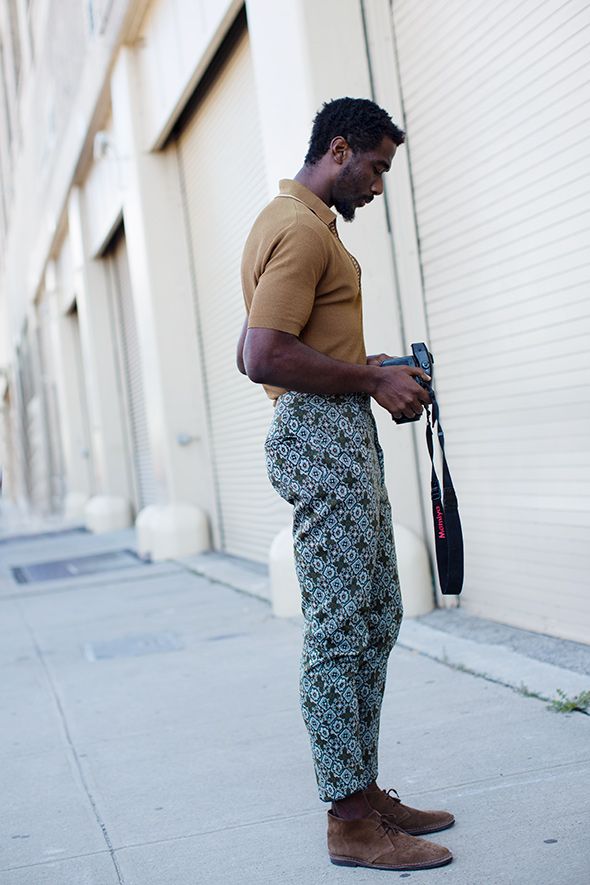 These types of trousers are perfect for summer, they give a chill vibe but still show you care about how you look and that you know your stuff when it comes to fashion and how to put an outfit together.
If you still want to make a statement with your outfit and you're feeling brave, but don't want to work with printed ones PAUSE suggests selecting a bright vibrant colour and have the rest of your outfit in the monochromatic colour palette. This will highlight and keep the focus on your trousers whilst keeping your aesthetic minimal and cool. Mr Flyy Campbell shows us how it's done – and is definitely a moment to PAUSE.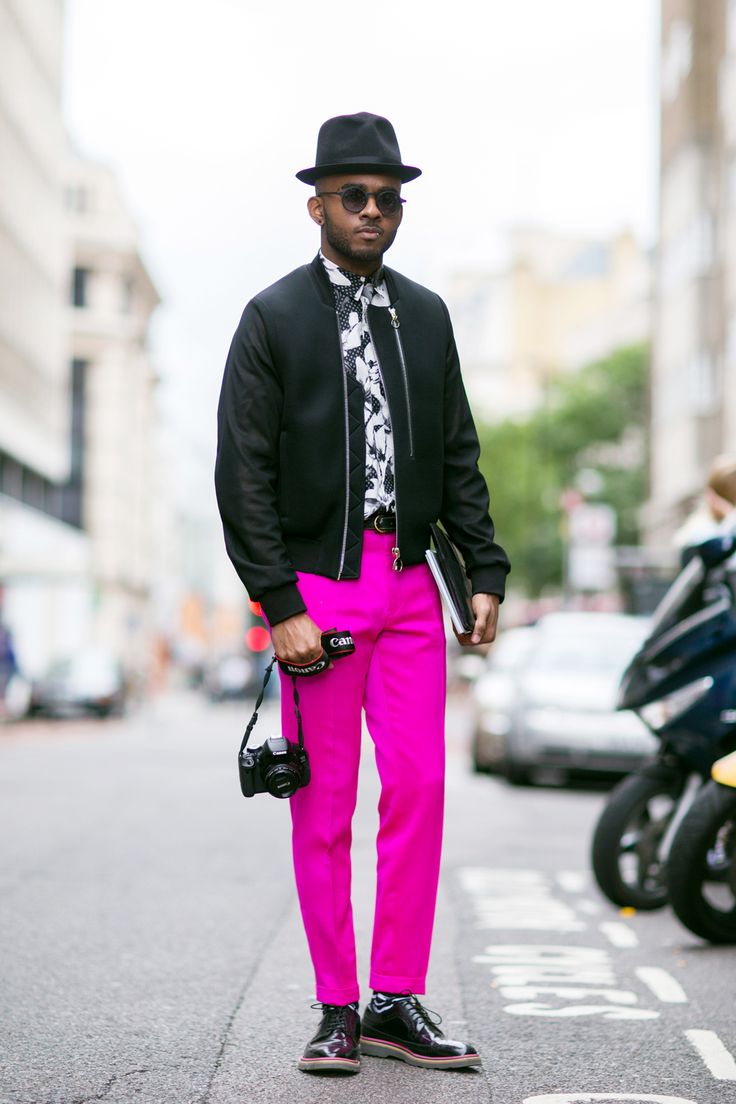 Summer trousers don't always have to be printed tropical patterns, or vivid colour schemes. There can be a cool calm vibe to your summer gear which works equally as well. Think of muted blues and greens that give a cooling vibe to the summer heat, or burnt oranges, reds, and pinks to go against the hazy sunset. These still give you the opportunity to make a statement, but in effortlessly laid back kind of way. These guys show us how it's done – one formally cool and another one chill and contemporary.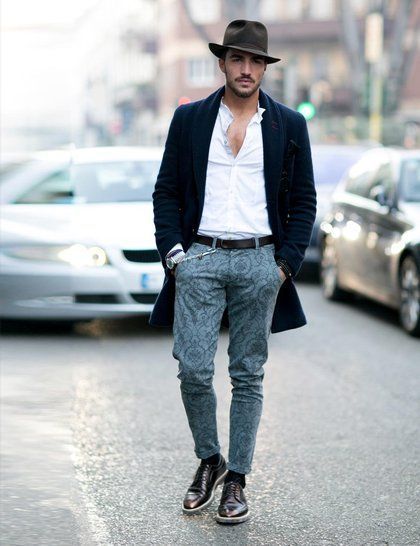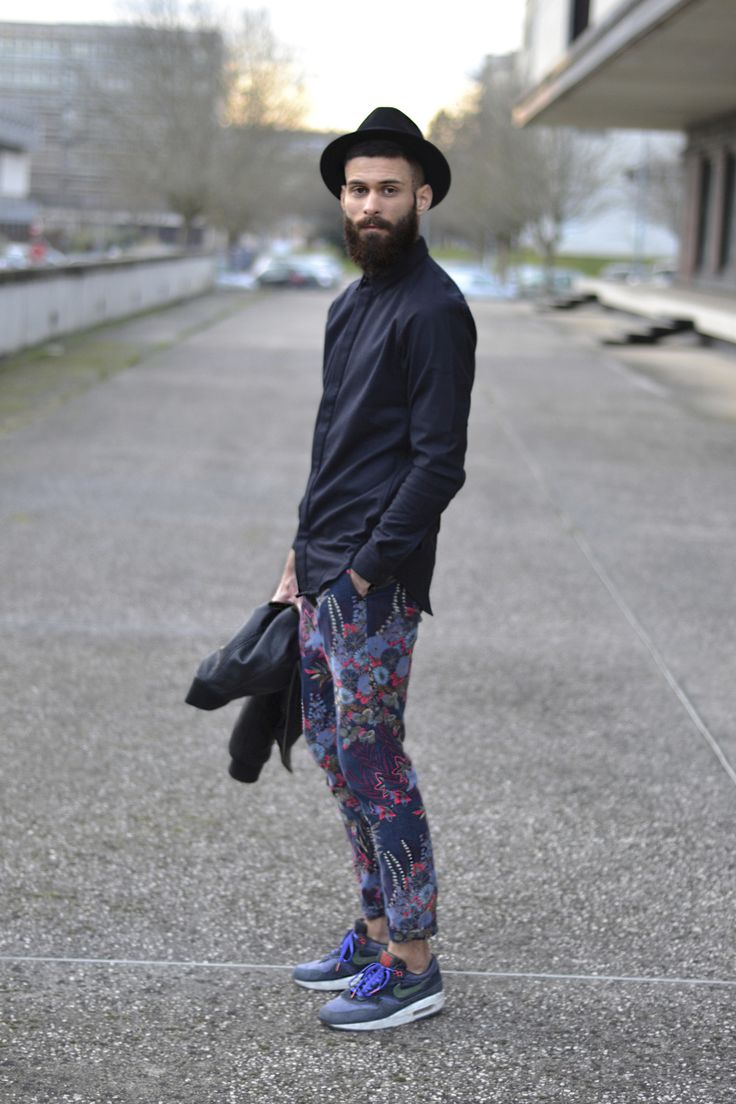 Now for the guys that are more black and white chic, don't think there isn't anything out there for you. However the same rules apply, you don't want to clash several patterns together just because they're within the same colour palette. It's all about finding one key pattern and working with that all over, or just keeping it in the trousers. There are a variation of patterns you can choose – from houndstooth to grid – these trousers give a more dark, artistic, and smart vibe to your outfit that can work in any season depending on how you style it.
These large houndstooth trousers give us a mod vibe, and are perfect for any season as long as you don't overpower them. Pick a style, then a mood, and then go from there.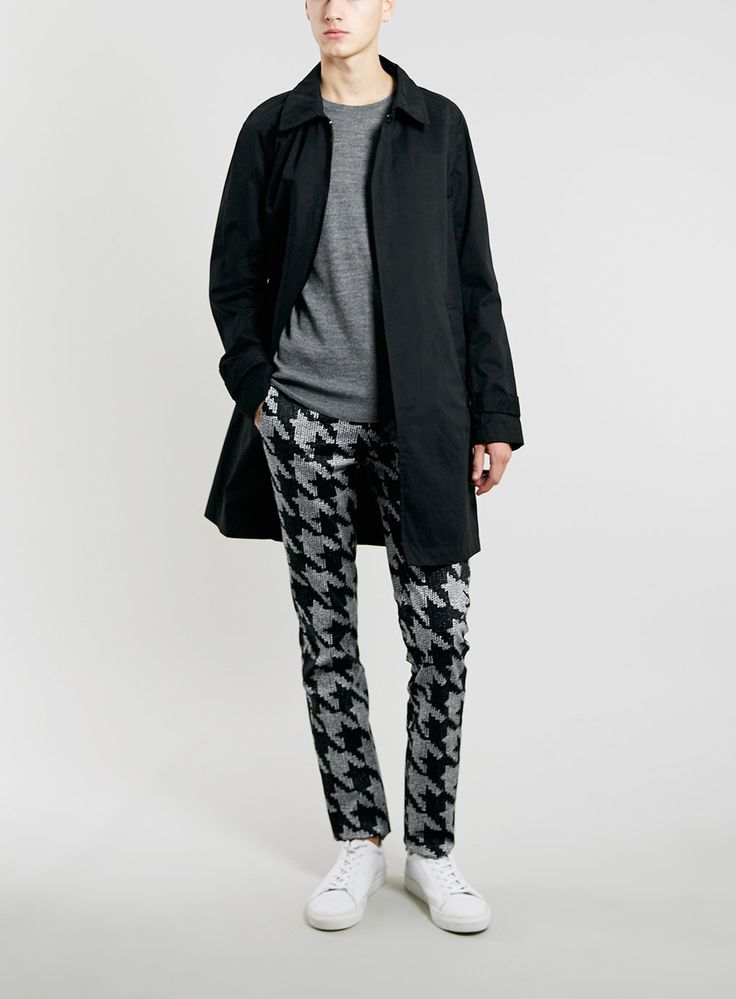 If you wan't your trousers to not be the main focus of your outfit, but to be a main part of your outfit as a whole then we recommend these minimal but effective pieces.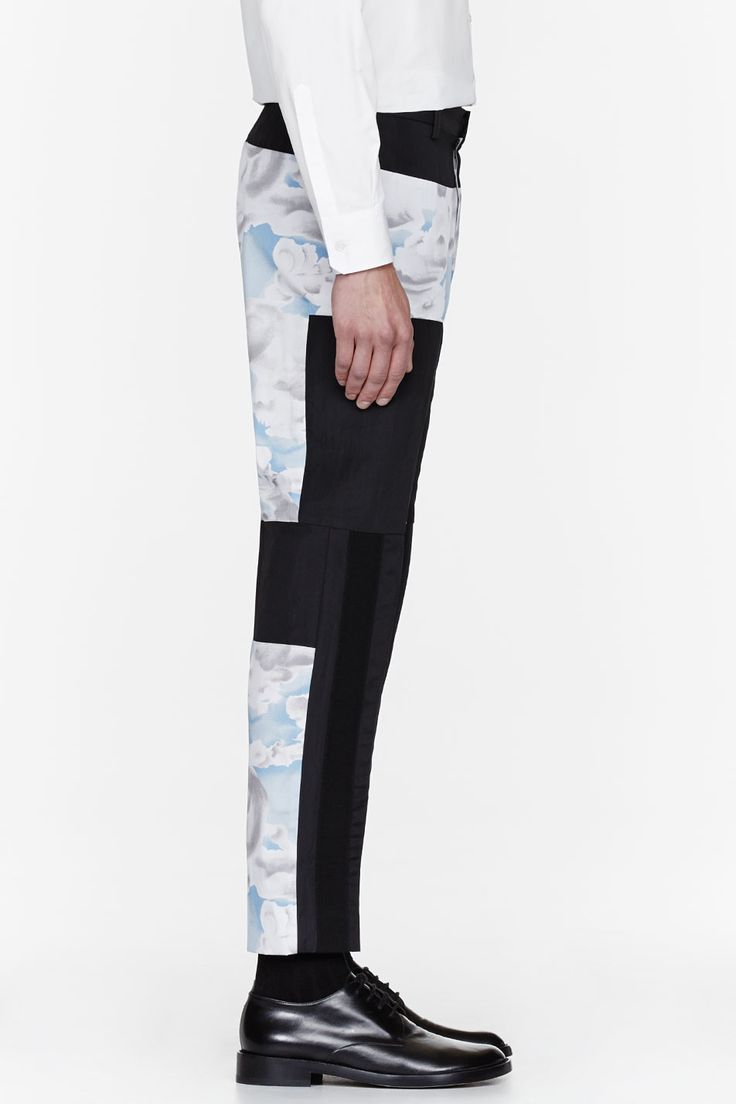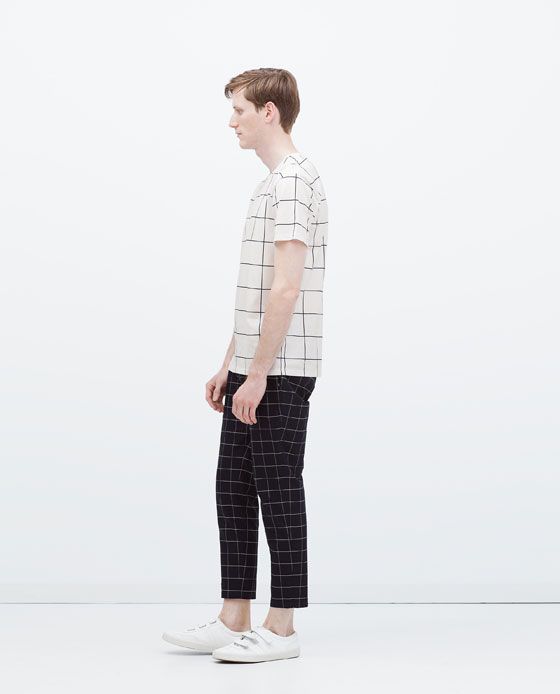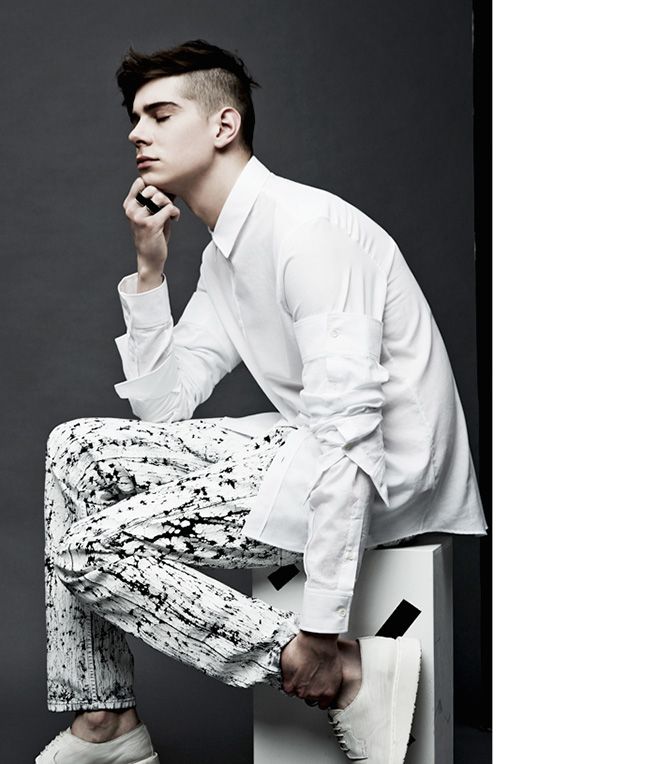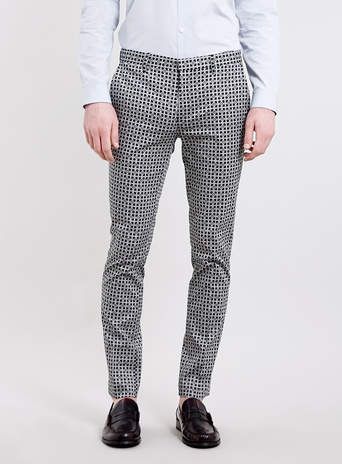 Take a risk and walk your statements on the streets. Follow these steps and people will PAUSE.
Shop our selection of printed trousers to buy now: