Belstaff's SS16 collection 'Desert Explorers' draws inspiration from the British desert explorer and military aesthetic, whilst not forgetting the practical and technical use of menswear.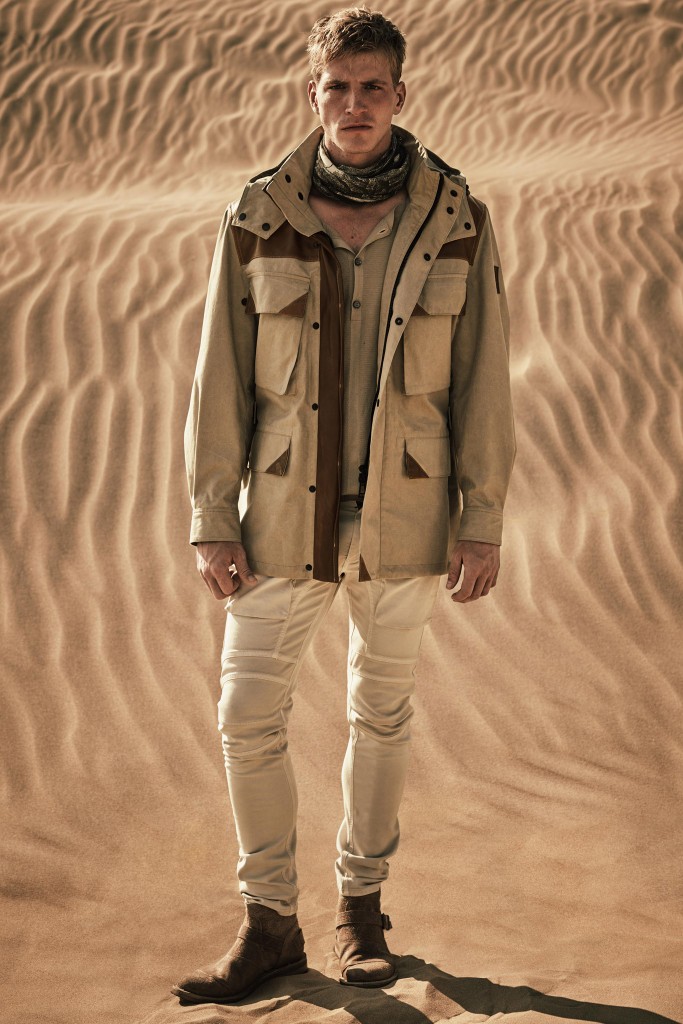 The collection was presented at LCM, with guests such as Alice Cooper, Jack Fox, Dermot O'Leary, David Gandy, Hu Bing and Oliver Cheshire in attendance.
For Belstaff, SS16 is a case of evolving elements of their military and heritage gear for a more modern identity. Although the British brand has create a more modern look, the collection has strayed from its tradition to innovate. With climate in mind, the brand explored material, weight and function when designing SS16.
The collection itself, although luxury, is wearable for the modern man during the summer in the day, focusing heavily on stone and white tones for their garments which PAUSE loves.
Outerwear looks strong for SS16 with a mixture of military inspired brown leather jackets, desert suede jackets and monochrome camo jackets.
More military inspiration is evident through its cargo trouser detailing, military style patches and buttoning.
What do you think to Belstaff's military SS16 collection 'Desert Explorers'?