Cadet Spring/Summer 2016 collection from New York Fashion Week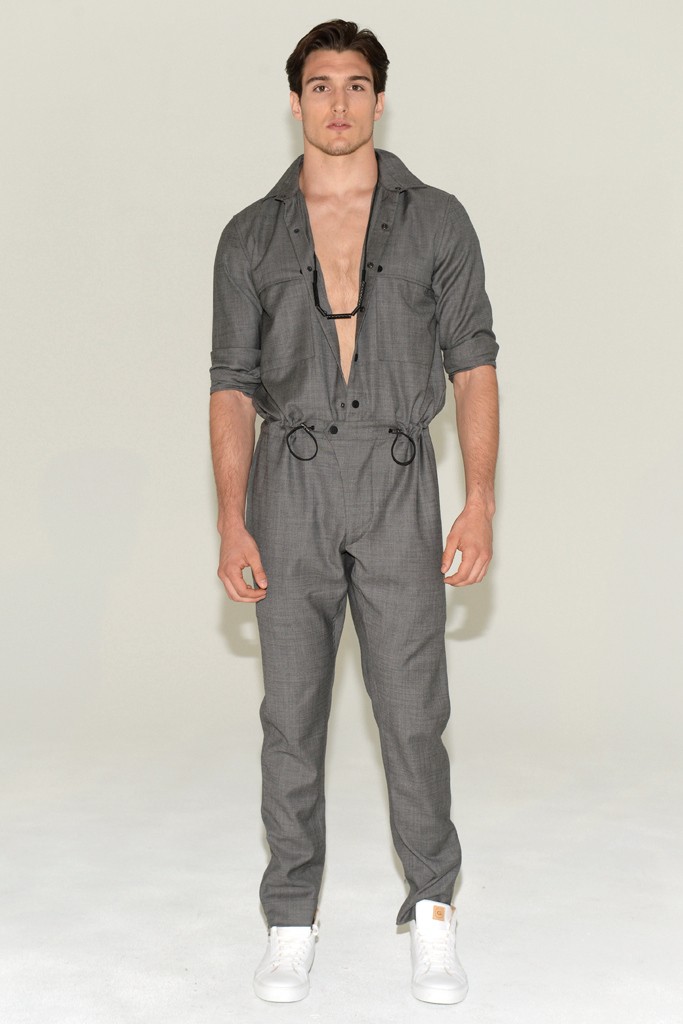 Up and coming label Cadet is on the money with it's Spring 2016 Collection, as it adheres to this season's utilitarian themes and classic military references, buy in neutral palettes with bursts of metallic grey, stripes and digital prints. The collection spanned many different looks, from a jumpsuit, to micro shorts, to a utility jacket.
Many pieces were seen tightly belted across the waist; with some buttoned-down to reveal bare chests –  another common theme. Body warmers were exhibited with no undergarment, and models also wore translucent vests. Upturned collars also featured heavily throughout the collection and conveyed boyish arrogance, while accessories, such as a belted munitions pouch, were a classy touch to an otherwise relaxed collection.
The entire collection from Cadet's Spring/Summer offering is available to view below.