Julien Macdonald Spring/Summer 2016 collection showcased at London Fashion Week.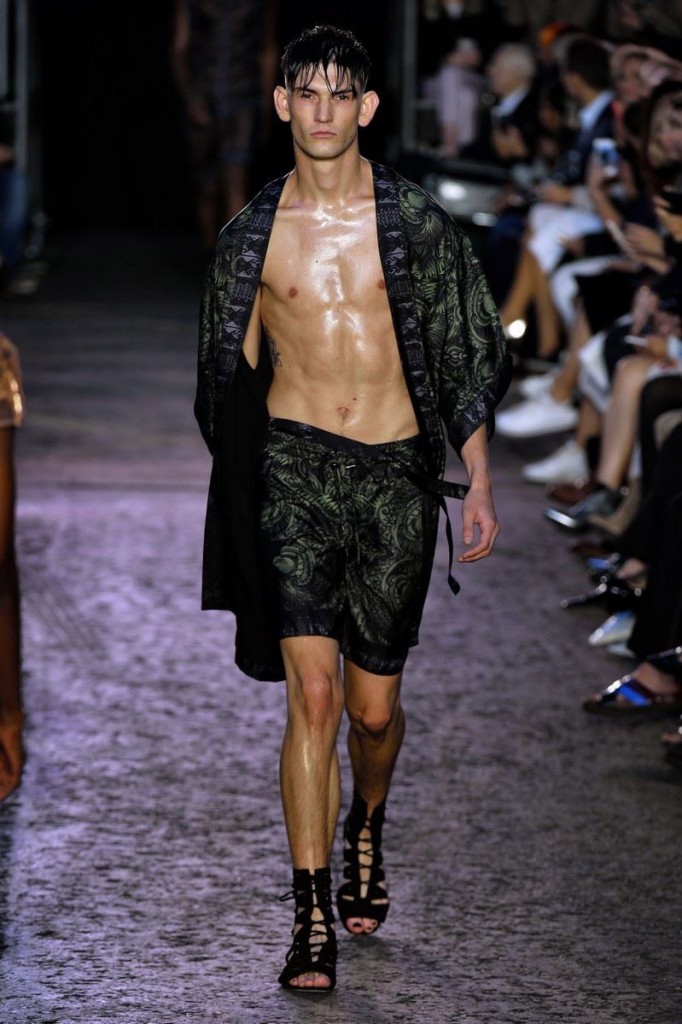 The collection takes you through my Indonesian journey of breath taking natural beauty, intricate textiles and colourful paintings. Julian Macdonald for Hello! Fashion
In a classic combination of oiled skin and wet hair – and with the little help from London's sun shining upon the fashion show – Julien Macdonald took us quickly from London to Bali where, he said, graphic designs met opulent embellishments. Under the atmosphere of the Spring/Summer 2016 collection, the models also channelled their tropical outfits, confidently walking the runway.
However, it seems like Indonesia wasn't the one and only core inspiration for the designer. Macdonald also took on the Greek soldiers theme during London Fashion Week, with their striking laced high sandals. And with the glamorous cachemire pattern displayed over the short-sleeved blouses and shorts, the large t-shirts and the long tank tops that were part of the show, Julian Macdonald added some relaxed details such as the zips on the sides or the crochet knit sweaters.
Check the photos below: