An 11-year-old breaks gender boundaries in Acne Studios' new Campaign.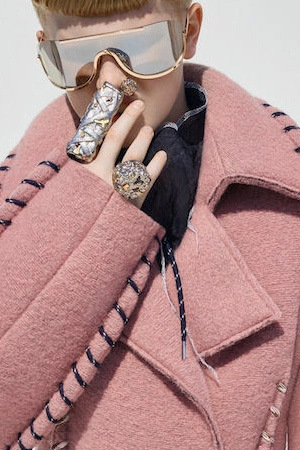 The star of the latest groundbreaking Acne Studios' campaign is no one but Frasse Johansson, the 11-year-old son of Acne Studios' founder Jonny Johansson. Frasse breaks the gender boundaries by wearing heels, womenswear and a purse; on the choice, Jonny Johansson explains "I've seen this new generation's attitude to fashion where the cut, the shape and the character of the garment is the crucial thing, rather then seeking approval from society or to follow set norms. I immediately pictured Frasse, since he embodies this new breed to me. I asked him and I'm happy that he wanted to be a part of the campaign".
The pictures starring 11-year-old Frasse have been chosen to hit several outdoor advertising spaces in New York, London, Paris and Hong Kong, while the collection will be available in stores and at the brand's online store from September 10.