Nike unveils red Roshe One sneakers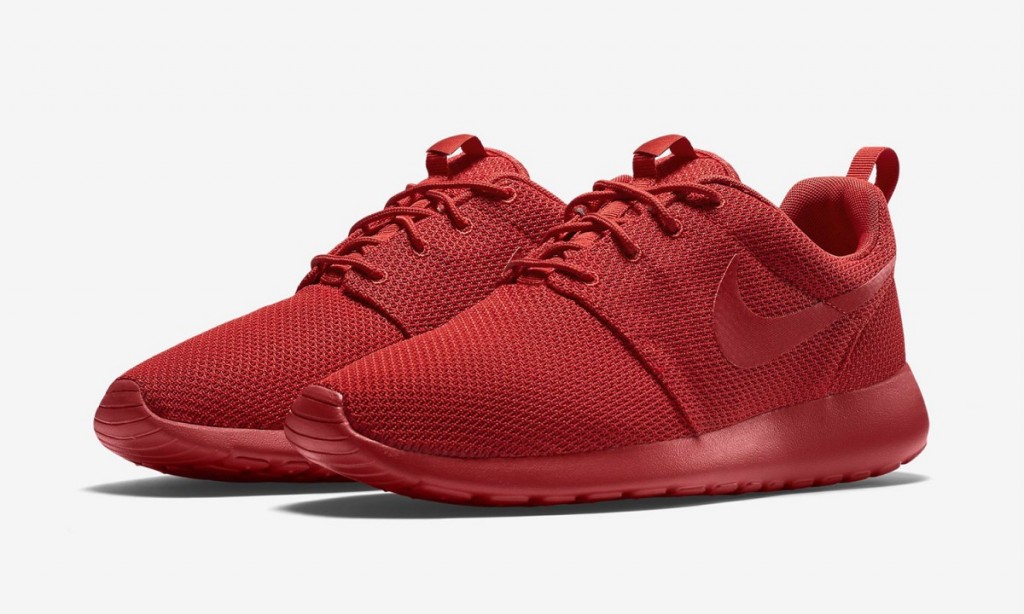 It sounds like we must include red as one of the Fall/Winter 2015 key-colours season. As the red Roshe One arrives in store, Nike takes on the vivid colour to emphasize our minimalist outfits this time, the occasion to spice up the winterish season. The sneakers are available on Nike's online store for approximately $75.
Check the photos below:
Winter is coming. Although this phrase is loaded with a mix of fear, danger and darkness in the famous, audience-gathering show Game of Thrones (you may have heard of it), the arrival of the Fall/Winter season is music to our ears.
Think fur and feather, cashmere and leather, new styling and fresh colour matching. You'll see, you are – and look – nicer during Fall/Winter.
1 – As you probably know (or feel): "Winter is coming".
2 – But so are your new outfits ideas.

3 – Think about all those furs you can finally wear this season.

4 – Think about those new scarves, waiting for you.

5 – Think about new hats.

6 – And even new gloves.

7 – Getting ready everyday just becomes easy as your Fall/Winter coats do the talking.

8 – Now, you can show off the best statement pieces of your wardrobe.

9 – And no one questions you dressing in black anymore.

10 – In fact, they start to wear black, just like you!