It looks like Peckham-born John Boyega's rise to stardom happened in the blink of an eye, but there is no doubt that the actor has reached his new status thanks to a recipe made of hard work, determination… and tears. For British GQ Style magazine, Boyega reveals a touching and strong personality, under the eye photographer Daniel Sannwald. For the photo shoot, the British actor styled his outfits with statement labels such as Phillip Plein, Dsquared2 and Sunspel.
Check the photos below:
On auditioning:

"I was unleashed into seven months of auditions. It was like The X Factor but without the TV show around it. It was intense."

On reading the script:

"When I read the script I cried, and I'm not really a big crier… I'm more like a frog-in-the- throat kind of guy, who'll try to hold it in and make sure I don't let it all out."
All-black-everything from G-Star for AW15.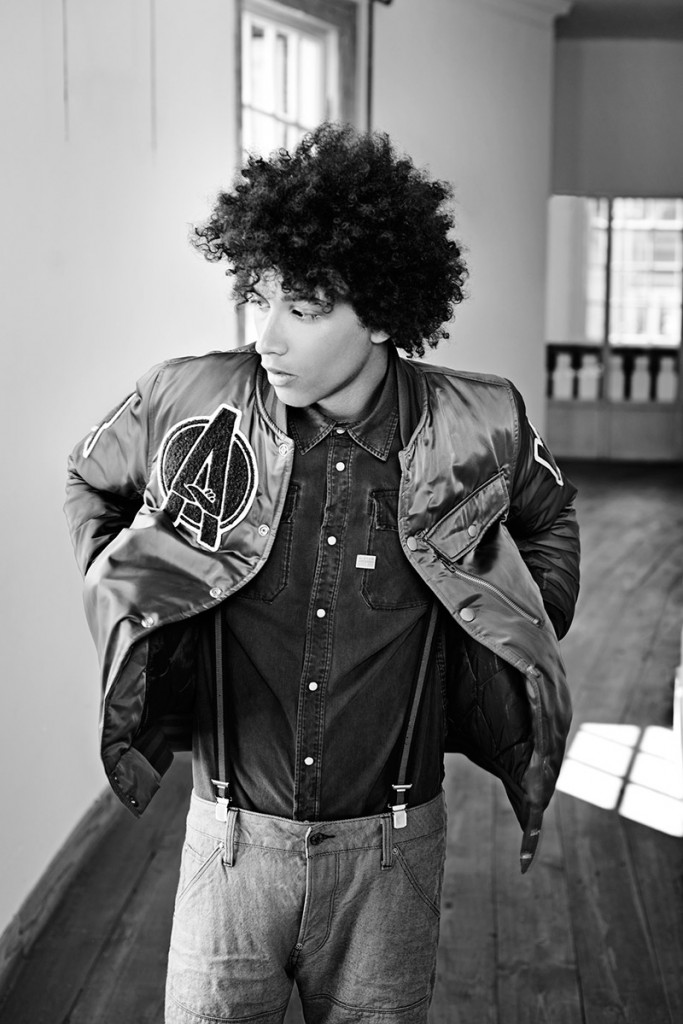 Dutch clothing company G-STAR RAW have released their lookbook for the fall/winter season. G-star are back with an impressive collection of winter inspired garments, proving that too much denim isn't always a bad thing. With a variety winter tonal garments, the new collection really does catch the urban, yet modish look.
See below for the full lookbook: