Diadora's Trident 90 NYL Sneaker see's metallic retouches as part of Barneys "BNY Sole Series."
An amalgamation between high fashion retailer such as Barneys and a brand that is soaked in heritage such as Diadora can only result in a premium, timeless product. Diadora's classic Trident 90 NYL receives a deluxe metallic refurbish as part of Barney's on going "Sole Series" for 2015.
The collaboration introduces premium Italian leathers with perforated detail to reveal luminescent gold and blue tones,that simply scream quality and excellence. In contrast, matte and smooth leathers are added to the shoe to bring a balance that stops the sneaker from coming across as tacky and snobbish, which we feel is the perfect way to market such a collaboration; intertwining Diadora's tradition orientated work ethic and Barney's signature premium aesthetic and bravado.
This new collaborative release is available now at Barneys NY for $315 USD (approx £204 GPB0 here.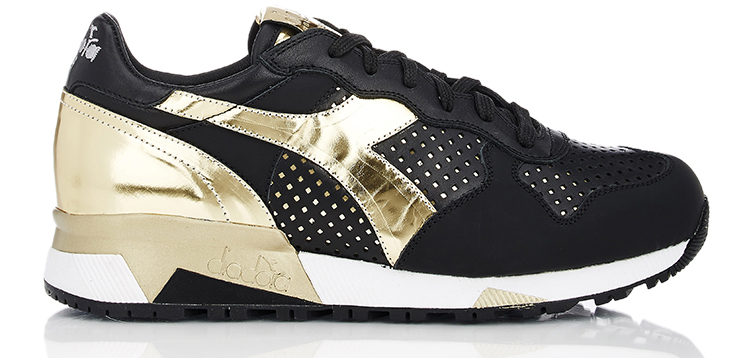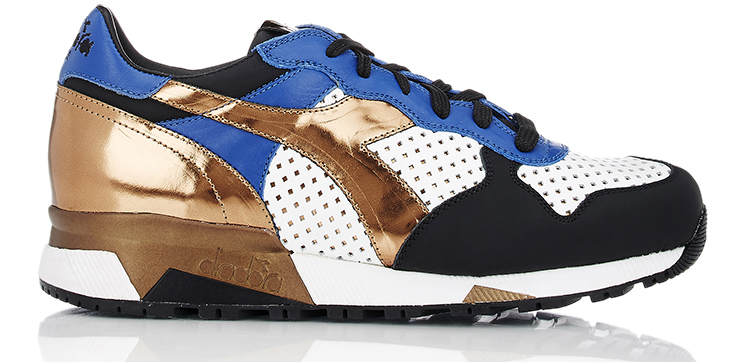 Bieber sports off OFF-WHITE.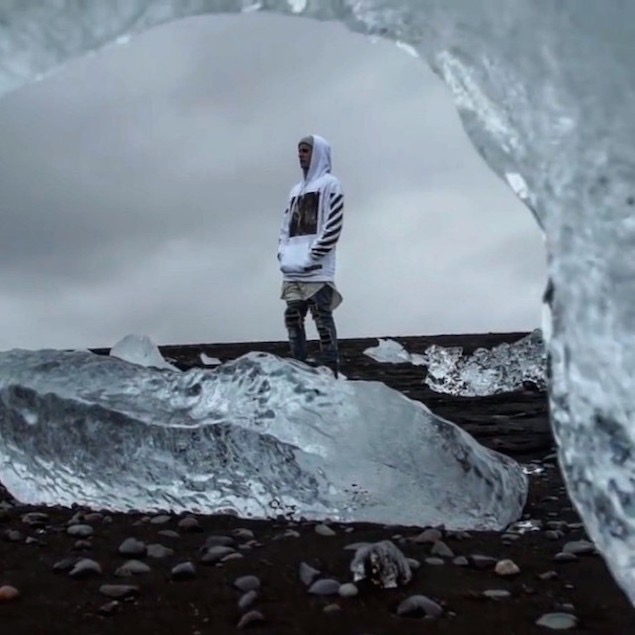 In the midst of releasing his newest full length project, "Purpose" Bieber has undergone a massive style refurbish over the past years and further flaunts this change by wearing some of the most coveted street wear items out to date. Rocking Virgil Abloh's "Off-White Carvaggio Hoodie" along with another Abloh piece from his Off-White collection, blue distressed denim jeans are outfitted with the hoodie. In a possible celebration of the Kanye West's recent release of "YEEZY SEASON ONE," Biebers sneaker of choice for his music video is the Adidas x Yeezy Boost 350, completing the circle of the current streetwear uniform.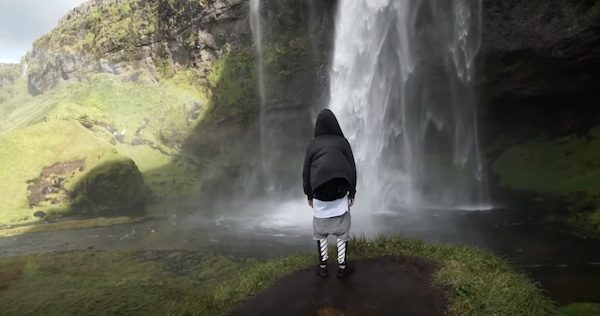 Justin's outfit is current, stylish and personal, as its similar to fits he's been spotted in recently, I say the change in style should be commended as a great one.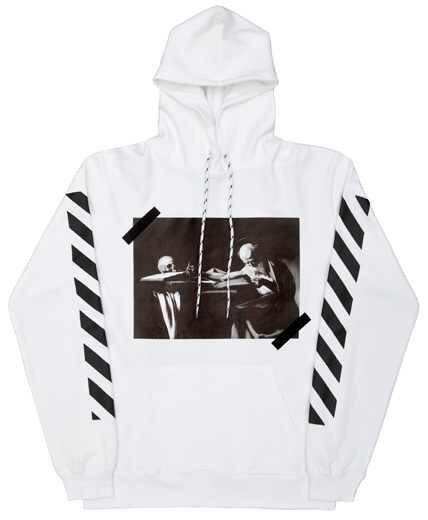 OFF-WHITE C/o Virgil Abloh Caravaggio Hoodie – click here to buy now.