PAUSE investigates one of fashion's most prevalent issues.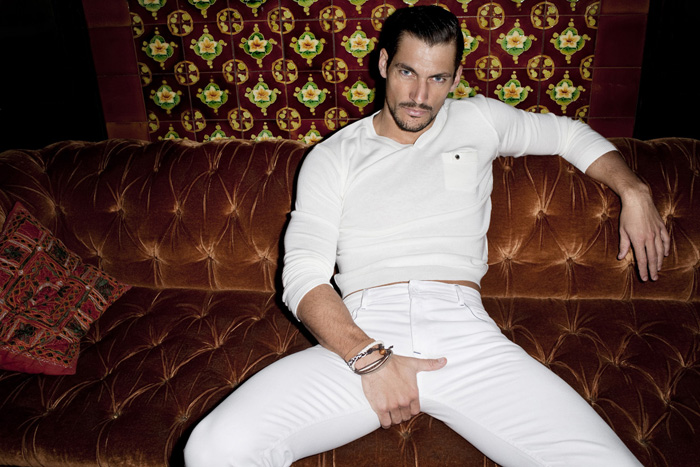 From 'The Full Monty' to David Gandy's M&S adverts, it seems as though men are becoming the face of objectification however, unlike females, sexual harassment in the male modelling industry goes undiscussed even though the issue has been happening for years.
Nowadays you cannot go anywhere without seeing an advert of a buffed up topless male model trying to capture the hearts of bypassing consumers to purchase their product. There have been countless cases in adverts where men are being showcased purely for the focus of their bodies and how it is sculptured.
When did fashion cease to be about the clothes and more about the body? Maybe the standards in the male modelling industry are too high.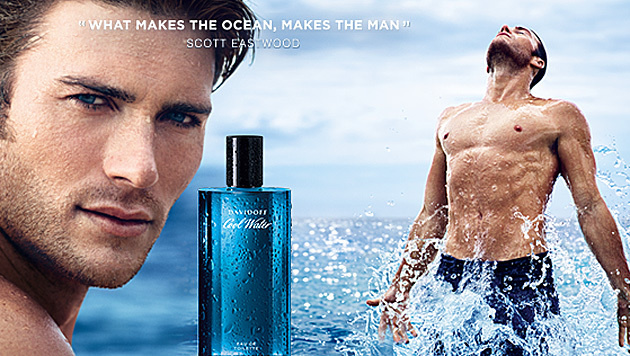 Scott Eastwood in Davidoff Cool Water campaign is a prime example of a man being used to sell a product. Paco Robanne's latest female fragrance 'Olympea' which features a female model smiling directly into the camera signifying her enjoyment and pleasure after intruding on two male models getting changed. Men are becoming the forefront of objectification and it seems like this issue is happening a lot more frequently.
Even though the objectification of men is becoming a hot topic, there aren't any in-depth discussions about men being harassed. PAUSE had an insightful discussion with model Aaron Miller about sexual harassment towards male models.
"Have I ever been sexually harassed at while at a photo shoot? The answer is no however, I appeared at a photo shoot at a university and a man asked me to basically get naked. While I stood there naked covering my bits with my hands, he was telling me the reason this is, is that as a model in the London Fashion week, I need to be comfortable with walking around naked, being able to let men see me and  being photographed naked. Afterwards I somehow found out that this guy doesn't exist and now there are pictures of me naked in a basement somewhere. He was using my vulnerability as a model and the passion in my eyes to do to anything I need to do to make the dream work. He took advantage in a very manipulated way."
One thing is clear, it seems as though sexual harassment happens in the smallest of ways. The model went on by saying "I was on the plane coming back from Milan this year and I was sitting next to someone who is a massive face and influence in the fashion industry. He looked at me and said I will give you fifty grand right now if you suck my dick on the plane and then I will drop you home by Uber. I said, brother I am your forbidden fruit, that's never going to happen and I think he respected the fact that I said no straight away because he started to expose the industry to me. He started to expose some of the biggest London catwalk models that I see on the runway."
What got to us at PAUSE was the last bit. "These designers used to tell me it's about the power of your mind, it's all about knowing and never stopping. I found out that a few male models that I see during fashion week and at castings are sleeping with some of the world's biggest designers to secure jobs at their latest fashion shows. Male models are literally selling their souls for the quick fame and lying down with designers for money that is sexual harassment to the fullest."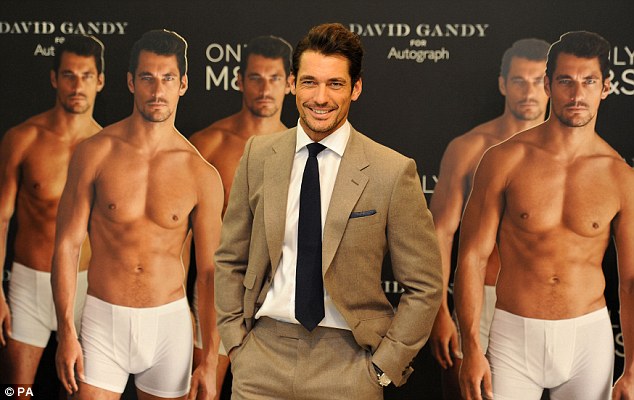 Well it seems as though one thing is truly clear – male models do not want to talk about sexual harassment whether it's currently happening or has previously happened to them or to one of their peers. If it gets back to the client and the culprit is identified, the models career could be destroyed depending on the culprits' status in the industry. That is scary enough.
Admittedly, it appears this issue is going to be an ongoing issue due to success being the prime objective in a model's mind, however is to worth your dignity and self respect being tarnished for a quick buck?