Lacoste designer Felipe Oliveira Baptista saluted the audience wearing a "René did it First" sweater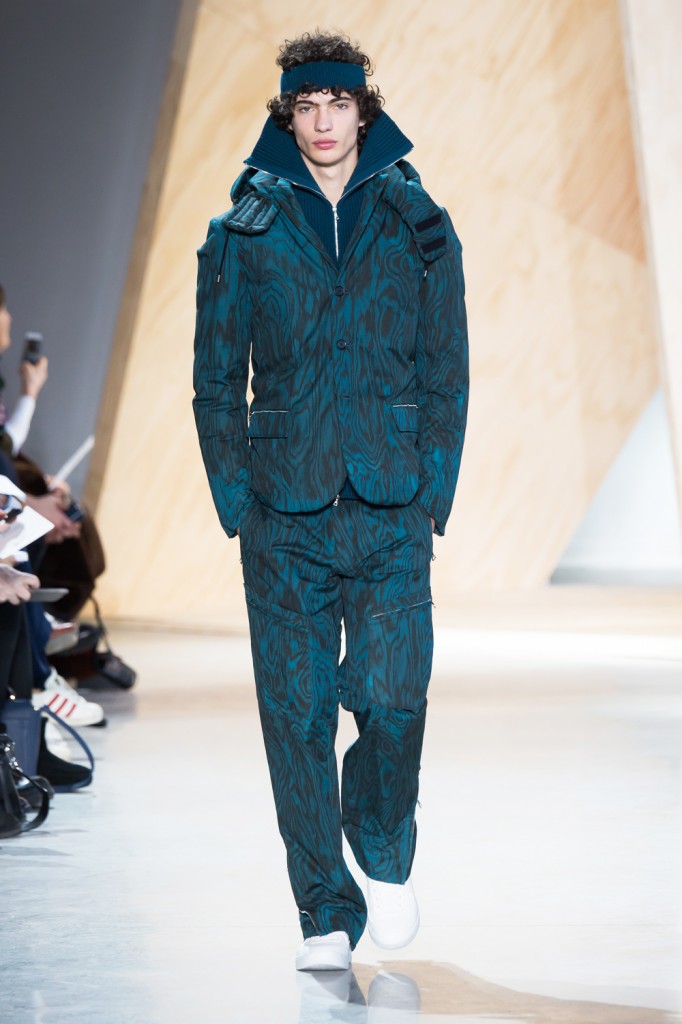 "René did it First" was, in four words, the most complete and appropriate sentence that could sum up Lacoste's Autumn/Winter 2016 collection. Paying homage to the French label founder René Lacoste, designer Felipe Oliveira Baptista drew his inspiration in the quintessential origins of the sports-friendly silhouettes with a thing for ski outfits, vinyl pieces and oversized ribbed sweaters.
Displaying looks for both menswear and womenswear in the Autumn/Winter 2016 collection, Lacoste seized graphic prints and effective cuts in a reminder that next season will be as dynamic and modern as the previous ones. René would be proud, indeed.
Check the menswear collection below: