For AW16 Michael Kors has seemingly addressed the nostalgic within us.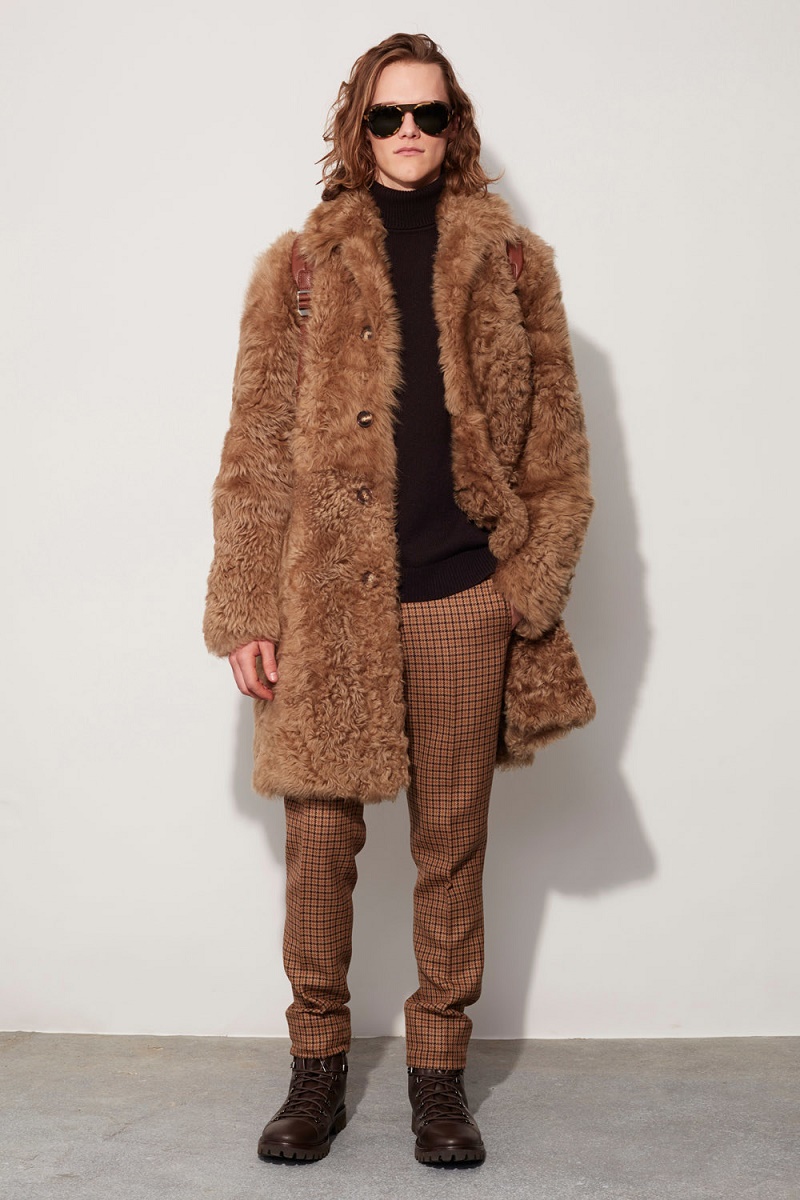 Michael Kors incorporated our childhood best friends 'The Teddy Bear' into a collection that is so invested in what men actually want. The collection focuses upon the hybrid, offering outerwear that is suitable for all cityscapes, whether you are in Los Angeles or New York.
Membrane-backed wool was used across skinny-fit trousers, structured jackets and outerwear. Whereas streetwear and urban influences appear to have been dominating the New York shows, Kors looked back at what a man really want sin his Autumn/Winter wardrobe. He takes influences from a sort of alpine inspired dream, where men are clad in luxurious furs and embrace the finer things in life. Tweed trousers teamed with fur coats and heavy-duty boots are reminiscent of an affluent Aspen lifestyle, whilst chunky roll-neck knits keep things stylishly modern. The colour palette of Kors' collection is everything one could want for Autumn/Winter, with camel, tan and dark red complimenting monotone yet exceptionally stylish shades of black, grey and white. Outerwear comes in the form  of long overcoats, puff jackets, parkas and pea coats, with several offering a small dose of fur in true Michael Kors style.
The line of aesthetically pleasing products continues with a series of backpacks, holdalls and head gear, all in the same palette of neutral tones. This is a serious collection that strips back the over-the-top side of elaborate and attention seeking fashion, and gives consumers exactly what they want.
See the full collection below: