Could this collaboration be the ultimate fusion of East meets West?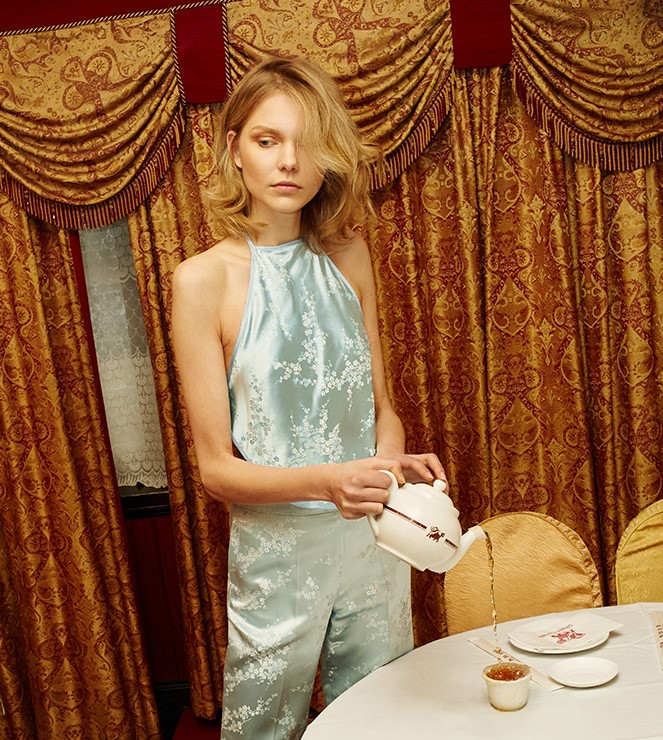 Pearl River Mart first opened its doors in New York's Chinatown in 1971 with the ambition to introduce quality Chinese goods to America. Since then it has taken off and become a go-to for everything from oriental foods to paper lanterns and home decor. With Chinese new year being celebrated yesterday, Opening Ceremony thought it appropriate to release details of their new exciting collaboration with Pearl River. Opening Ceremony have represented many different countries over the years but have officially declared 2016 the year of China. They are dedicating this year to showcasing the very best of Chinese talent featuring Chinese designers who are based not only in China but all over the globe. Established designers Anna Sui and Vivienne Tam will collaborate with the company as well as lesser known brands such as Ms MIN and Wander.
President of Pearl River, Mrs Ching Yeh Chen says "This collection not only celebrates the cultural interplay between the East and the West but also between different generations; which have been our company's guiding principles for over 45 years." Opening Ceremony meets Pearl River really is the ultimate fusion of East meets West, the collection features typical OC silhouettes in Chinese jacquard prints and emblazoned with cherry blossom and lotus motifs. Traditional Chinese garments such as a jacket with a mandarin collar are given an American makeover by being introduced in a denim texture. Other strong themes in the collection are innovative technology and androgyny.
Celebrate the Chinese new year in style with a piece from the collection, the jacket embroidered with dragons is undeniably a PAUSE favourite.