Adebayo Oke-Lawal presented a colourful collection at South African Menswear Week.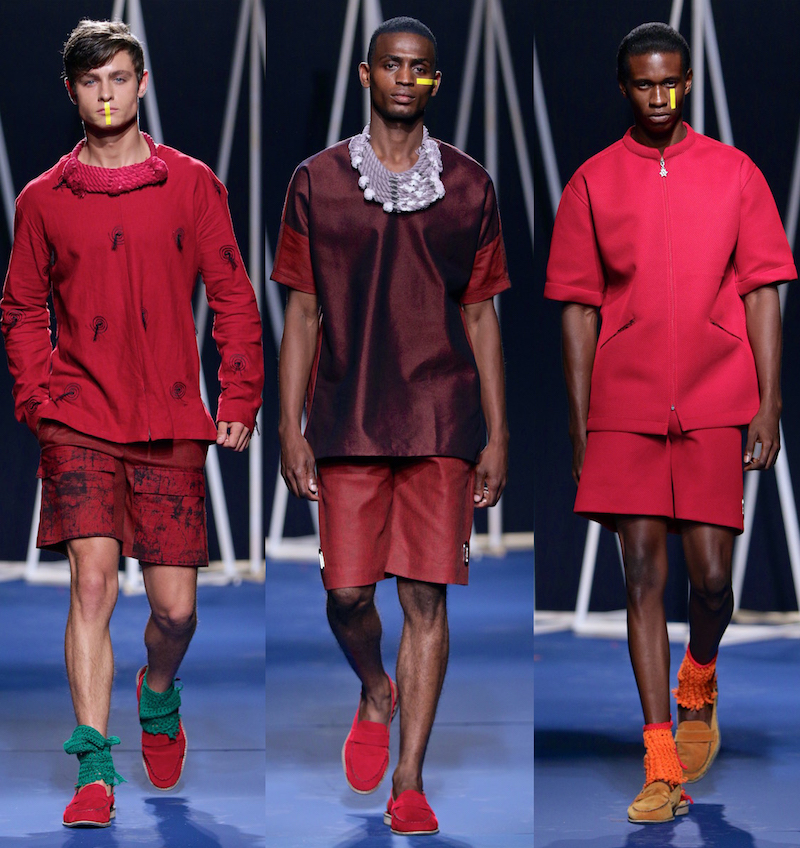 Adebayo Oke-Lawal is the designer behind one of Nigeria's biggest menswear brands, Orange Culture. He showcased his latest Autumn/Winter collection earlier this month at South African Menswear Week.
Oke-Lawal states on his website that the Orange Culture demographic is a 'creative class of men who are self-aware, expressive and art loving nomads', there is no doubt that his latest offering will appeal to this audience. There is a strong sense of freedom and playfulness in the collection which is full of bold colours and electric prints. There is a relaxed sporty aesthetic which is reinforced through oversized knits, leggings and track pants with stripe detailing. Quirky slogan sweaters with phrases such as 'touch me' display the designers sense of humour. The looks were accesorized with loafers, quirky knitted bracelets and the models wore face paint in bold stripe designs. Orange Culture might be big in South Africa but we won't be surprised to see this brand go global especially as contemporary urban streetwear is so in demand. Watch this space.
See the full collection below: