When Breezy hits Paris.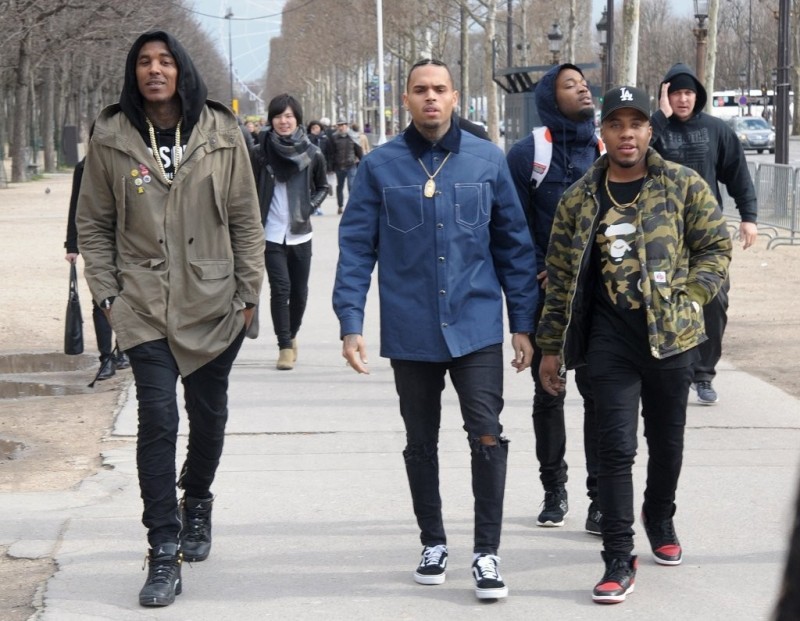 If sitting front row at the Givenchy AW16 show yesterday wasn't enough, C Breezy made the Champs Elysee his catwalk, swagging out in a sleek minimal Givenchy denim jacket with contrast collar and statement stitching. The Givenchy denim shirt look was matched with dark jeans, vans and gold chain for a more pared down appearance than Chris Brown usually sports.
After hitting the Givenchy boutique in the heart of Paris amidst the hype of fashion week, Breezy and his crew were spotted posing by the Arc de Triomphe before they balled down the promenade.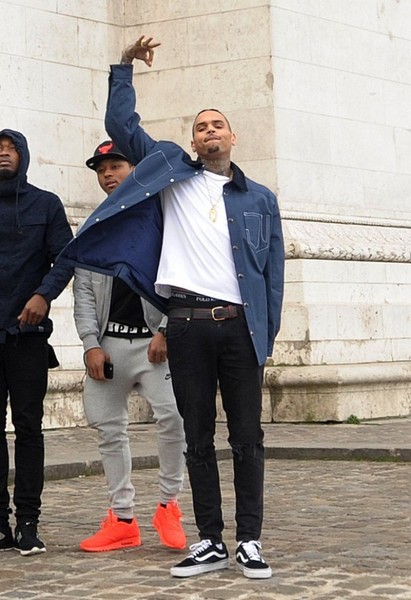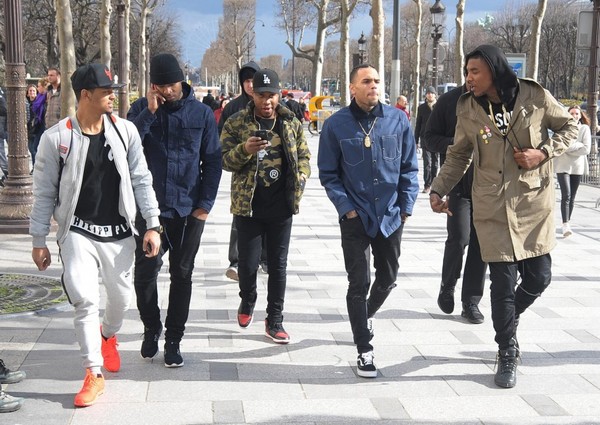 Breezy's frow seat at the show is a strong indicator that we will see him wearing a lot more Givenchy in the future.